There are Some Definite Advantages to Installing Sauna Kits
Posted on 07 September 2017
In recent years, sauna kits have become quite popular - mainly because of the ease of installation and the cost affordability. Sometimes referred to as pre-fab sauna kits, or DIY sauna kits, these types of assemblies have definite benefits for homeowners who choose this approach. At Saunafin, the Sauna Material Kit comes with all of the special components required to properly build a personal sauna. These sauna kits come with very specific cedar lengths, and also include such items as cedar moldings and door casings, which are not always readily available.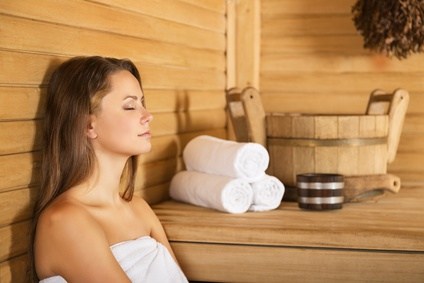 Versatility
Sauna material kits are easy to customize. They are easy to incorporate into whatever space is made available. These sauna kits can also be customized to match the adjacent décor - for instance, the exterior can be finished in drywall or painted to match certain colours or finishes.
Easy to Install
The Sauna Material Kit from Saunafin is generally simpler than most DIY projects. It is designed for the DIY enthusiast who has basic DIY skills. Bench framing and moldings are all pre-cut (even galvanized nails are included). As well, the instruction booklet and drawings are easy to follow.
Red Cedar
For wood, Western Red Cedar is the most popular, attractive, and durable. It has that pleasant fragrance associated with saunas. Red Cedar has the capacity to expand and contract. This is especially important because the wood is exposed to high temperatures and high humidity.
High Quality
Saunafin material kits use top-grade, kiln-dried, clear, Western Red Cedar (tongue and groove). The cedar is strong and durable, and finished on two sides. The most popular material kits make use of 2 x 4 cedars for the benches and bench framing (unlike competitors who use 1 x 4).
Building the Sauna
Building and installation time is going to vary with sauna size and layout. In general, sauna kits can be fully installed in as little as 16 hours. With Saunafin, the specified cedar lengths, pre-cut moldings, and pre-hung door will save an average of 8 hours on the installation time. The "sauna kit" actually refers to the inside of the sauna. That means that the homeowner (or contractor) must build and install the frame walls, insulate the interior, and finish the exterior of the sauna. As well, it's necessary to assemble and install the benches, and hang the door.
The Sauna Material Kit comes complete
Sauna Lining - tongue and groove Western Red Cedar (finished both sides) Vapour Barrier - kraft backed foil vapour barrier (keeps the insulation dry) Benches – available in either 1 x 4 (standard) or 2 x 4 (upgrade) clear cedar Pre Hung Door – 2 x 4 cedar frame comes with 16" x 64" tempered window Sauna Craft Heater – the CWS model can be a wall or corner mounted heater Sauna Craft Control - with a thermostat and 60 minute timer (outside sauna) Accessories - some accessories come standard – some considered as upgrade Contact SAUNAFIN directly for factory direct sales of built-in units, prefab kits, and portable saunas. Call 1-800-387-7029 or visit the company website at http://www.saunafin.com .