Beat Holiday Stress with the ShowerSense Steam Shower
Posted on 26 December 2019
The holiday season is a wonderful time to gather with family and friends and celebrate the past year. However, it can be easy to get overwhelmed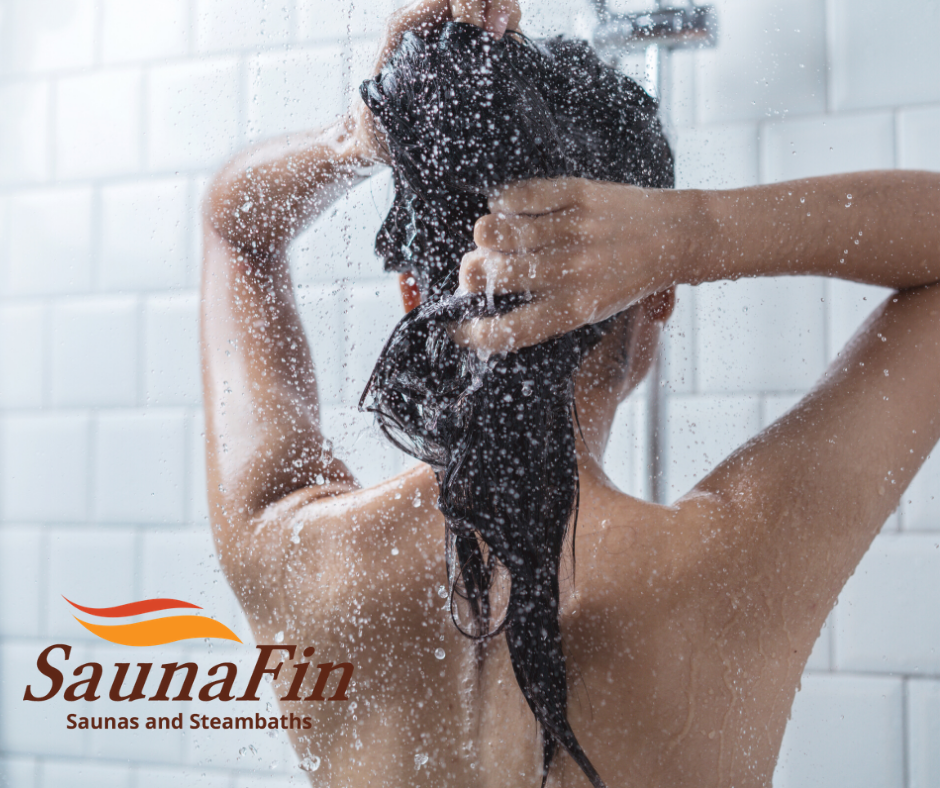 as schedules fill-up with parties, dinners, reunions, gift exchanges and more. Not to mention the shopping, cooking, organizing and preparing necessary for the busy season ahead. During the most wonderful time of the year, it's important to take a moment for yourself in order to relax and unwind.
With the ShowerSense Steam Shower, it's easy to invest in your wellness and escape the hustle and bustle of everyday life. Without expensive visits to the spa or masseuse, you can relieve the stress of the holiday season in your new steam shower from the comfort of your own home. In this blog post, we will discuss all the benefits offered by the ShowerSense steam shower and how you can take relaxation into your own hands this winter by installing a Steamist system.
ShowerSense Steam Shower Features
The ShowerSense Steam Shower is a luxurious system designed to create an enveloping, steam experience in the comfort of your home or cottage. A great way to unwind after the end of a busy day working, shopping or celebrating, the ShowerSense steam shower by Steamist can easily be installed into an existing shower or bathroom or into a specially designed steam room. This allows you to install a steamhead into your existing shower, for convenience and versatility, or create an entire room in your bathroom dedicated to the steam shower for an authentic spa experience.
General features of the ShowerSense system include a steam generator and controls to customize the amount of steam entering your shower. The control system and steam heads are both installed inside of the shower for easy operation and any remaining controls for upgraded technology can be installed close by in a closet or other small space. ShowerSense includes 3 showerhead outlets, which you can customize from five options for the ultimate steam shower experience, according to your liking; choose from standard showerheads, rainfall showerheads, waterfall showerheads, handheld showerhead, or body spray jets. Steamist produces American manufactured products with a comprehensive warranty for high-quality, long-lasting enjoyment. Both of our available steam shower systems are well reviewed by our customers and allow you to an enjoy a spa-quality steam experience anytime.
At-Home Spa Experience with the TotalSense Spa Collection
One of the best features of the ShowerSense system by Steamist is the ability to add on upgraded features to enhance your steam shower. Steamist has created an extensive collection of upgrades as part of the TotalSense Spa collection to complement the steam shower environment. This includes ChromaSense for mood lighting, AudioSense for Bluetooth-enabled audio and AromaSense aromatherapy, which can all be combined with the sleek, clutter-free steam shower.
Each additional system allows you to further customize your steam shower experience depending on your individual needs on any given day. With ChromaSense and AromaSense, you can choose lighting and scent options to help you feel energized in the morning, relaxed at the end of the day or focused before an important meeting. Easily customize your settings to help fight the winter blues, unwind during the busy holiday season or wake up feeling refreshed and ready to tackle the day. You can choose to add all three unique systems or pick and choose the upgrades that fit best with your needs.
Expert Installation by SaunaFin
At SaunaFin, we sell a wide range of steam showers and baths, including the Steamist ShowerSense system. When selecting the right model for your home or cottage, our experienced team is here to help. We can answer any questions related to sizing, installation, upgrades and use of your new steam shower or bath. Whether you are looking for a simple steam system to install into your existing shower or a luxurious steam room featuring all the bells and whistles, we can provide all the necessary parts and information for installation.
This winter take a moment to invest in your health and wellbeing with a steam shower for your home or cottage. Create an easily accessible oasis where you can escape your hectic holiday schedule and warm-up after long days spent outside in the cold. There is no better time than now to make your steam shower dreams come true. For more information and to talk with the SaunaFin team, contact us at 905-738-4017.