Luxury Steam Showers and Saunas in Montreal
Enjoy the spa lifestyle in the comfort of your own home.
With many people switching to home saunas in Montreal, you can now bring the relaxation conveniently to you. Forget memberships and sharing saunas with strangers - SaunaFin has everything you need to live your elevated lifestyle like you deserve. Whether you want to relax after a long day or want to recover your muscles after a workout, you'll find the perfect sauna or steam bath in our online shop. We offer a variety of indoor and outdoor saunas, heaters, steam baths, sauna kits, sauna accessories, prefab saunas and more. Indoor and outdoor saunas in Montreal are beloved by many as it is an ideal for maximal relaxation.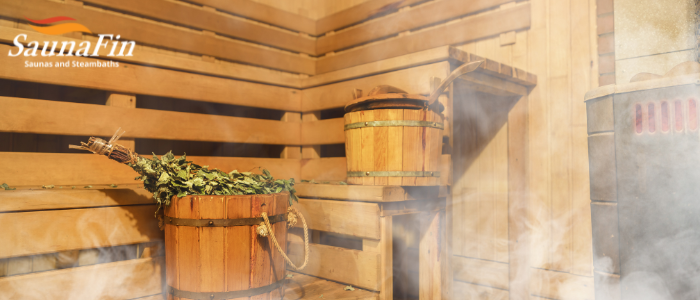 About SaunaFin
SaunaFin is a family-run business that has been manufacturing and installing hot tubs for over 60 years. We are honoured to be the leading North American supplier of home saunas, steam shower generators, steamist systems, and more. Moreover, we are the largest retailer of saunas in Canada. We provide personable interactions with our customers, discuss any questions or concerns you may have, and discuss details of our various products and options. Our expertise and professionalism allow us to provide the utmost service to our customers. Countless people who want to bring more extravagance into their homes cherish indoor and outdoor saunas in Montreal.
Our Products
Each home sauna in Montreal can be customized according to your preferences. We carry several products in our online store with many personalizations, styles, sizes and competitive prices. It doesn't matter who you are and what you like - we have many options that you can choose from that best suit your needs. Whether you buy a sauna or steam bath for relaxation, muscle tension, workout recovery or just because, we guarantee you will not be disappointed.
Steam Showers and Baths: Enjoy the luxury of a steam bath or shower in any washroom of your home - a steam bath generator can be easily installed in any existing shower, even those with limited space. We offer a selection of steam shower and steam bath generators so you can enjoy accessible steam therapy at any given time.
Sauna Material Kits: If you are renovating or moving into a new home, sauna kits are a great option. Sauna material kits allow the sauna to be incorporated into the home finishings instead of being a stand-alone structure.
Indoor Prefab Saunas: If you're someone who often changes their mind on where they place their furniture or someone who's renting a home, a prefab sauna is perfect for you. Prefab saunas are portable and can be dismantled and reassembled - though we don't recommend you move them regularly.
Why Choose SaunaFin for Your Sauna or Steam Shower
With hundreds of saunas installed a year locally, SaunaFin dominates the sauna market with top-quality materials and products. Our first-hand experience and outstanding customer service puts us above other competitors - not to mention, we have great products that won't disappoint you. At SaunaFin, enjoy safe and reliable saunas, quality craftsmanship in every product, high-quality service, an A+ rating with the Better Business Bureau (BBB), and over six decades of experience.
Contact us today to find your perfect Sauna!