The Best Steam Showers and Home Saunas In Ottawa
Saunafin is proud to be a leading North American supplier of steam shower generators and home sauna products in Ottawa, including steamist systems, sauna heaters, prefab saunas, sauna kits, sauna accessories, and more.
Whether you're into yoga or just love to relax at the end of a long day, you'll find the perfect steam shower or sauna in our online store. We provide a selection of home saunas that can be set up in your home and transport you to your happy place. Each home sauna kit in Ottawa is customizable based on your preferences and built with durable materials designed to withstand rigorous use.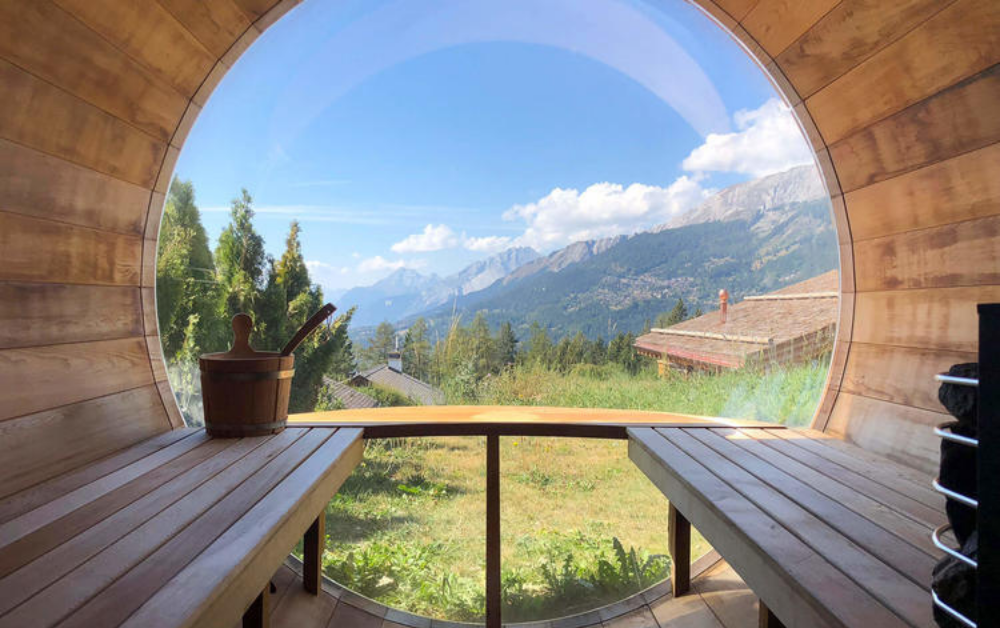 Unwind With A Steam Shower Or Home Sauna
Saunas are not just an indulgence. Whether you have a hectic and busy work life or you simply need a break from the pressures of daily life, a sauna is a place to relax and unwind. When you purchase your sauna or steam generator for showers from Saunafin, you'll enjoy the peace and tranquillity that comes from owning one of these rejuvenating pieces of equipment.
Every product we sell is made from the highest quality materials available, giving you the assurance that your steam shower or home sauna in Ottawa will be durable and long-lasting. You'll love coming home to the soothing sound of falling water when you use your steam shower generator or home sauna sold by Saunafin.
About Saunafin
We believe in making dreams come true. Saunafin is one of the biggest sauna companies in Ottawa. We've built our company by providing expert service and selling the best sauna products on the market. Our business is based on a philosophy of honest, ethical, and transparent relationships with our clients.
SaunaFin's expertly-made products offer a range of features and styles to perfectly fit your needs. Browse our site to learn more about the many benefits of steam saunas and steam shower generators. Our customer service lives up to our motto, "If it's not perfect, we'll make it perfect." We're proud to provide a wide range of sauna products at factory-direct prices.
With our help, you'll discover the answers to common questions such as, "What is the best type of sauna for me?" and "How do I install my new sauna or steam shower?" Then you can be confident in your purchase as we provide advice on every step of the process.
When you buy from Saunafin, you'll get a unit that will change your life for years to come.
Couples looking for ways to improve their relationship will enjoy spending more time together.

As a single person, you'll feel less stressed and more at ease when facing the daily grind.

And families just want the best for their loved ones.
We've helped thousands of people transform their homes with quality saunas and steam showers from Saunafin.
Our Products
Home Saunas
Our home saunas are top-of-the-line, including both indoor and outdoor prefab and custom kit saunas in Ottawa. No matter what kind of sauna you're looking for, we can help you find it. And if you're not sure what type of sauna you want, our team can assist you in figuring out which style would be best suited for your needs.
Sauna Heaters
At SaunaFin, we offer a wide range of sauna heaters in Ottawa. From Sweden's Tylo Brand sauna heaters to Canadian Made SaunaCraft heaters to Saaku Sauna heaters made by TyloHelo Inc., We offer both electric and wood-burning sauna heaters, so you can choose how you want to customize your sauna.
Sauna Accessories
SaunaFin also offers a variety of sauna accessories in Ottawa to make your sauna experience even better. We have everything from hats, towels and buckets to flooring and benches. And if you can't find what you're looking for, our team can help you source it.
Steam Generators For Showers
SaunaFin offers two different models of steam shower generators – the ES Easy Steam model and the Steamist SMP Series Models – so you can create the perfect steam shower experience in your own home.
Buying Your Sauna or Steam Shower
Saunas and steam showers are a great way to relax and unwind, and SaunaFin is the perfect place to find everything you need to create your own personal oasis. Our selection of home saunas, sauna heaters, and sauna accessories in Ottawa is second to none, and our team is always available to help you choose the right products for your needs.
If you're ready to start building your dream sauna or steam shower, SaunaFin is here to help. We offer a wide range of products and services to make the process as easy as possible for you. And our team of experts are always available to answer any questions you may have. Contact us today to get started!