Building a Sauna from scratch?
GET A CUSTOMIZED MATERIAL KIT QUOTE?
Call Us Today!
1-800-387-7029
or local: 905-738-4017
We accept:

Indoor PreFab Saunas
Lead Times
Due to high production demand and cedar supply issues, lead times are not certain.
Due to lead times, we are flexible on cancellations. You can get a full refund at any time prior to production.
4-6 weeks: Pure Vision
4-6 weeks: Cabin Saunas

Don't require pre-fab? Check out our DIY sauna material liner kits, to build inside your own structure.
---
Prefab saunas are ideal for those not planning a major renovation, but still want to have a beautiful sauna in their home. And for those looking for portability or something they can do quickly themselves. Assembles in a few hours with a few tools most everyone has around the house. You will still need a licensed electrician to supply the power and connect the sauna heater.

You might consider a built in kit. Much shorter leadtimes! See Here: https://www.saunafin.com/category/sauna-kits
Prefab vs. Material Kit

Pre-Fab Heater Selection

Freight Estimate- Indoor Cabin
Prefab vs. Material Kit
PREFAB SAUNAS
(Also known as Pre-Built Saunas)
These saunas are pre-fabricated (like the name suggests).
They can be assembled in 4-8 hours.
With Pre-Fab saunas there is no additional framing or insulation. The walls are self-supporting.
Everything is designed for quick assembly without specialized tools.
All our outdoor saunas (as well as our indoor Cabin and Vision models) are pre-fab.
Outdoor Saunas: https://www.saunafin.com/category/outdoor-saunas
SAUNA KITS
(Also commonly referred to as Sauna Material Packages, Sauna Liner Kits, Do-It-Yourself Sauna Kits)
This refers to a built-in sauna. The Sauna material kit is the inside "skin" of the sauna.
You or your contractor build the frame walls, insulate and finish the exterior.
We provide kits that consist of inside materials such as a door, cedar lining, molding, benches, a heater, a vapour barrier, and more.
You will trim the boards and nail them to the walls & ceiling.
You will assemble and install the benches, hang the door, etc.
Kits are installed permanently into a home (or club) during renovation or new construction.
The installed kit can blend in to home decor and can be customized in to any shape or size.
Sauna kits are more popular than pre-fab saunas
WHICH IS BEST FOR YOU?
PREFAB
It's portable. While we would not recommend moving it on a regular basis, it can be dismantled and re-assembled elsewhere. If you are renting your home, this may be a better solution.
If you can't build a sauna yourself and can't get someone to build one, then a prefab is a viable option.
Perhaps you already have a finished basement and you do not want to deal with the mess of a full construction project.
Sometimes renovators do not want to "do" a sauna for whatever reason. In such cases we often see a pre-fab sauna and then the renovator drywalls around it so it appears built in.
If you are looking for outdoor, there is a larger selection of styles and sizes of stand-alone saunas to choose from.
MATERIAL KIT
Material kits are available much faster than pre-fab saunas; generally, 2-3 weeks.
If you are doing renovations, a material kit allows the sauna to be incorporated as part of the house finishes. It is not a stand-alone structure set off from the rest of the home.
There are some limitations with a pre-fab structure in terms of size and shape. With a built-in sauna kit, you can build virtually any size or shape sauna.
For outdoor, you can build or purchase your own outdoors shed or cabana and install a material kit inside.
Sauna Material Kits: https://www.saunafin.com/category/sauna-kits
Selecting your Pre-Fab Sauna Heater (Wiring Considerations)
In general, heaters with built-in controls are simpler to install in pre-fab saunas. This is because the supply wire goes directly to the heater. You do not have to route the wire to a separate control.
As a result the Saaku Sauna CP and Tylo Sense Sport are the obvious choices.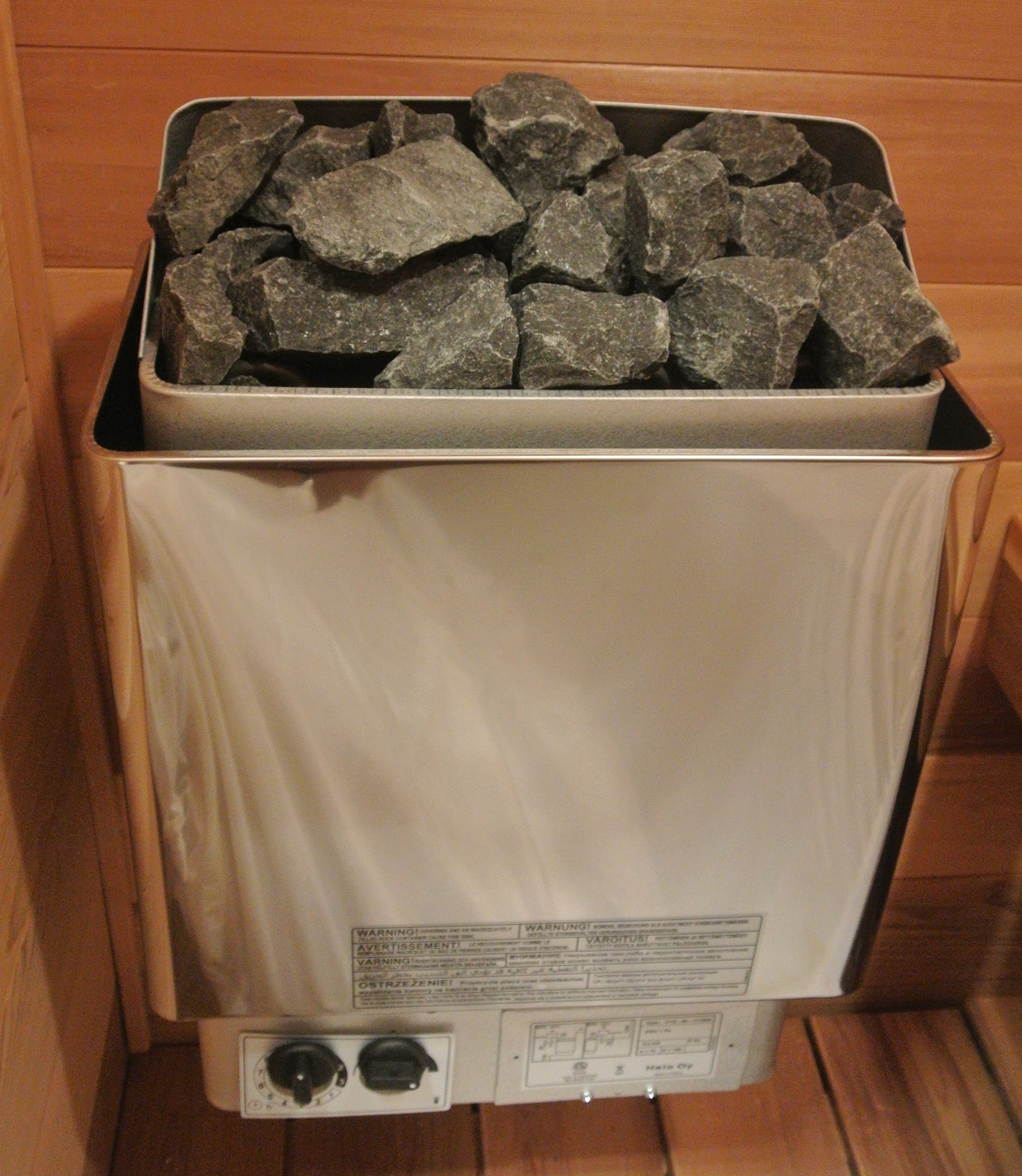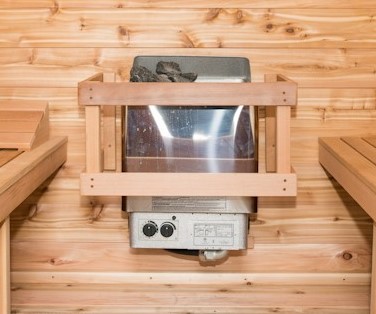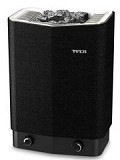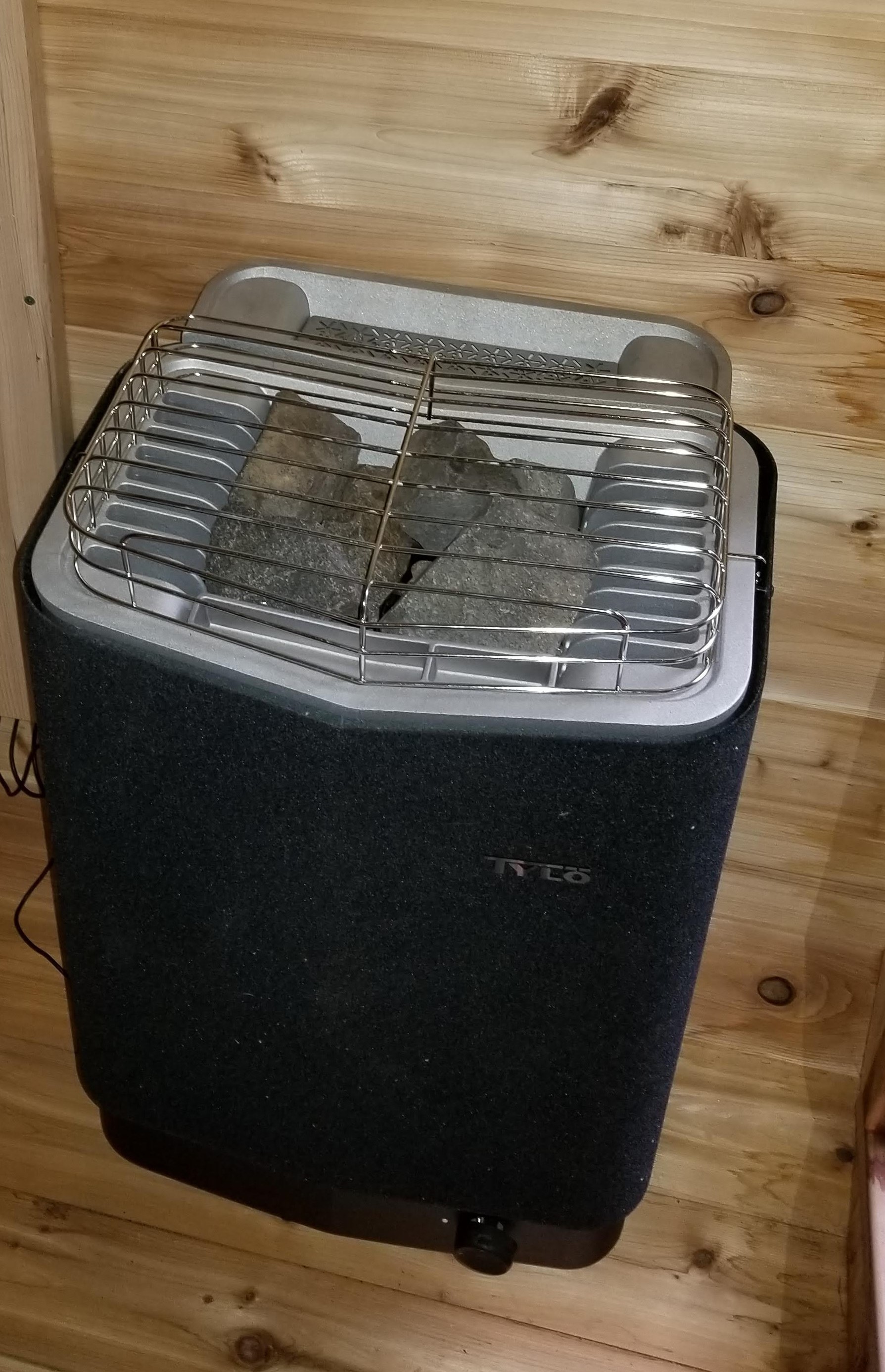 Having said that, you are not limited to a built-in control models.
Some prefer separate controls for the convenience or for the features that are only available with certain models
The Tylo Plus and Tylo Combi are avaialble with the Pure or Elite (wi-fi) control
The "steaming" Tylo Combi only comes with a separate control
When opting for an separate control model with a pre-fab sauna, the control is usually installed inside the sauna. We include extra trim to conceal the wire.
NOTE: When installing a Tylo control inside sauna, the control must be at least 12" away from the heater and no more than 36" above the floor.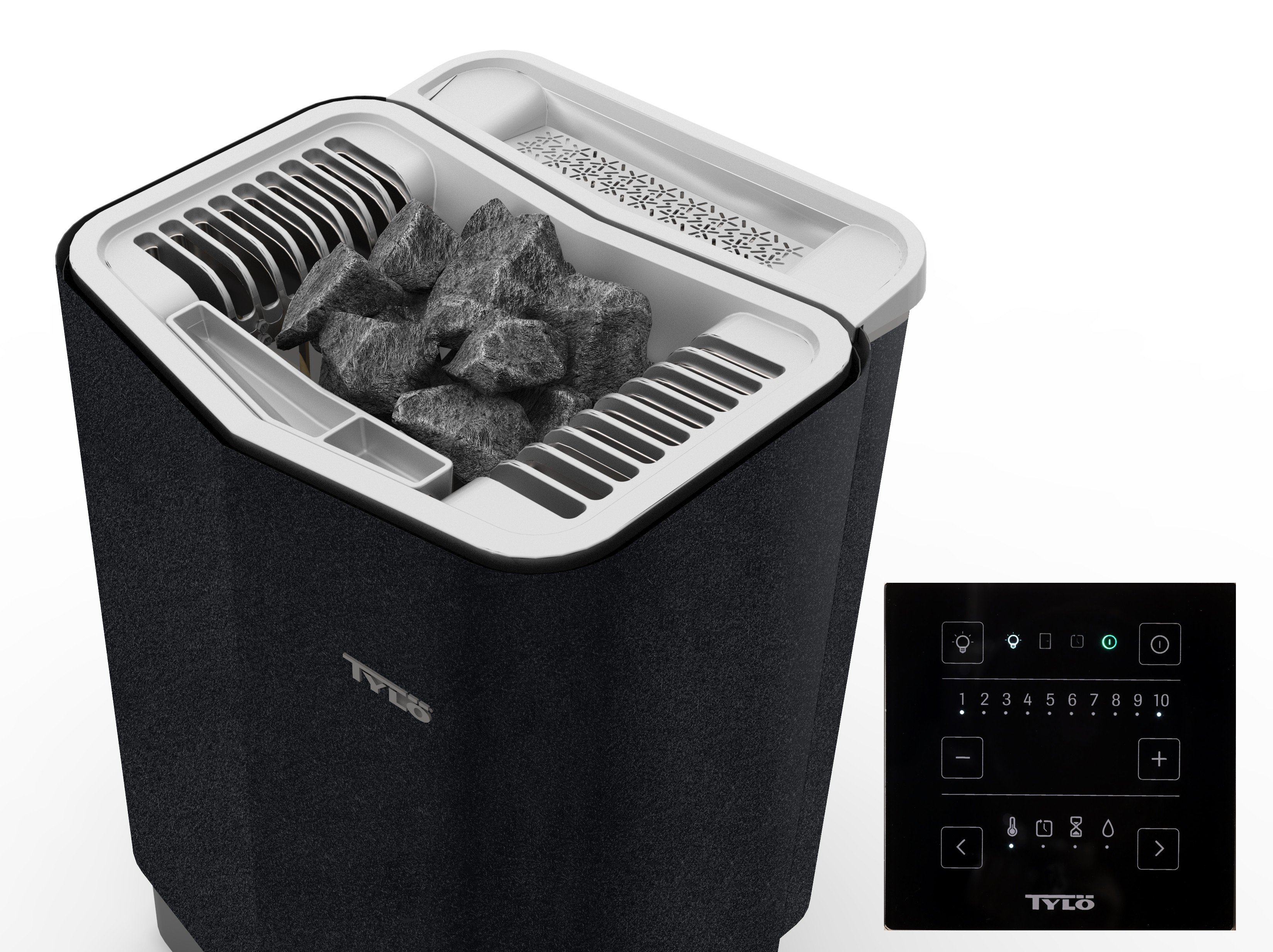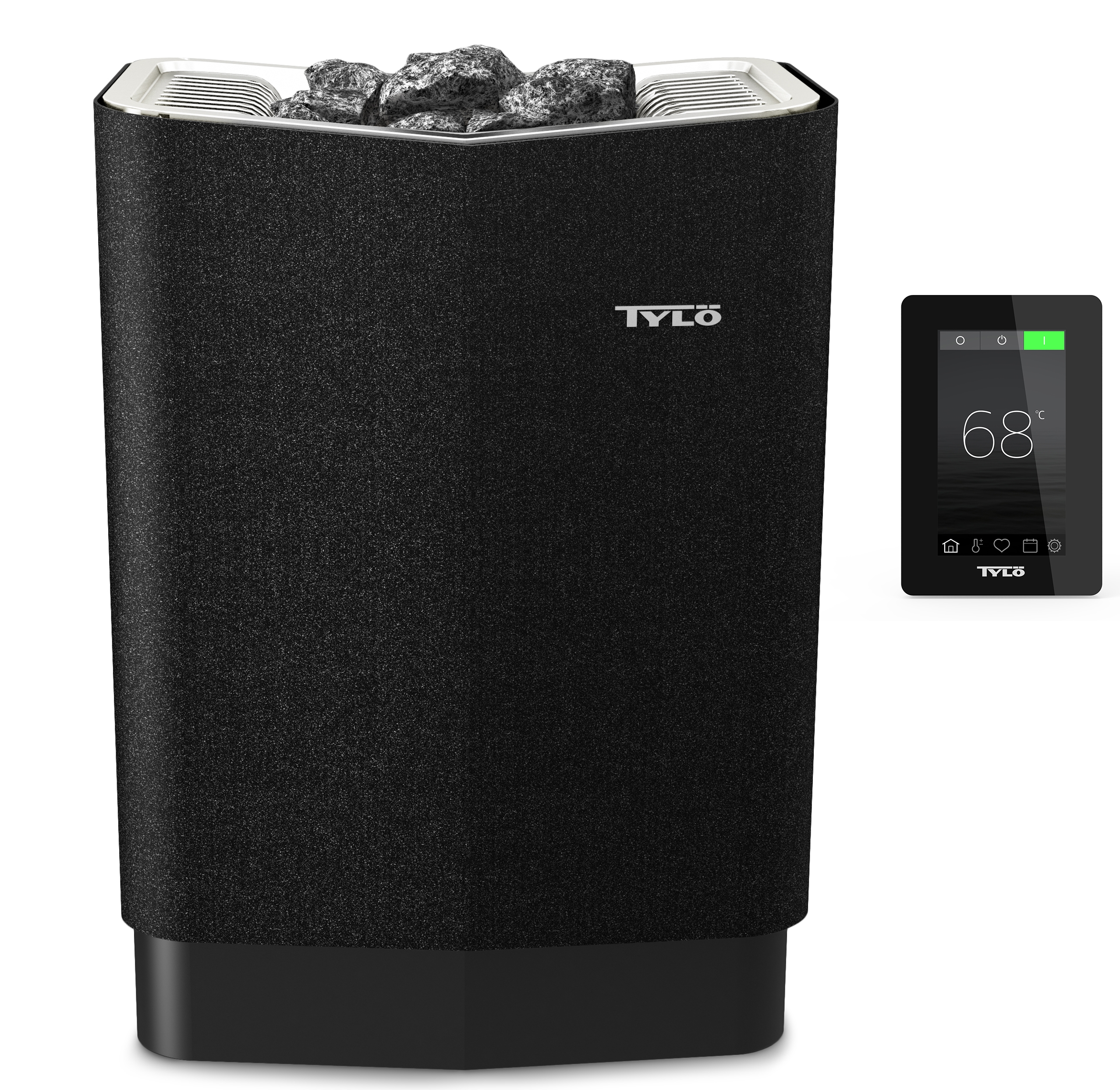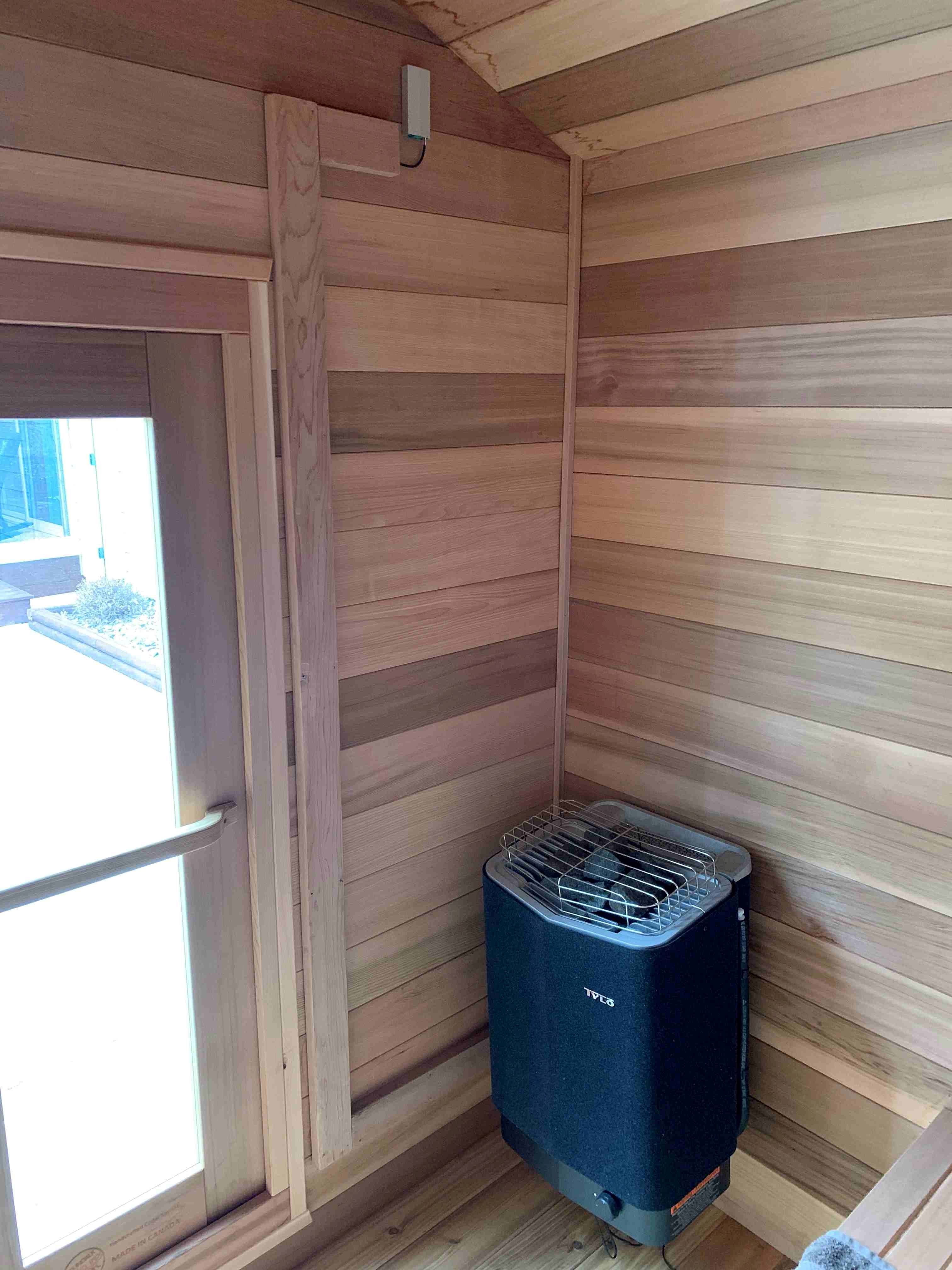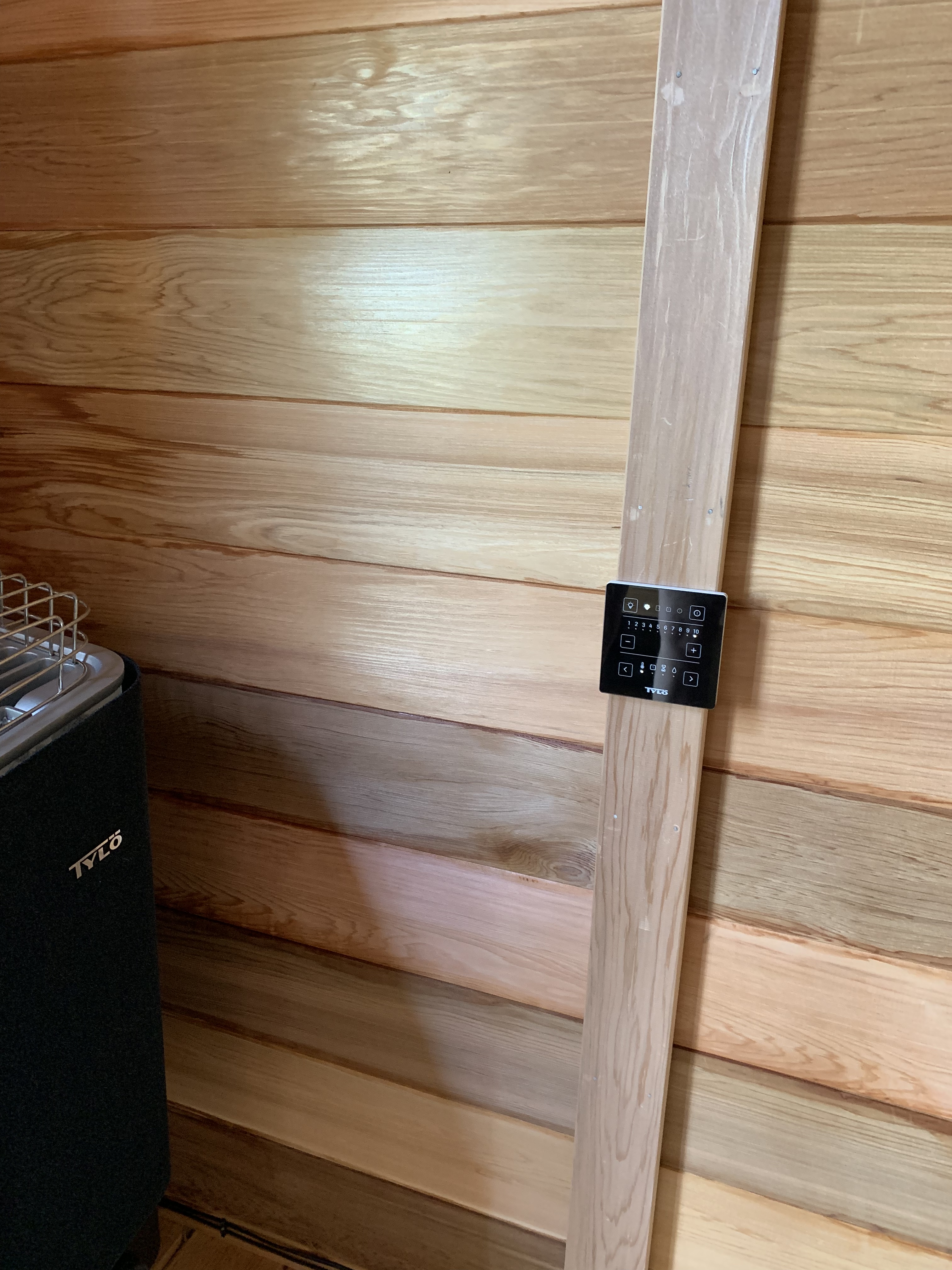 All of our outdoor pre-fab saunas are also available with wood burning saunas heater.
The outside feed wood stove is manufactured specially for our saunas.
You may aslo select the inside feed Harvia M3 with glass door to view the fire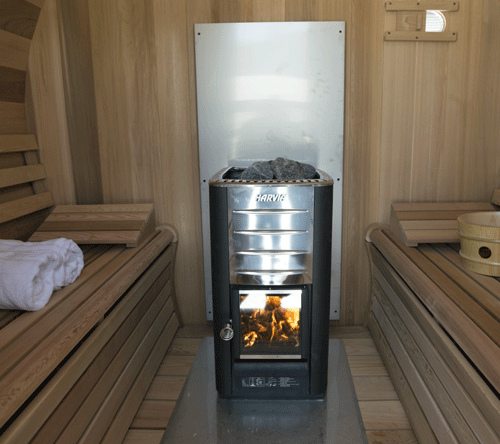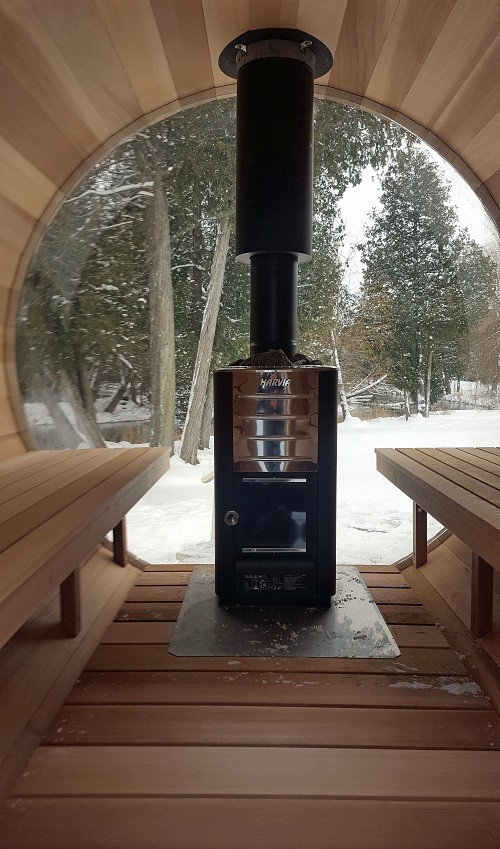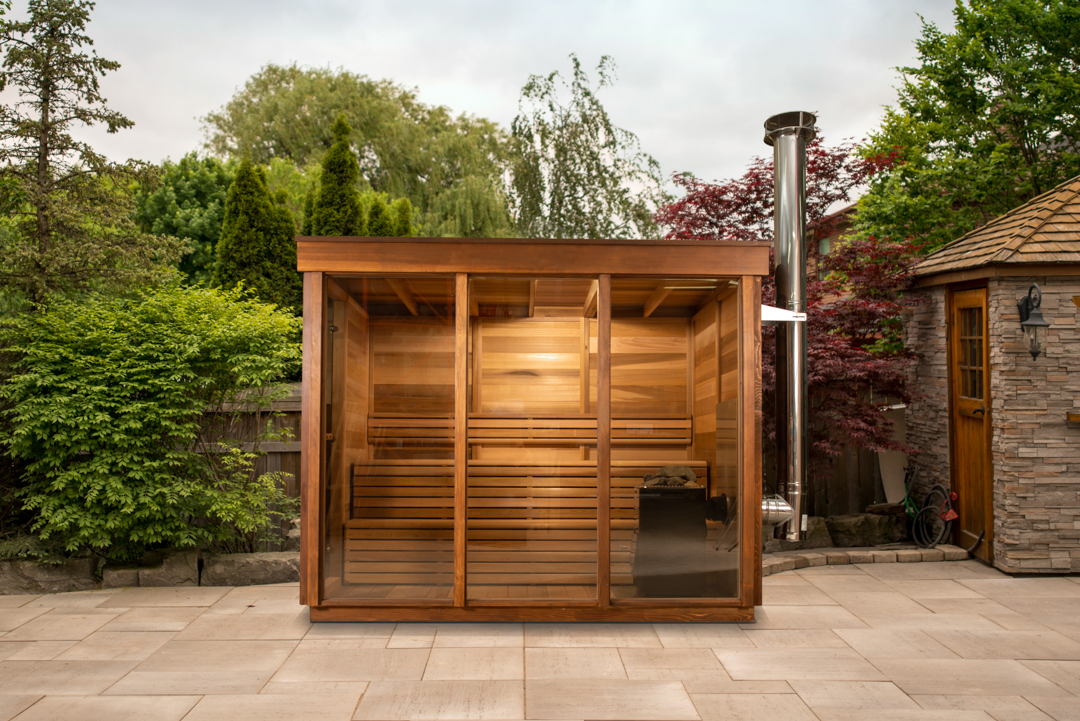 Cabin Sauna Freight Estimate

CANADA:
Factory pick is available. Sauna comes packaged in crate. size varies by sauna selection (approx. 45" x 7' to 8'+ length x 36" height).
Local Delivery and Assembly available in Southern Ontario. (Delivery= approx. $600. Delivery& Set Up=approx. $1500)
Elsewhere, shipping via transport truck. (Call for rate)

UNITED STATES: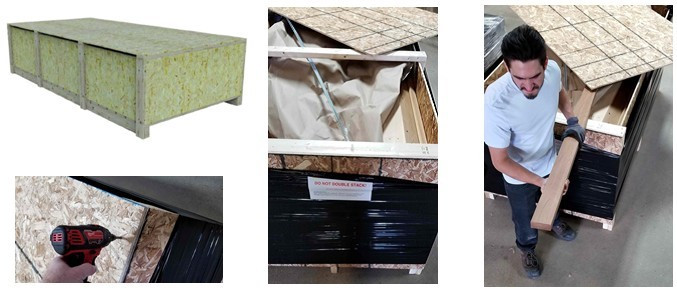 Freight will be confirmed before the the order is finalized.
The U.S. freight table below is an estimate based your part of the country.

Cabin Pre-Fab Saunas packed as loose material in a crate.
Shipped via transport truck. Delivery is curbside (at the end of your driveway).
Lift gate delivery is included where available (for crate sizes up to 92").
If crate is too large for liftgate, you must open crate on truck and off load individual pieces.
US FREIGHT ZONES - Cabin Indoor Saunas

Sauna Size

Up to 5x5

5x6,4x7

5x7,6x7

6x8

Zone 1

$750.00

$870.00

$900.00

$950.00

Zone 2

$780.00

$880.00

$900.00

$950.00

Zone 3

$950.00

$980.00

$1000.00

$1080.00

Zone 4

$1000.00

$1110.00

$1110.00

$1150.00

Zone 5

$1000.00

$1050.00

$1050.00

$1180.00

Zone 6

$1100.00

$1100.00

$1150.00

$1250.00

Zone 7

$1100.00

$1150.00

$1150.00

$1200.00

Zone 8

$1200.00

$1300.00

$1350.00

$1400.00

Zone 9

$1350.00

$1400.00

$1550.00

$1600.00

Zone 10

$1400.00

$1450.00

$1450.00

$1500.00