Top-Quality Saunas & Steam Baths In Whitby
Have you been dreaming of a place to relax and decompress after long and stressful days? Nothing's better than having time to care for yourself and your well-being. With high-quality steam baths and home saunas in Whitby, you can achieve peace and quiet while receiving excellent benefits for your mental and physical health.
Premium sauna kits allow you to quickly and easily build your own home sauna for you and others to enjoy. Whether you want an indoor or outdoor sauna, there are many variations, ensuring the process is wholly curated to your preferences from start to finish.
Ready to have a personal retreat that you can call your own? With saunas and steam baths from SaunaFin, you can improve your sleep patterns, reduce stress, enhance mindfulness, ease tense muscles, and much more. From deciding on the type of materials to customizations, choosing a sauna is fun from start to finish.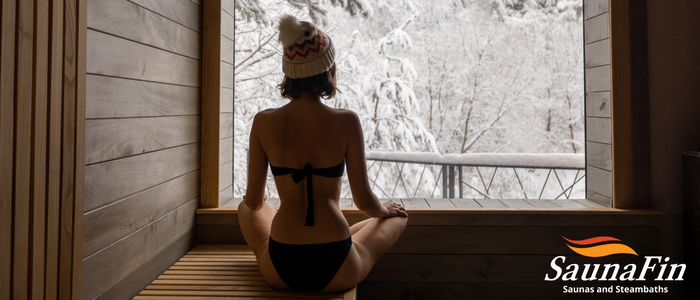 About Us
As the leading manufacturer and supplier of home saunas, sauna kits, and steam baths in North America, you can trust that the professionals always have your best interest in mind. From choosing the highest-quality materials to providing outstanding customer service, the experts at SaunaFin prioritize your needs and want the best possible sauna experience for you. With 60+ years of industry experience, you can count on the team at SaunaFin to provide you with top-tier Canadian saunas in Whitby.
Various Product Options
At SaunaFin, we have numerous saunas, steam generators, heaters, and accessories. Depending on the product you choose, the heater and accessories will follow. Of course - since there are many personalizations to choose from, we always assist and recommend the best choices based on your preferences and budget.
Steam Generators: Steam generators are great for those who aren't quite ready to purchase a home sauna. At SaunaFin, we offer the ES Easy Steam and the Steamist SMP series that can be easily integrated into your shower. The SMP model includes an array of customizations, such as LED lighting (ChromaSense), aromatherapy-infused steam (AromaSense), Bluetooth-enabled sound system (AudioSense), and steam control (ShowerSense).
Home Saunas: Whether you prefer an indoor pre-fab sauna or an outdoor barrel sauna, SaunaFin has endless shapes, sizes, and materials to choose from.
Sauna & Steam Bath Accessories: Customize your sauna experience by choosing your desired door, bucket and ladle, thermometer, sand timer, hygrometer, backrest, light shades, and so much more.
Sauna Heaters: At SaunaFin, we offer a wide range of electric heaters, including the Tylo, Saaku, and SaunaCraft heaters. Decide how you want to customize your sauna based on the type of heater you choose.
With the many personalization options available, deciding what's best for you and your needs can be tricky. Don't worry; the professionals at SaunaFin can help!
The Sauna & Steam Bath Experts
When purchasing a home sauna, steam generator, sauna heater, or accessories, you'll want a reputable company that you can trust. The team at SaunaFin is highly experienced in all things sauna and steam baths. We always make sure that our customers are satisfied and thoroughly help whenever needed. As a close-knit business, we care deeply about offering our customers the best materials, products, and services.