Premium Saunas & Steam Baths in San Francisco
Have you been dreaming of purchasing a sauna but are still determining what size, style, or customization is best for you?
With high-quality saunas, steam baths, and accessories from SaunaFin, finding a perfect home sauna can be done with simplicity. Whether you prefer a prefab sauna or sauna kit, there are endless options available. From added lighting to seating, you can personalize your sauna any way you want with the professionals at SaunaFin.
About SaunaFin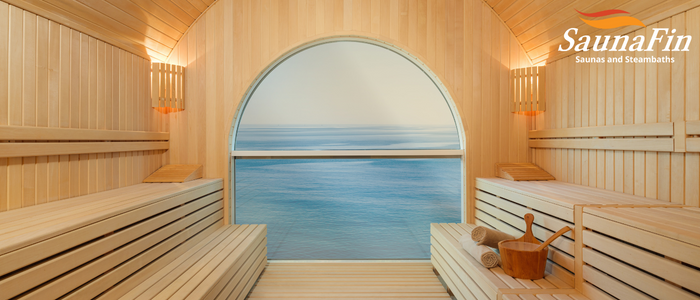 With over six decades of experience, SaunaFin is highly knowledgeable in all things saunas and steam baths. As the leading supplier and manufacturer of saunas and steam generators in North America, our team of professionals has the expertise, skills, and experience to help you find a sauna best suited to your preferences and budget. Between helping you find the right sauna and providing outstanding customer service, we offer the highest-quality saunas on the market, so you can trust that you'll have the ultimate sauna experience.
Endless Sauna & Steam Bath Options
SaunaFin offers various sauna and steam bath options, so you can choose one that is catered to you.
Sauna Kits: Are you indecisive or moving to a new home? If so, sauna kits are perfect for you. Sauna kits are portable and can be assembled or disassembled with ease. Though it's not recommended to frequently move your home sauna to a new location, it can be done without damaging your sauna if you choose to move homes or want to change where the unit is set up.
Prefab Saunas: Are you planning on renovating or upgrading your home? Prefab saunas are great for those who want their sauna built-in to their home's finishing or new renovations. This option is excellent for those not planning on moving, but it increases your property value when/if you decide to put your home on the market.
Outdoor Saunas: Do you love the outdoors? If you answered yes, outdoor saunas are ideal for you. At SaunaFin, we offer various outdoor saunas such as cabin saunas, POD saunas, barrel saunas, pure-cube saunas, and panoramic-view barrel saunas. Enjoy the crisp outdoors while staying warm and relaxed inside your outdoor sauna.
Steam Generators: If you don't have the space for a sauna or want something easy to install, steam generators are your best bet. SaunaFin offers two steam generators, the ES Easy Steam and the Steamist SMP Series, that can be quickly installed into any existing shower. Steam therapy has never been so easy - simply install your steam generator and feel the magic that steam therapy offers. Choose from customizations like Bluetooth audio, aromatherapy scents, LED lighting, and more with steam baths from SaunaFin.
The Home Sauna & Steam Bath Experts
Are you ready to unlock the endless benefits of steam therapy? Take control over your life and feel the difference that saunas or steam baths provide. Between improved sleep, enhanced mood, and tranquillity, saunas and steam baths from SaunaFin provide everlasting advantages to your mental and physical health - so you can always feel your best.