Escape with Saunas & Steam Baths in New York
Enjoy the luxurious lifestyle you deserve with in-home steam showers and saunas.
Home saunas in New York have been thriving around the city, with people raving about the many benefits, meaning you no longer have to leave your home to enjoy pure relaxation as an escape from the hustle and bustle of the city. The days of sharing saunas with strangers at the gym are over. With indoor and outdoor saunas in New York, you can bring tranquillity into the comfort of your own home. SaunaFin has everything you need, from sauna kits to prefabricated saunas; our variety allows for complete customization.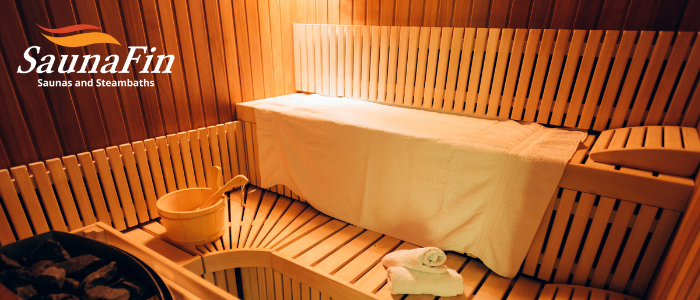 About SaunaFin & Home Saunas in New York
SaunaFin prides itself on being a second-generation family-run business that has been in business for over six decades. Our expertise has allowed us to become the leading North American supplier of home saunas, steam shower generators, and sauna kits, as well as the largest retailer in all of Canada. We are passionate about customer service and making our customers the happiest they can be. Our knowledge, skills, and abilities make for excellent work, so we never disappoint. For those who want to bring more lavishness into their home, an indoor or outdoor sauna in New York does just that.
Our Selection of Home Sauna Kits & Pre Fab Saunas
Any home sauna in New York can be personalized based on style and size preferences. Whether you are moving into a new home and want a custom built-in sauna or something small and compact like a steam generator in your shower, there is something for everyone to live their best life. SaunaFin carries several options for indoor and outdoor saunas so everyone can make the most out of their steam shower or sauna.
Steam Showers and Baths: What's amazing about the luxury of a steam bath or shower is that it can be easily installed on any existing bath or shower. Those with limited spaces adore steam generators as it allows them to enjoy the perks of steam therapy in their own bathroom at any time.
Sauna Kit Materials: Sauna material kits are great for those who are doing renovations or those who are moving into a new home. Sauna kits permit the sauna to be integrated into home finishing rather than a stand-alone sauna.
Indoor Prefab Saunas: If you're indecisive about where to place your furniture or you move around often indoor prefab saunas are an excellent option as they can be effortlessly taken apart and put back together.
Why Choose SaunaFin for Your Sauna or Steam Shower
Choosing the right business to buy a steam shower or sauna can be difficult. Still, when it comes to SaunaFin, you don't have to think twice about our quality of work, pricing, customer service or professionalism. Our expertise and experience allow us to dominate the sauna market with our high-quality materials and products.
Contact us to pick out your perfect sauna or steam shower!