Building a Sauna from scratch?
GET A CUSTOMIZED MATERIAL KIT QUOTE?
Call Us Today!
1-800-387-7029
or local: 905-738-4017
We accept:

Saaku (Built-In Controls)
Saaku Spec & Installation

Why A Sauna Kit

Freight - Heaters
---
Saaku Spec & Installation

Why A Sauna Kit

Freight - Heaters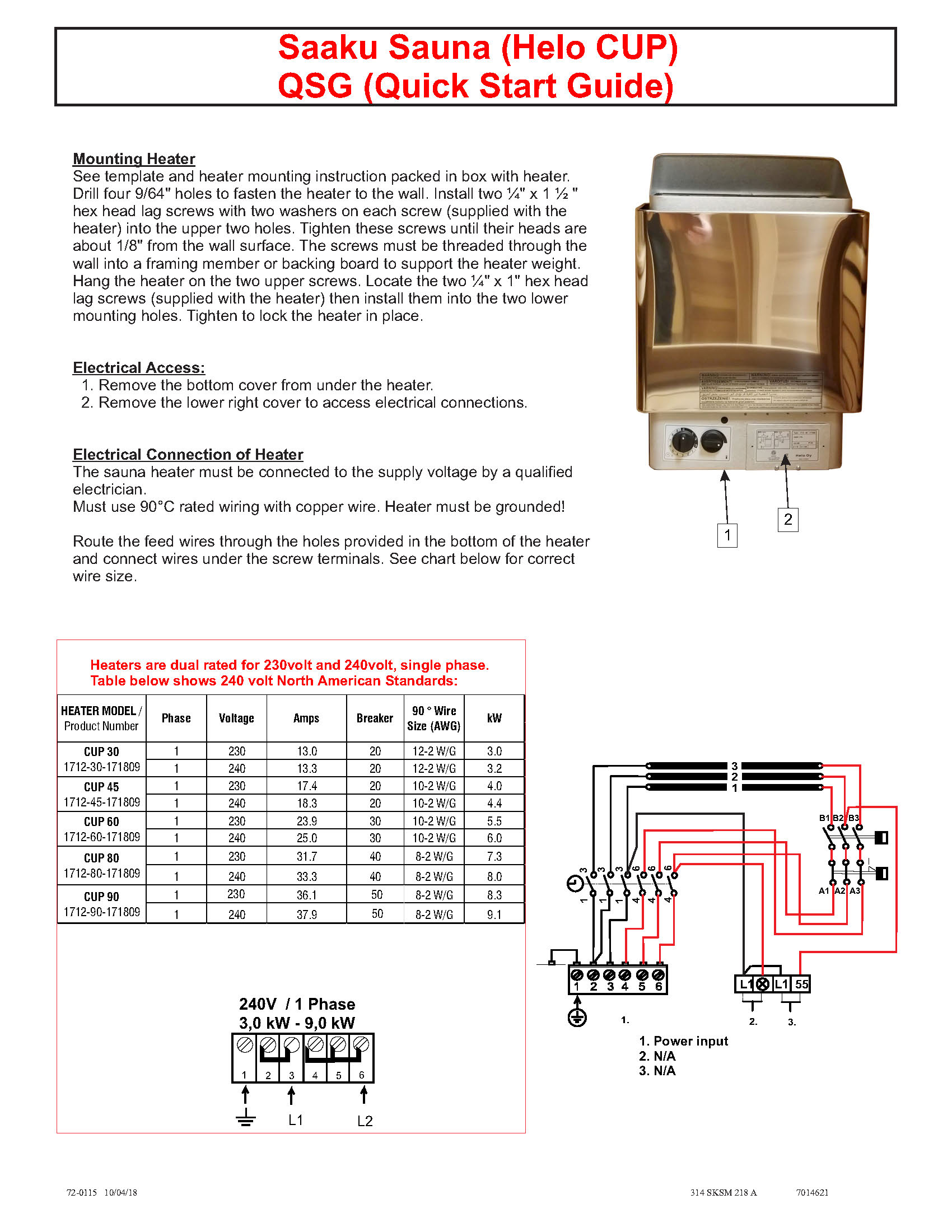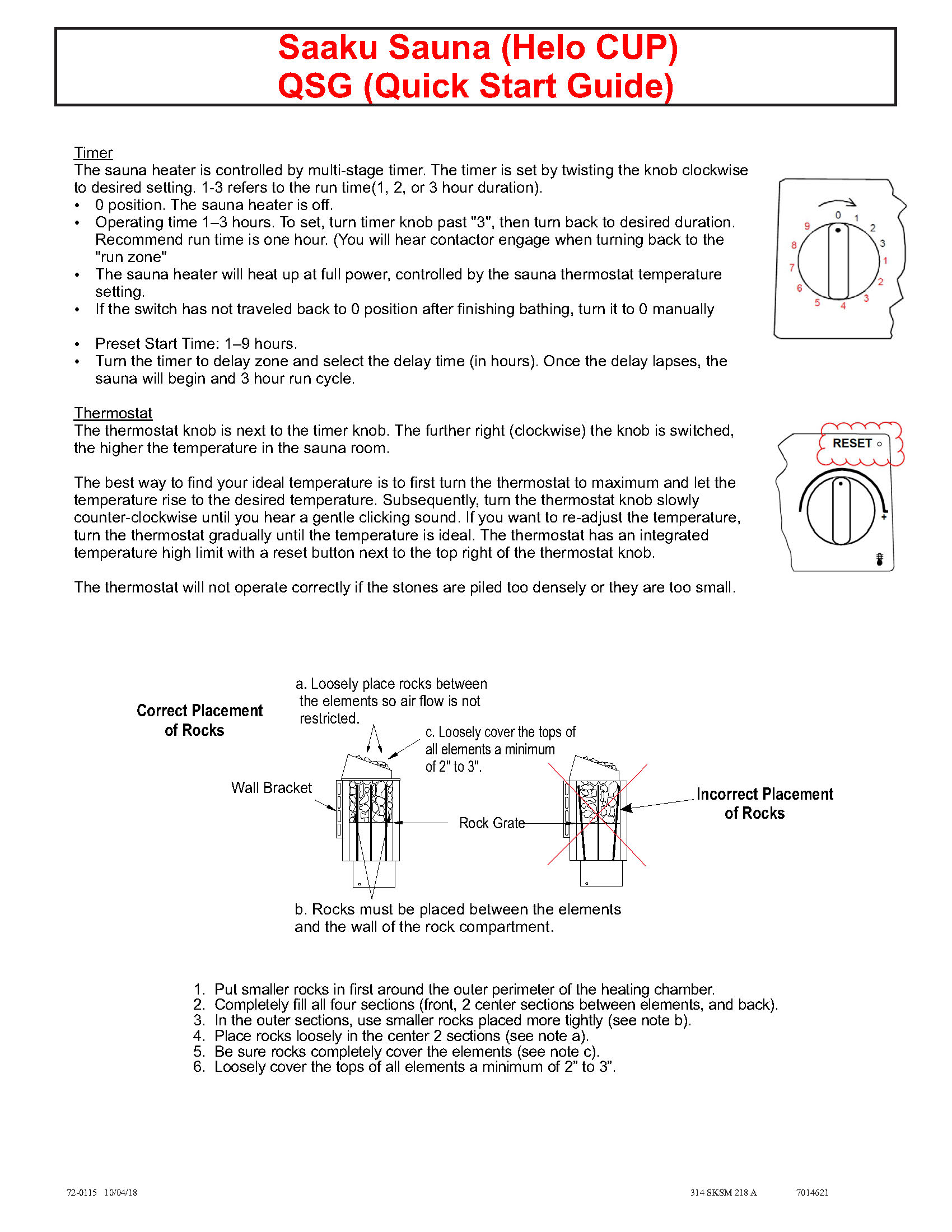 ADVANTAGES TO A SAUNA MATERIAL KITThe Sauna Material Kit provides all the special components necessary to properly and easily build your sauna. The sauna kit provides specific cedar lengths. Builder supply warehouses and lumber yards generally carry only 8' or random lengths which creates a lot of waste. The sauna kit also includes such items as cedar molding and door casing which are not readily available.
At Saunafin, our sauna kits have no seams. We provide only full-length boards (up to 8')
COSTWhen using Clear Cedar for your sauna, there is no better value than one of our home sauna kits. Lumber supply and Big Box Building warehouses, carry either premium priced 8' or random length (6'-20') (if they carry clear cedar at all). Saunas are generally small rooms. Most use 4',5',6' and 7'. Major mills set aside these high quality "shorts" as less valuable. Well, not for saunas. Saunafin orders truckloads of shorts at preferential prices and we pass those savings on to our customers.
When purchasing a Saunafin material kit, the heater and door are included at wholesale price levels, making the kit that much more valuable.
Purchasing a kit vs. buying your sauna "a la carte" will generally save you $400-$800.

SAUNA KIT VERSATILITY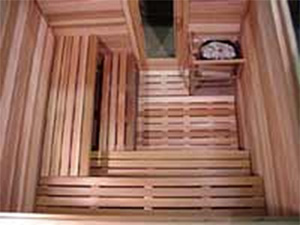 It is easy to customize a sauna material kit. If the sauna is part of a larger renovation; such as a finished basement, or addition, it is easy to incorporate the sauna kit into whatever space is available. The sauna can be installed to suit particular settings; for example, the exterior can be drywall and painted to match the outside decor of a bathroom.
NOTHING COULD BE EASIERWith the Saunafin Material Kit, building a sauna is one of the simpler do-it-yourself projects. Our rule of thumb is: If you can erect the stud framing, you will have no problem installing the sauna kit. It is designed specifically for the do-it-yourselfer and renovator. The bench framing, heater guard, and moldings are pre-cut. We even include the galvanized nails. If you have not built a sauna before, you will find the instruction booklet and drawings easy to follow.
DO I HAVE TO USE WESTERN RED CEDAR FOR MY SAUNA?While other materials are occasionally used, Western Red cedar is by far the most popular, most attractive and most durable. Cedar has a mild, pleasant fragrance that many people associate with saunas. Western Red cedar's particular properties allow it to expand and contract. This is important in a sauna where the wood is exposed to extremely high, dry temperatures, interspersed with blasts of humidity when water is splashed on the heater or the walls.
QUALITYOur Clear cedar material kits use only kiln-dried, clear, grade 'A' and better, tongue & groove Western Red cedar. The cedar is thick enough to ensure maximum strength & durability and finished on two sides to provide for the best overall finish. Our most popular material kits use 2 x 4 Clear cedar for benches and bench framing (unlike most others who use 1 x 4).
HOW LONG WILL IT TAKE TO BUILD THE SAUNA?The installation time will vary somewhat with the size of the sauna. On average, the sauna kits are installed in 14 - 20 hours. With the specified lengths, pre-cut moldings and pre-hung door, you will save at least 4 - 8 hours on your installation time.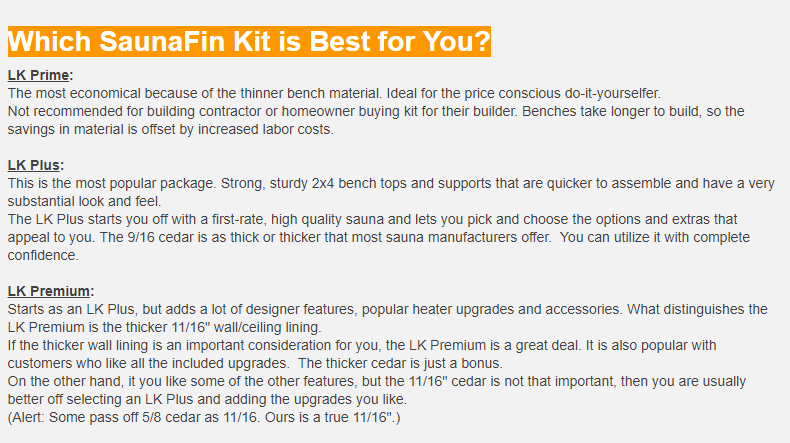 Heater Freight Estimate

CANADA:
Most Heaters are picked up at our factory. Shipping will be about $50.00 to $100.00 depending on destination.

UNITED STATES
Freight will be confirmed before the the order is finalized.
The U.S. heater freight table below is an estimate based your part of the country.
For zones 1 through 5, freight is included for wall hung heaters. There is freight surcharge for zones 6-10
and Large Heaters.
Heater

Sauna Craft
(CM & CW-XR)

Saaku (CP)

Tylo


(Sport & Plus)

Tylo
(Combi)

FM & Tylo Deluxe 11

Zone 1

Freight Included

$200.00

Zone 2

$200.00

Zone 3

$200.00

Zone 4

$200.00

Zone 5

$200.00

Zone 6

$40.00

$200.00

Zone 7

$40.00

$200.00

Zone 8

$60.00

$350.00

Zone 9

$60.00

$350.00

Zone 10

$60.00

$350.00