Building a Sauna from scratch?
GET A CUSTOMIZED MATERIAL KIT QUOTE?
Call Us Today!
1-800-387-7029
or local: 905-738-4017
We accept: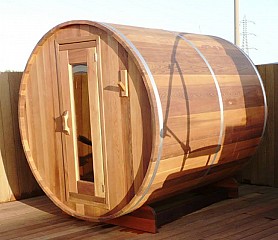 6 diam x 8 long- Clear Cedar
---
Note Regarding 6' Barrel saunas:

Minimum height for any approved sauna heater is 75".
6' Barrels only have 69" inside. It is possible they will not pass an electrical safety inspection.
---
starting at:
$7090.00
customize
Customize your 6 diam x 8 long- Clear Cedar
Heaters
Designer Features
Sauna Accessories
Barrel Saunas

Barrel Components

Barrel Diagrams (Measurements)
Barrels - Clear or Knotty Cedar
The barrel sauna concept is the ideal outdoor sauna. Simple, practical and beautiful. Your choice of either Knotty or Clear Western Red Cedar barrel saunas Barrel saunas have 1-1/2" thick walls for natural insulation and the barrel design gives you a much smaller heating area than a rectangular sauna, with plenty of room for bathers. Ideal by the pool or at the cottage. A healthy and enjoyable space that generations will enjoy.
Barrel saunas are manufactured in the Canada.
Constructed of solid 2x6 tongue and groove Clear Western Red Cedar "logs" with notch corners and threaded rod system for secure assembly.
Benches are pre-assembled.

Standard heater is Saaku Sauna CP model

with control built into front base of heater. (Other heater options; including wood fired.)
Sauna Door with Full Length, light bronze, single pane tempered window.
For More Barrel Sauna pictures, see "Barrel Saunas" in photo gallery"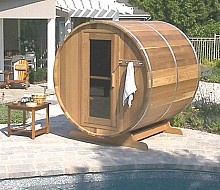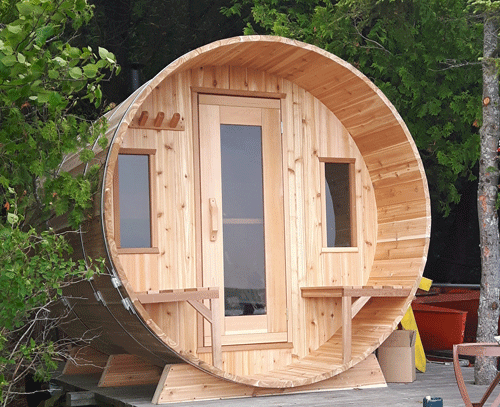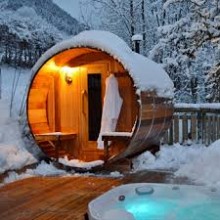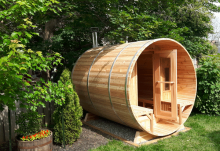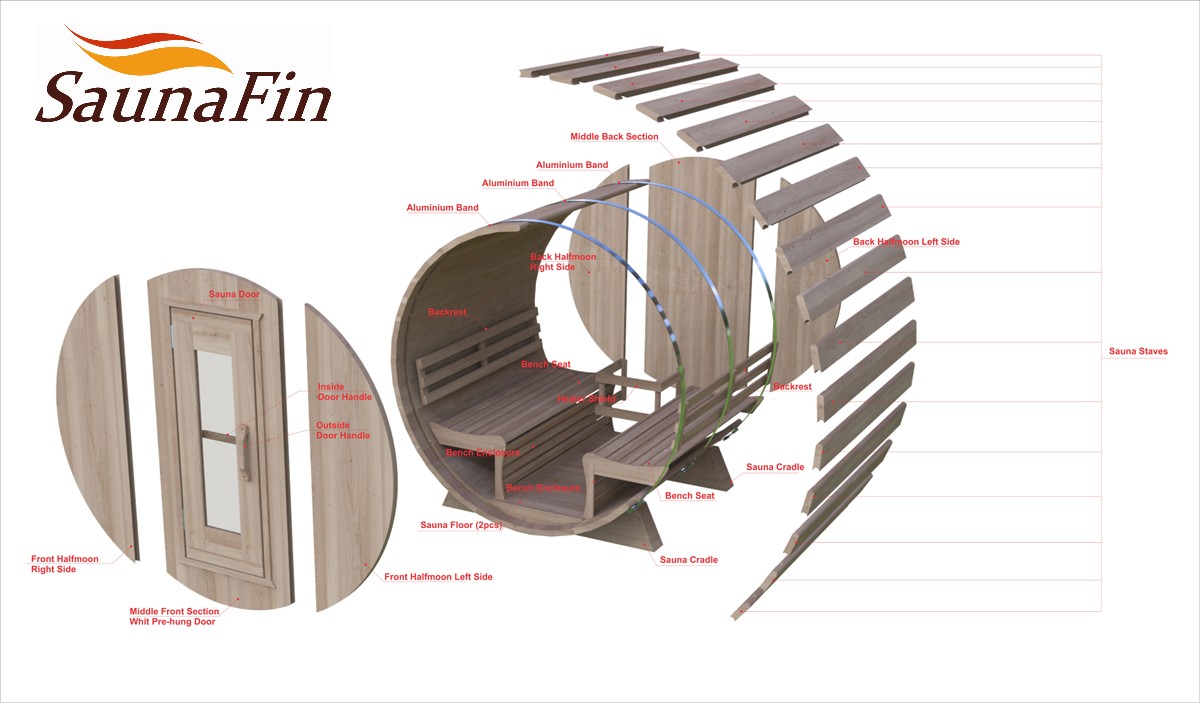 ** Bench style depicted is upgrade
** Flat floor boards are optional
Barrel Sauna Diagrams & Measurements
Diagrams (pdf) showing each Barrel Measurements

6' Diameter Barrels:

7' Diameter Barrels: