Building a Sauna from scratch?
GET A CUSTOMIZED MATERIAL KIT QUOTE?
Call Us Today!
1-800-387-7029
or local: 905-738-4017
We accept: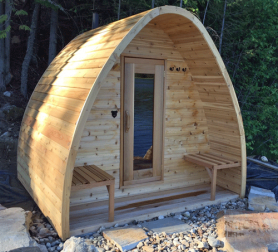 8x6L - Knotty
---
---
starting at:
$5160.00
customize
Customize your 8x6L - Knotty
Heaters
Sauna Layouts
Designer Features
Sauna Accessories
Pod Layout-8x6

Pod Saunas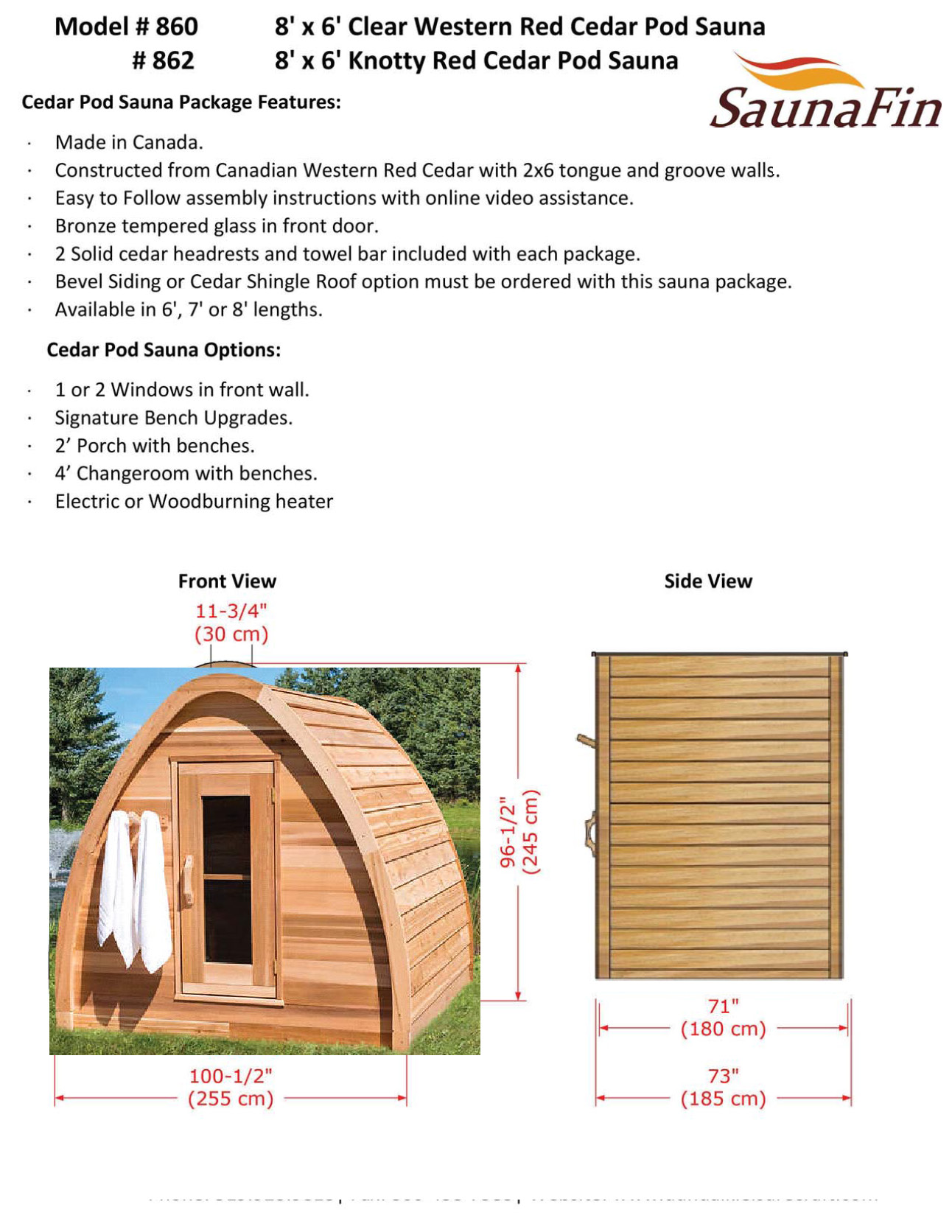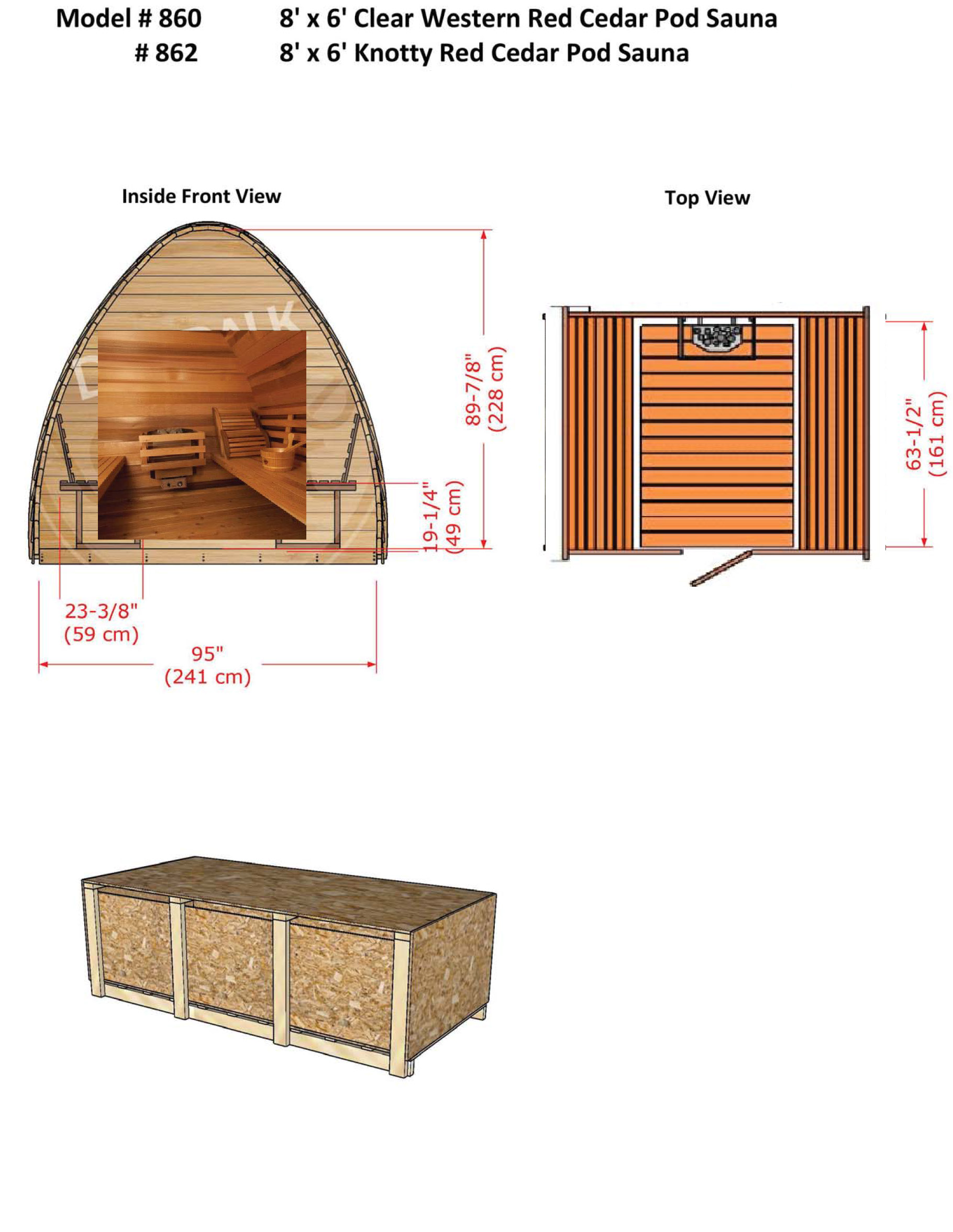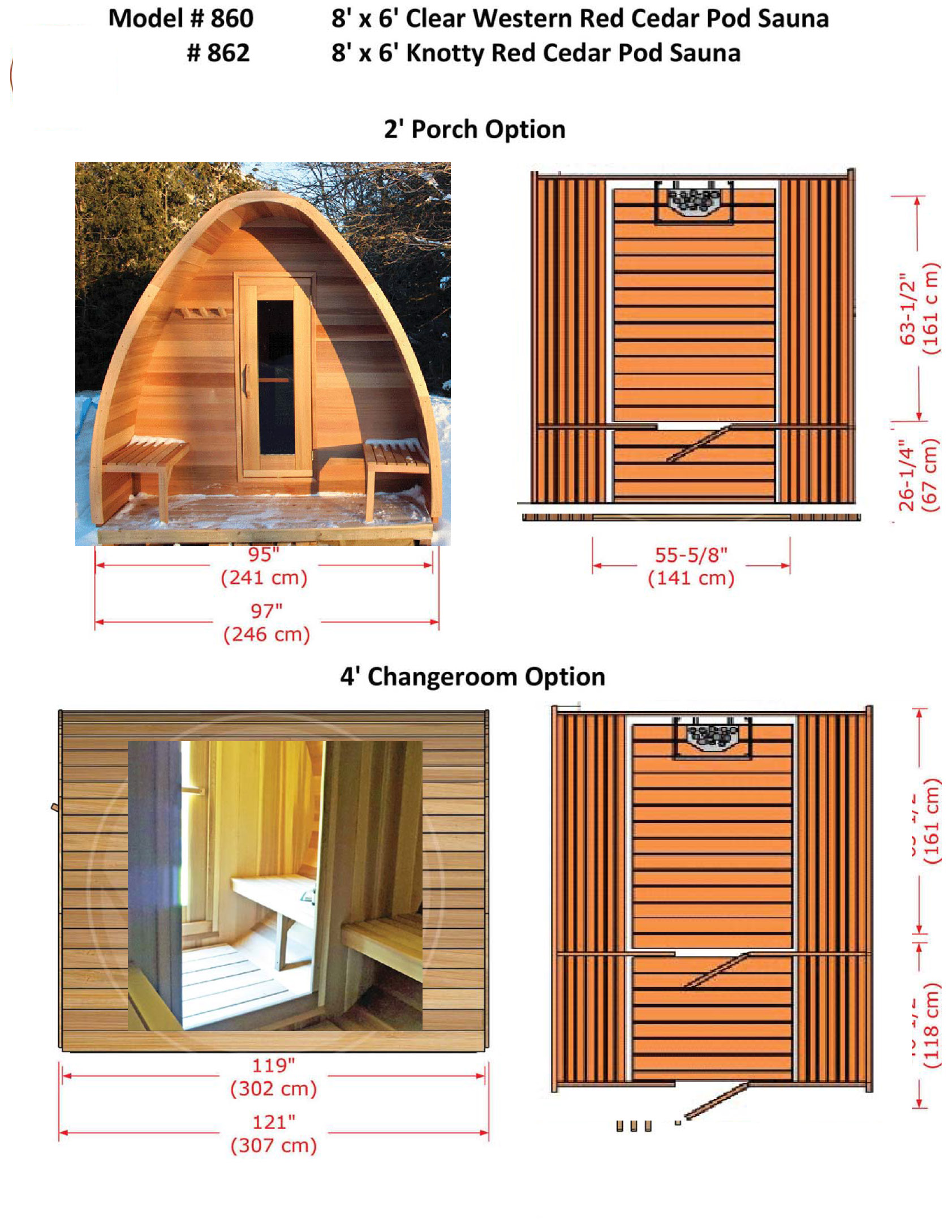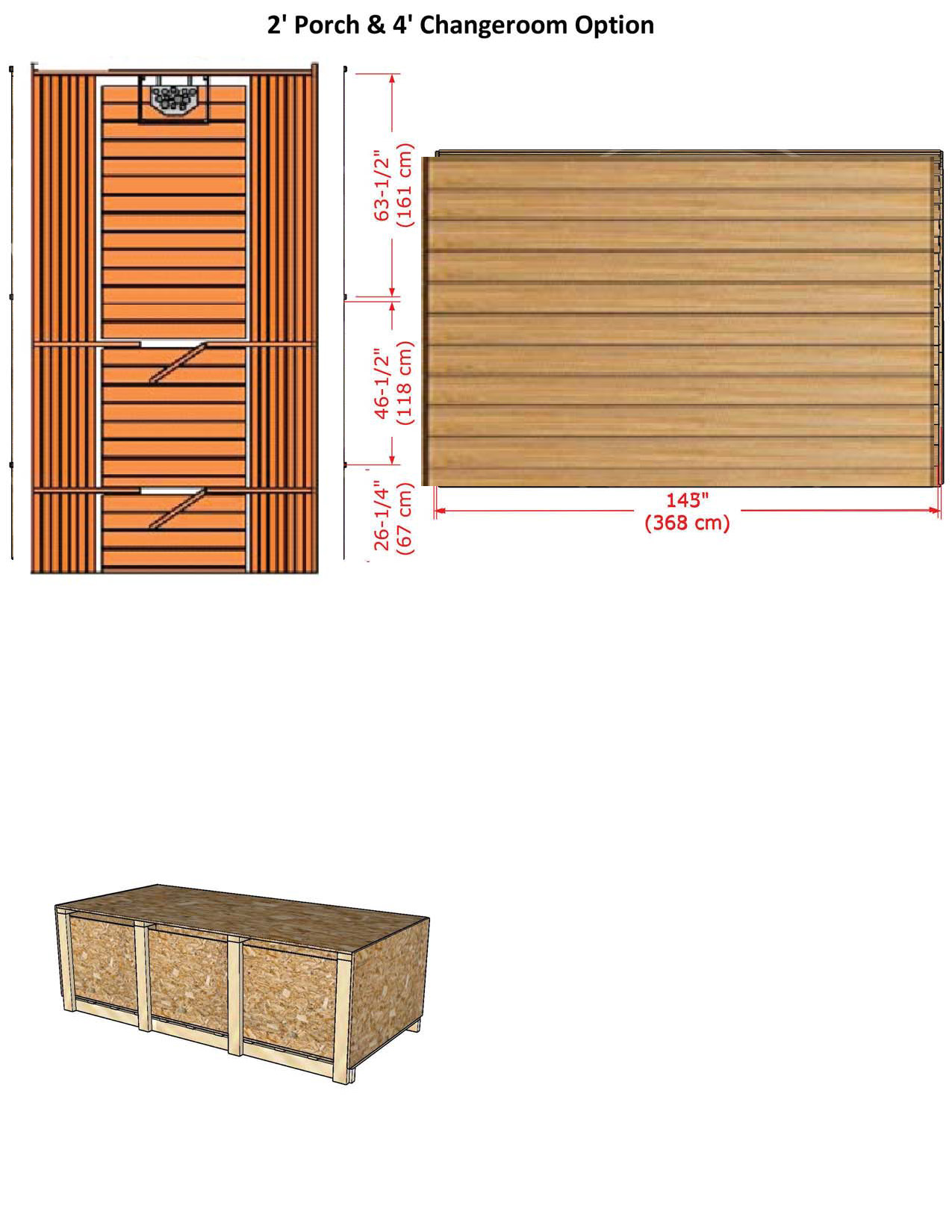 POD (Raindrop) Saunas
The current craze for outdoor saunas right now are these raindrop shaped saunas. The design comes in different sizes and has additional headspace.
Clear or Knotty Western Red Cedar.
The Outdoor POD Sauna requires a waterproof roof. You can order the Pod without additional material for the roof, however, it is encouraged that you put in shingles on your own. Bevel siding or cedar shingles are available as an optional extra as a waterproof roof.
Cabin Pre-Fab saunas are manufactured in the Canada.
Constructed of solid 2x6 tongue and groove Western Red Cedar "logs" with notch corners and threaded rod system for secure assembly.
Available in Clear or Knotty Western red cedar
Benches are pre-assembled.
Choice of clear cedar shingles or clear or knotty bevel siding.
Standard heater is Saaku Sauna CP model with control built into front base of heater. (Other heater options; including wood fired.)
Sauna Door with Full Length, light bronze, single pane tempered window.
Standard POD available in three sizes 8' at peak (6',7&8' length), in Clear or Knotty cedar.
Mini POD available in one size only (7' x 7'). Clear or Knotty Cedar.