What is the Best Sauna for Home Use?
Posted on 02 November 2020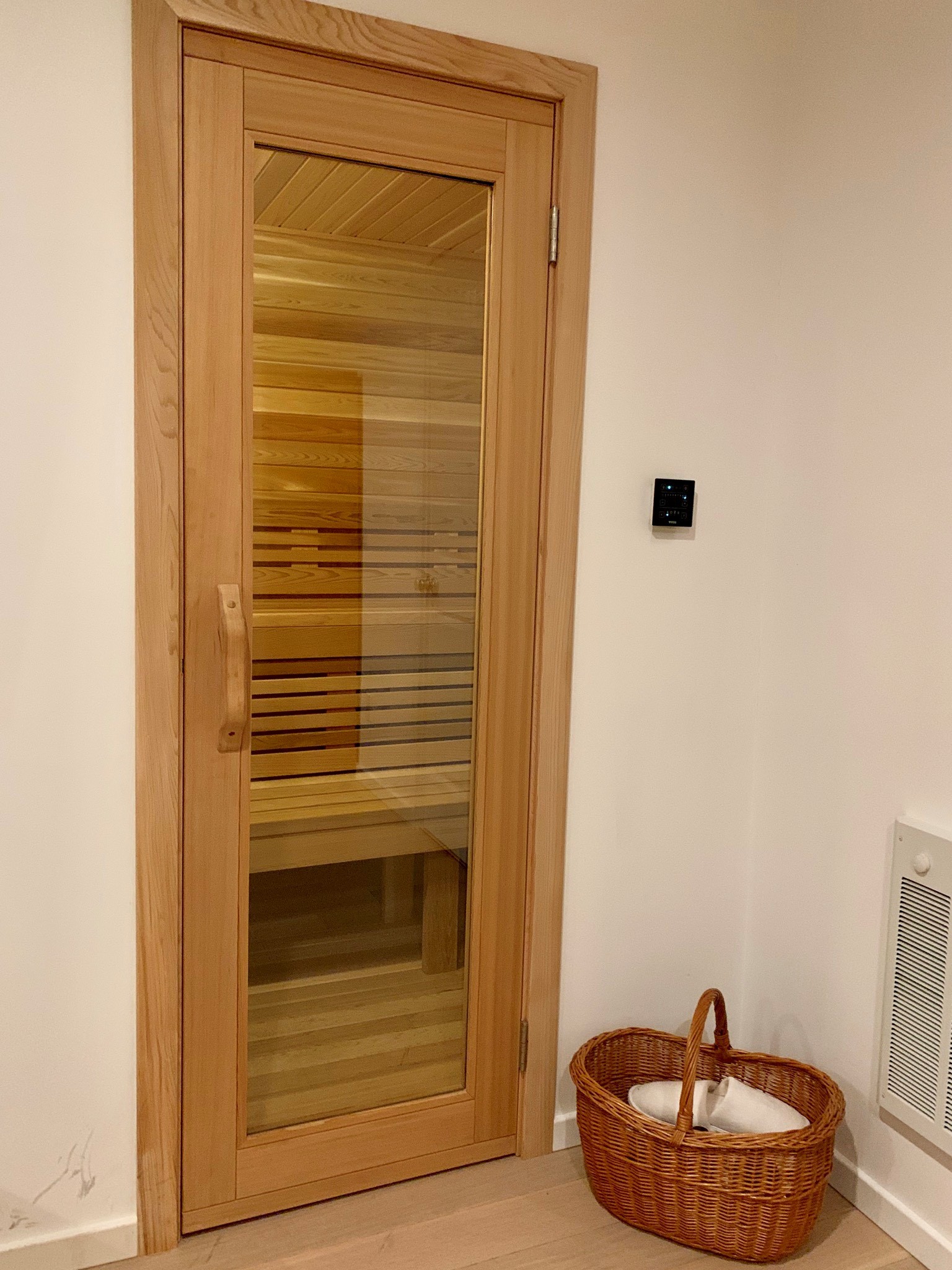 An at-home sauna offers all the benefits of regular sauna use from the comfort of your own home. Without expensive and time-consuming visits to the gym or spa, you can access your own personal sauna anytime. Whether you choose to use your sauna in the morning, at night, after a workout or after work, you can customize your sauna experience to your personal schedule. The options are limitless with a home sauna, and home sauna kits make it easier than ever to build a custom sauna in your home or cottage. But how do you choose which home sauna is right for you? We have created a helpful guide for the best saunas for home use.
Indoor Cabin Prefab Sauna
The indoor cabin sauna is a cost-effective model for both first-time buyers and experienced sauna owners. A beautiful sauna made with high quality Western red cedar, this indoor cabin model is perfect for home gyms, master bathrooms, and home spas. Similar to many home sauna kits, this indoor cabin features tongue and groove walls and dovetail joints to create a sturdy final product to last through years of use. The design is simple to assemble in a "Lincoln log"-style construction. The total assembly process of these prefabricated kits takes as little as 2-3 hours. This is the perfect DIY project for even first-time home renovators. This versatile model comes in seven different sizes to accommodate any room in most homes or cottages. Two tiers of benches provide stratified heating to customize your sauna experience. The all-cedar door includes a glass front, and you can customize your design to feature an optional side window for additional light.
Outdoor Cabin Sauna
A classic feature for any home or cottage backyard, the outdoor cabin sauna is built with sturdy clear, Western red cedar. Similar to the indoor prefabricated model, this outdoor sauna looks like a cozy log cabin. This outdoor cabin sauna features two tiers of benches to allow stratified heating for sauna users. The final product is constructed with tongue and groove cedar "logs" which can assemble in as little as one day. The standard heater included in the sauna is the Saaku Sauna CP model with controls built directly into the equipment. However, you can easily choose from any of our available heater models to customize your heat experience. A peaked cedar roof, full-glass door, and window options allow you to let in plenty of natural light while using the sauna. These outdoor cabin saunas are a great design for first-time sauna buyers who are looking for a classic design in their home or backyard. Outdoor cabin saunas look especially great beside a pool or lake. Seven different sizes are available.
Panoramic Barrel Sauna
The barrel sauna is the classic design of the sauna tradition in Scandinavia. Home sauna kits are available as both the classic cedar barrel sauna and a panoramic barrel sauna. The panoramic design features an acrylic bubble back which provides stunning views of your home or cottage backyard. These spacious designs can also be customized to feature an optional porch or change room for added luxury. Six available sizes seat anywhere from 4-12 individuals. Backrests and arch seats can also be added to the overall design. Like all the cedar home saunas available through SaunaFin, the panoramic barrel sauna is manufactured in Canada and all benches come pre-assembled. Panoramic barrel saunas are a great choice for anyone looking to add an architectural feature to their home and build a spacious retreat perfect for entertaining.
Luna Sauna
The ultra-modern Luna sauna features gently rounded corners and a glass front to let in plenty of natural sunlight. The spacious interior provides lots of room for tiered benches and stratified heating. Unique to the Luna sauna, the benches include rounded fronts for added style and comfort. Contoured backrests can then be added for extra luxury. Luna saunas are a great option for anyone looking for a modern sauna to feature in their home or cottage backyard. Constructed of sturdy Western red cedar, the Luna sauna is built to last through years of use.
At SaunaFin, our home saunas are sold as both prefabricated kits and sauna material kits. These kits conveniently package everything you need to build a custom home sauna. With a prefabricated kit, you can assemble a custom home sauna in a few hours with minimal tools or experience. These kits are designed with first-time DIYers in mind and require no additional framing or insulation. All the models mentioned above are prefabricated kits. However, a sauna material kit provides additional flexibility to customize your home sauna and build it directly into your home. A sauna material kit provides all the materials you need for the inside "skin" of a sauna. Depending on your level of experience, either you or a contractor will need to provide the framing, insulation, and finishing for the exterior. Both kits will require a licensed electrician to supply power to your new home sauna for both the lights and the heater. All kits can be customized to include your heater of choice.
For home sauna kits in the Greater Toronto Area, SaunaFin sells a range of home saunas to suit every budget and style. From classic Scandinavian designs to modern, one-of-a-kind builds, our home sauna kits make it easier than ever to install a custom sauna indoors or outdoors at your home or cottage. Home saunas help bring affordable luxury right to your fingertips, allowing you to easily escape the hustle and bustle of everyday life. This year, invest in your health and wellness with a new home sauna. For more information on any of SaunaFin's home sauna kits, contact us today at 905-738-4017.