Why an Indoor Sauna Is the Perfect Gift For Mom Or Dad
Posted on 13 January 2022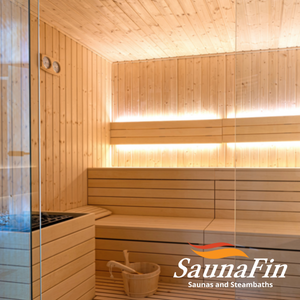 For centuries saunas have been associated with a number of physical and mental health benefits. Regular indoor sauna use has been shown to reduce stress, boost cognitive performance, and improve mood. And what better way to relax & detox after a long day at the office than in a home sauna? If you or your loved ones are passionate about saunas, an indoor home sauna in Canada may very well be the best gift you ever give! Read on to know why your loved ones will absolutely adore this sublime gift of health and wellness.
Who Is This An Ideal Gift For?
A sauna can be an ideal gift for your parents due to the host of health benefits it offers, from relieving aches and pains to boosting immunity. A sauna is for everyone who likes to be fit, anyone who's looking for a spa-like little rest & relaxation at home, or anyone seeking its famed therapeutic benefits. Soaking in the blissful warmth & comfort of your personal sauna can help decompress and destress in these trying pandemic times. Gift your family, siblings, or close friends a lifelong journey to health and wellness with an indoor sauna in Canada.
Benefits of a Sauna
The health benefits of indoor saunas are undeniable. Sauna usage is helpful in detoxification, anti-ageing, circulatory benefits, including heart health, respiratory health, anti-depression, and mood-enhancing properties. Sauna use is also known for alleviating autoimmune conditions, weight loss, physical endurance, blood pressure regulation, fighting dementia, and Alzheimer's. The skin, hair, and other beauty benefits only make a sauna the perfect gift!
How Hard Is a Sauna Installation?
If you're wondering about the difficulty of sauna installation, you need not worry. Setting up a sauna is easy—you just need to confirm the size and measurements for the place you plan to fit it. If there are space constraints, opt for a compact sauna that can easily integrate into your home. You might need to check for water and electric connections for outdoor saunas. Indoor saunas are comparatively easier to install with minimum requirements.
Is it Expensive to Operate a Sauna?
While you might think that the cost of operating a sauna would be high, it is actually not true. The running costs are not high, apart from the initial investment in a traditional wood-fired sauna or a steam/dry sauna. Most homeowners prefer an electric heater to power and heat up the sauna. On an average, you will be running it for about 20-30 minutes per session, which does not significantly increase the utility bill. There will be a slight increase, but it will not be significant, so you need not worry about high operational costs.
Give the Gift of Wellness
Imagine gifting your loved ones their very own spa retreat, an oasis to relax and unwind together with the gift of health and wellness! Whether you're looking to pamper your parents, family, siblings or indulge your close friends, an indoor sauna is the ultimate gift.
If you're thinking of gifting an indoor sauna, don't wait. Contact the experts at SaunaFin, the one-stop shop for gorgeous home saunas that promise an authentic sauna experience. Contact our friendly team or drop by our retail showroom for the widest range of top-of-the-line indoor saunas in Canada. We'll be happy to help you choose the dream sauna for your family and loved ones!