Building a Sauna from scratch?
GET A CUSTOMIZED MATERIAL KIT QUOTE?
Call Us Today!
1-800-387-7029
or local: 905-738-4017
We accept:

Econo-Cedar Sauna Kits
Pick the Package you like and customize to your preferences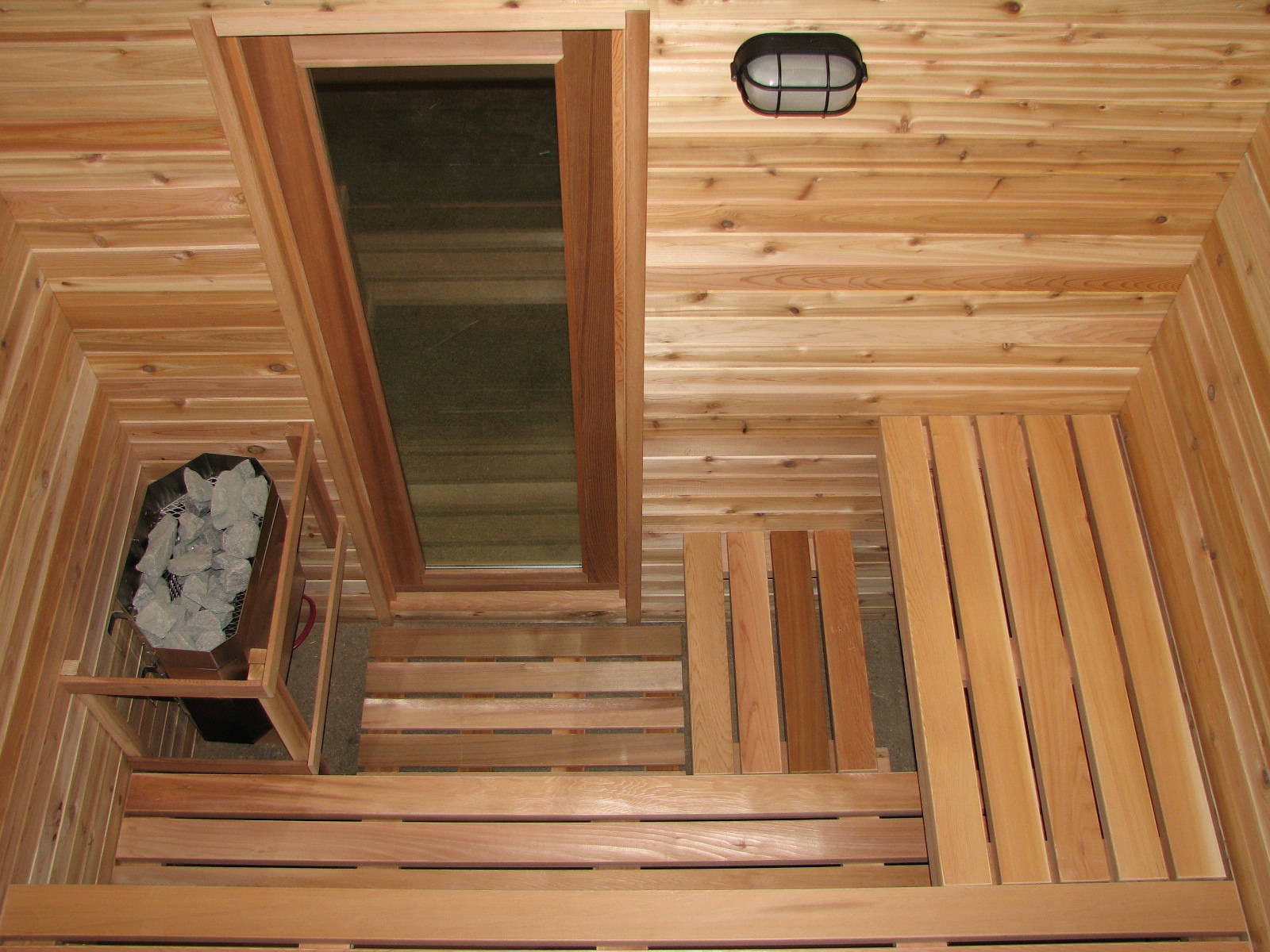 SaunaFin offers two lower priced economy Cedar Sauna Material Kits.

LK Prime-K uses Knotty STK (select tight knot) for wall/ceiling lining.

LK-Prime-C includes clear cedar for lining walls and ceilings. Wall lining has a staggered, offset seam.
Essentially, every wall uses one 2' piece and one longer.
For example, a 5' x 7' sauna will have 2'&3" for side walls and 2' & 5' for back wall.
Both LK Prime packages come with 1x4 clear cedar bench tops and 2x2 supports as required (optional wx4 benches).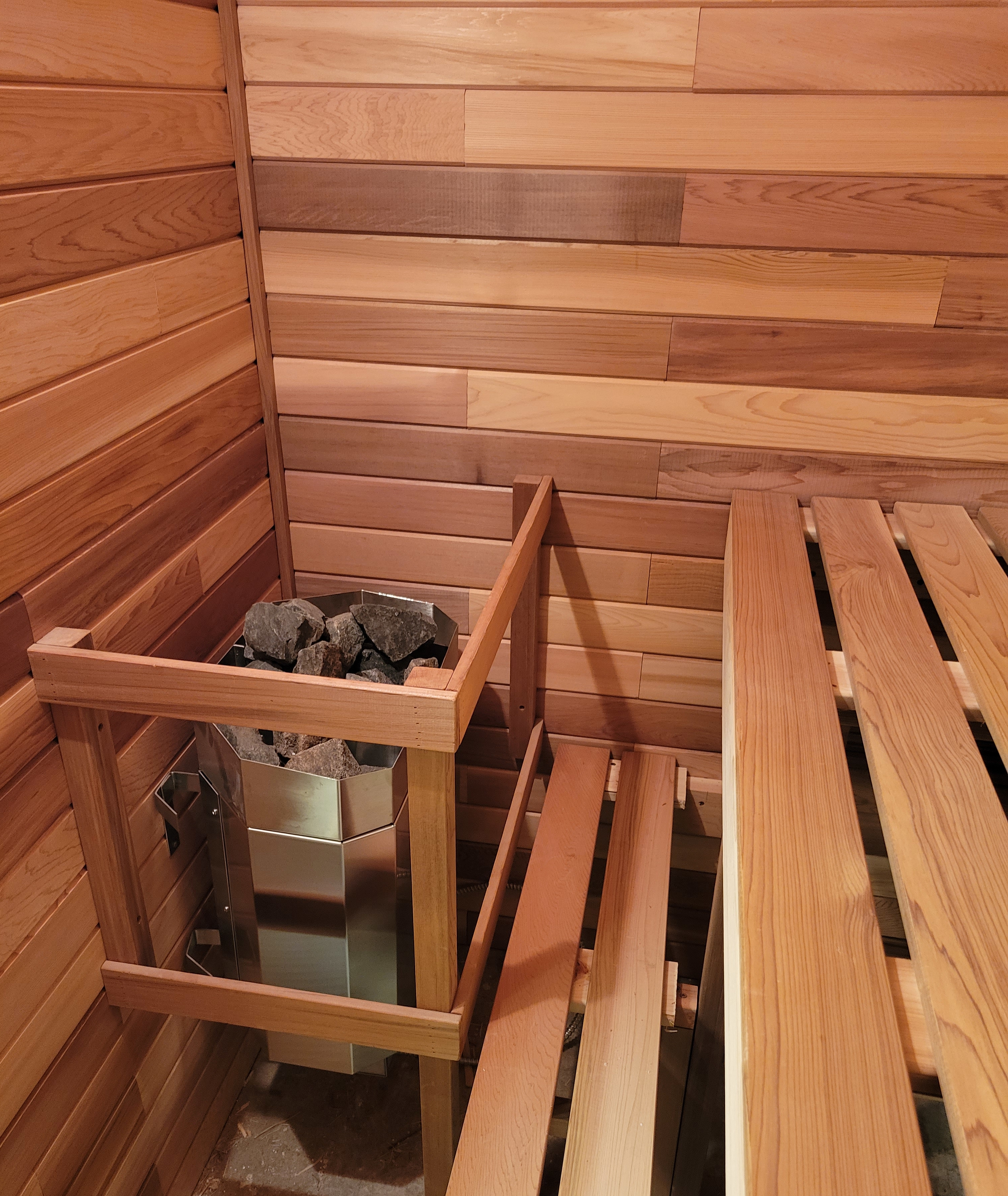 LK Prime includes the Saaku sauna heater with built in thermostat and timer.
Sauna Craft and tylo heaters with separate controls are available as upgrades.
All our Clear cedar sauna kits come complete. And you have the option to upgrade and customize to suit your layout and preferences.
You can add L-benches, change door style, add floor board, backrests, skirts (where applicable),
upgrade heater and choose from a large selection of sauna accessories.
All Tongue & Groove Lining 11/16" Thickness

Material Kit Lead Times:

Shipped = 4-6 weeks
Pick Up = 1 week
---