Knotty-Premium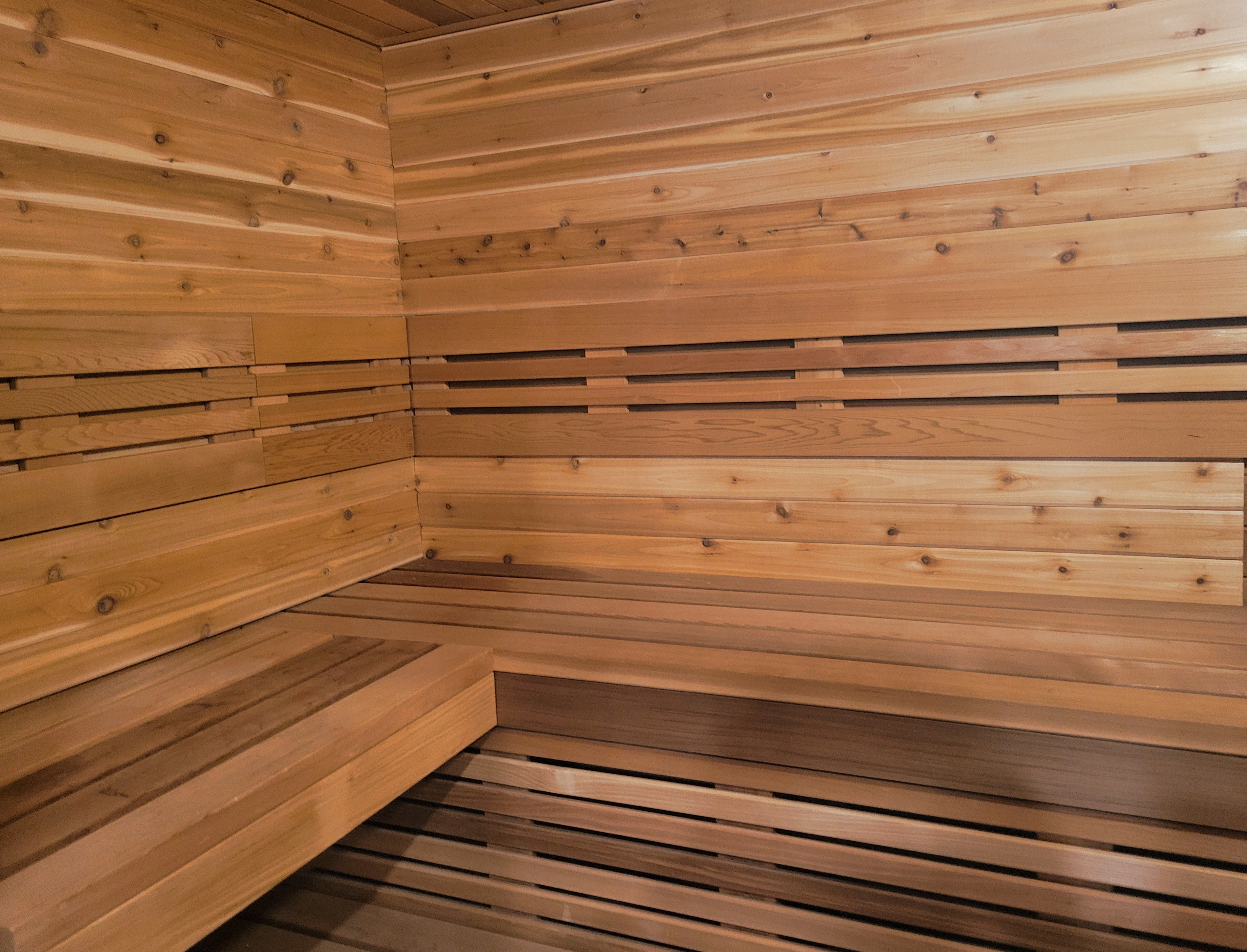 Sauna heater and Control - Upgraded Sauna Craft CW-XR - 100% Stainless Steel Heater, Lifetime Residential Warranty. Upgraded Control is Sauna Craft EL-13 Electronic Control with 60-minute timer.
Cedar - Thickest 11/16" cedar used for walls and ceiling. (Many others use 5/8" or 1/2".)
2x4 Benches - LK Plus benches are constructed completely from thick 2x4 cedar. Bench tops, cleats, girths and center support legs (if required) are all 2x4 cedar for maximum strength and rigidity.
Pre-Hung Door. Most popular door are the frameless glass door (bronze or clear) or cedar framed with large tempered, insulated glass window. There are several styles of door and glass available. The door is provided left or right hinged as selected.
Backrest and Bench Skirt - built-in backrest on upper bench and skirting between top and bottom bench.
Accessories - LK Plus kit includes 4litre (one gallon) Sauna bucket & dipper, thermometer, Cedar light shade. exterior door casing.