4 Questions to Ask Before Buying a Sauna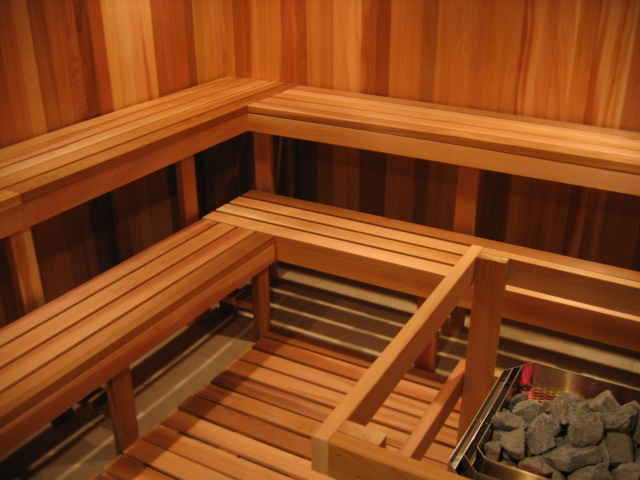 With a new sauna in your home or cottage, you will be able to utilize all the sauna benefits from regular sessions in your new at-home sauna. When most prospective sauna buyers consider a home sauna, they might not realize all the options now available for customizing their choice. From size to style to location, home saunas are more customizable than ever before. In this article, we have helped outline a few of the most important questions to ask yourself before purchasing your new at-home sauna.
Where Do You Want the Sauna in Your Home?
The first and most important question to ask yourself is where you want the sauna to be in your home. Are you building a new home or planning to move? This will affect if you choose to build the sauna directly into your home or install a prefabricated sauna that can easily move between homes. Are you looking for the sauna to be easily accessible in your master bathroom or home gym? Maybe you want it poolside? Your sauna can go almost anywhere in your home so it is important to consider your personal preferences and where you think it will be used the most.
Indoor or Outdoor Sauna?
In addition to determining where you want the sauna to go, an important question is to ask whether you want an indoor or outdoor sauna. Both have benefits and disadvantages based on when and where you want to use the sauna. Maybe you envision using it pool or lakeside? Or perhaps you want to use it in your master bathroom? Indoor saunas are often smaller if they are not built directly into the home versus outdoor saunas can be quite large and expansive. Outdoor saunas can also utilize more windows and doors to maximize natural light.
What is Your Budget?
As with any investment, it is important to outline a personal budget for your at-home sauna. Your budget should reflect the size, style, and location of the sauna you are hoping to purchase. As well, sauna heaters, lighting and accessories can all affect the price.
What is Your Personal Style?
Just like any investment in your home, you will want your at-home sauna to reflect your personal design style. At-home saunas come in a range of sizes and styles, from traditional Scandinavian barrel saunas to modern raindrop-shaped Pod saunas. You can also customize indoor and outdoor seating, lighting and accessories and the surrounding landscaping or interior design depending on if the sauna is indoors or outdoors.
Get All Your Sauna Benefits from SaunaFin
At SaunaFin, we conveniently package all the materials you need to make an at-home sauna in our PreFab Kits and Sauna Material Kits. You will then be able to gain all the sauna benefits from regular sauna use from the comfort of your own home. For more information on any of our sauna kits, sauna heaters, or to visit our showroom (by appointment only), contact the SaunaFin team today at 905-738-4017.