Adding Value to Your Home With a Sauna
Posted on 01 October 2020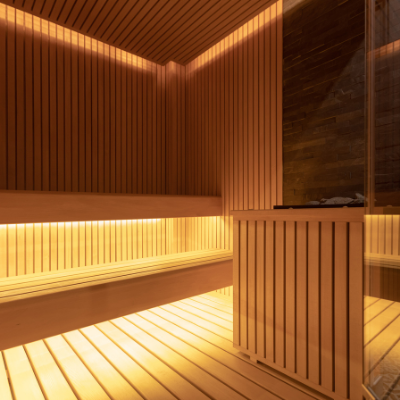 Home saunas are an affordable luxury that can improve the overall value of your home or cottage. For many prospective homeowners, a home sauna adds a modern architectural touch. Your new home sauna will increase your property value and add a unique feature that helps excite prospective buyers. With home sauna kits, you can design a custom home sauna to seamlessly fit into your home or cottage. Every element can be customized to suit your individual needs, providing you with access to all the health benefits of regular sauna use.
Location, Location, Location
Many homeowners hesitate to purchase a home sauna because they do not think it will fit in their home or backyard. However, thanks to the wide range of available home sauna kits, you can now fully customize a sauna in any size for either indoor or outdoor use. These kits make it easy to install a small or large sauna in your master bathroom, home gym, poolside cabana, or lakeside cabin. No matter where you choose to install it in your home, it will add unique value to your overall property. Complete your home gym with a new sauna to be used post-workout. A new sauna in the master bathroom can add a touch of luxury to the overall master bedroom experience. Access a traditional sauna experience with an outdoor sauna by your pool or in a cottage backyard. The opportunities are endless and home sauna kits will help you select the best model and design to fit the location of your new sauna.
Add a Little Luxury
It's no secret that saunas are a luxurious addition to any residential property. Most homeowners consider saunas an occasional treat they might be able to use at a gym or spa. With an indoor or outdoor sauna, you will be able to access a spa quality oasis any time of day. Easily integrate your home sauna into your everyday routine to gain all the benefits of regular sauna use.
Customize for the Perfect Fit
Home sauna kits can be fully customized to meet your individual needs. You can customize your kit to fit seamlessly into the overall design and unique specifications of your home. You can also select your type of heater and sauna accessories to customize the overall experience. With the variety of designs available for indoor and outdoor home saunas, you can choose to build anything from a traditional Scandinavian barrel sauna to an ultra modern, raindrop-shaped pod sauna. With options to build a custom sauna directly into your home or install a free-standing, prefabricated kit, it is easy to find the perfect sauna to fit your home.
Accessible Spa
One of the best parts of a custom sauna is the ability to access a spa from the comfort of your own home. Regular sauna use is known to have a variety of health benefits. The high temperatures of a sauna are known to elevate the heart rate and increase blood flow throughout the body. This helps to flush lactic acid from the muscles and improve recovery after a workout. It can also help to reduce muscle aches and pains caused by inflammation. Many homeowners find that regular sauna use has helped to improve symptoms associated with chronic pain and arthritis. In addition to the physical benefits of sauna use, many people find that the high temperatures and warmth of a sauna also have a variety of mental health benefits. Regular sauna use is known to help to relieve stress and tension and improve sleep. Using your home sauna everyday as part of your fitness or wellness routine will help to improve your overall health and wellbeing.
Contemporary Flare
When you are selling your home, you will want to find a way for it to stand out on the market. Home saunas add a unique and contemporary addition to any home. A stunning architectural feature, a sauna will allow you and future homeowners to gain all the benefits of regular sauna use. With the variety of available indoor and outdoor designs, you can create a one-of-a-kind home sauna that will increase your property value.
Low Operation Costs
Unlike other home renovations or additions, home saunas have a relatively low operating cost. Many homeowners think a home sauna will result in a massive energy bill. However, most home saunas can be customized to minimize their power usage. Wood Burning heaters use little to no electricity, allowing them to operate without significantly changing your energy bill. Although an electric heater will impact your energy bill, most homeowners don't heat their sauna all day, allowing you to only experience marginal changes in your day-to-day costs. In exchange for the health benefits of saunas and fewer visits to the spa, your new sauna will pay off through years of regular use.
When considering a new home sauna, many homeowners hesitate as they are not sure if it will fit into their home or if it will cost a lot to operate. Thanks to home sauna kits, it is now easier than ever to install a custom sauna directly into your home or backyard. By customizing your design, size, and heater, you can minimize your operating costs while allowing your sauna to fit in seamlessly with the design of your home.
Add Value To Your Home With SaunaFin Home Saunas
At SaunaFin, we sell a variety of home saunas to fit every home and budget. Choose from a wide variety of designs and purchase a kit that conveniently packages all the materials you need to build your new sauna. Our showroom is currently open for viewings of our various sauna models. Once you have found the perfect model for your home, we can organize for your kit to be shipped directly to you or it can be picked up curbside. For more information on any of our kits, contact the SaunaFin team at 905-738-4017.