Guide to Caring for your Dundalk LeisureCraft Sauna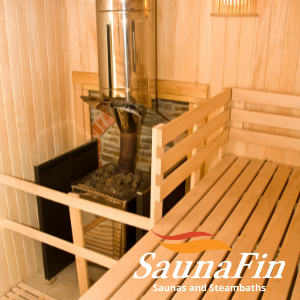 Dundalk LeisureCraft saunas are some of the highest quality home saunas, Canadian-manufactured, and quality land leisure. Our complete line of Cedar Barrel Saunas is handcrafted in Dundalk, Ontario, Canada. With so much detail and care being put into making your Dundalk LeisureCraft Sauna, you want to make sure you properly take care of it. After all, a well-maintained home sauna will provide the most optimal experience in relaxation.
Imagine coming home after a day at work and letting the dry heat of your home sauna envelope you in comfort. Here are some easy ways to care for your very own home sauna that will ensure you're spending more time enjoying and less time cleaning.
Maintaining the Wood
Over time, natural elements like heat, light, moisture, and air can change the appearance of the wood in your sauna. Applying a sealant or wood protectant is not recommended in any sauna; however, you can use a sanding disk to restore the wood to its original appearance. Remember to cover your sauna heater with plastic materials to keep dust out. After you're finished sanding, wipe down your sauna to remove dust. Now relax and enjoy your new-looking, beautiful sauna.
When you are finished using your sauna, it is wise to wipe down the benches, backrests, and duckboards.
Avoiding Hard Water
Avoid using hard water if you use a steam sauna. Hard water contains calcium and magnesium salts. These salts precipitate, and once the steam cools, they will leave a hard-to-scrub lime buildup. Not only will you have to spend extra time cleaning your sauna, but it will also lose any aesthetic value. Use a sanding disk to scrub any buildup, and then cleanse with water or a mild cleaning solution.
Curing Regularly
Before first-time use, it is essential to cure your sauna. Adjust the temperature of your sauna to high for 45-60 minutes. An infrared sauna may take longer than a steam sauna to heat up. When enough time has elapsed, pour a litre of water over the stones to clean them. Although rocks and solar heaters can last many years without requiring maintenance, it is essential to have some idea of how to care for them. Whether you're replacing your sauna rocks, or installing them for the first time, be sure to rinse the rocks of any small bits of debris before placing them between heating elements.
Washing Feet
This may seem obvious, but it still merits mentioning. When you use your home sauna, it is vital to have clean feet. Keep a bucket near your sauna, or use your shower. Not cleaning your feet will result in more cleaning up of debris and dirt on the floors and benches. This wastes precious time that you could be relaxing in your sauna instead of cleaning it!
Towels and Rugs are a Good Idea
A good sweat means your sauna is working correctly and efficiently! However, the body produces oils when stimulated by heat, and these oils can cause discolouration and stains. To minimize contact that sweat might have with backrests and benches, towels and rugs on the floor and duckboard are recommended. Wrapping your lower half in a towel will significantly reduce any risk of discolouration and stains. The carpets and towels on the floor will also help keep dirt off the floor. Imagine being in your sauna with a fluffy, luxurious towel to sit on, with the confidence that it will keep your sauna clean as well.
These five significant ways to care for your Dundalk LeisureCraft sauna will help you keep your sauna clean and running effectively and efficiently. Lean back, relax and enjoy your very own home sauna. Call the experts at SaunaFin for more information on how you could be enjoying the sweet bliss of a home sauna. Contact us if you have any questions about Dundalk LeisureCraft saunas. We will help you on your journey to health and relaxation.