SaunaFin Service Updates for COVID-19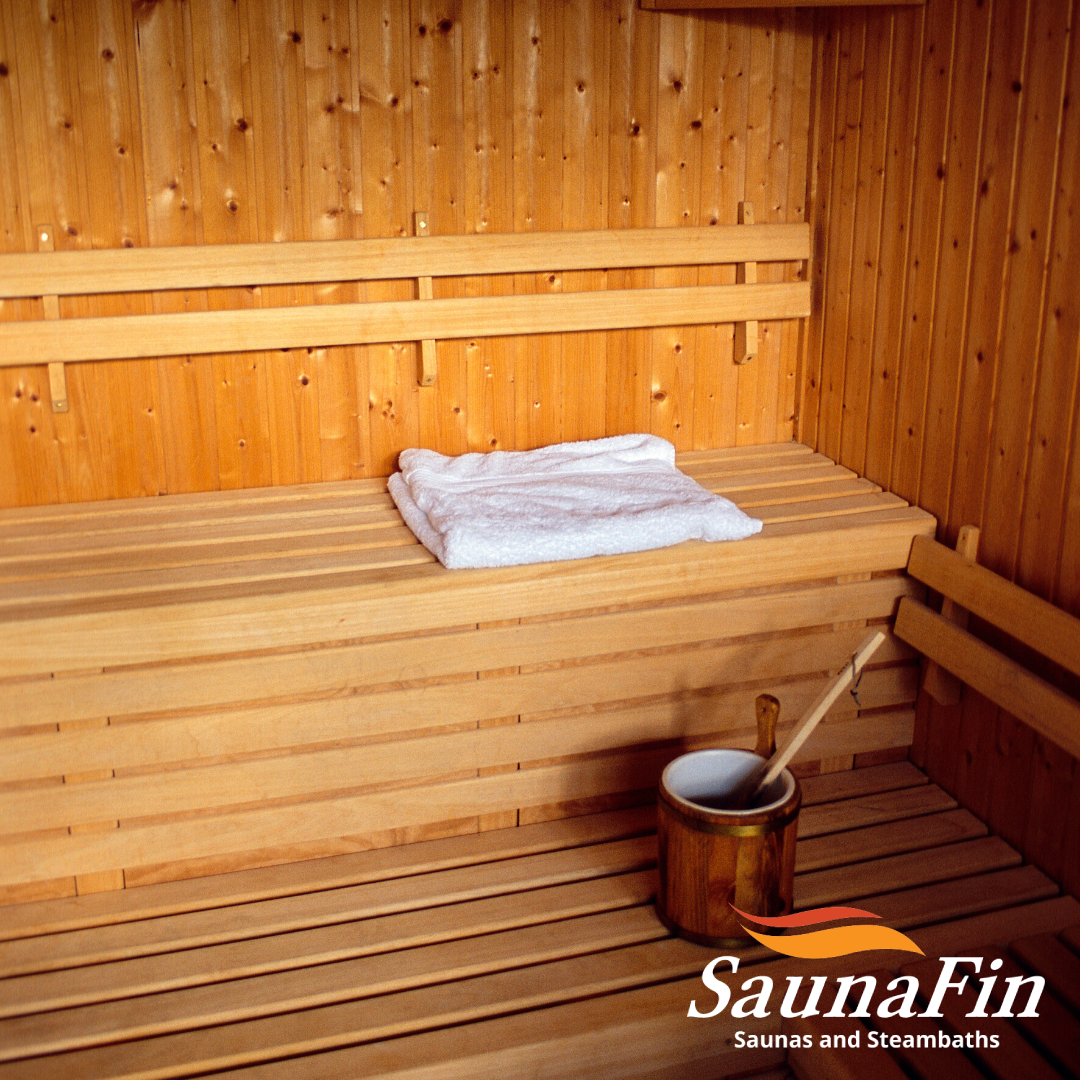 SaunaFin is proud to serve clients in both Canada and the USA. With this in mind, we are aware of the stressful and constantly evolving situation related to the COVID-19 pandemic. In these uncertain times, it's important that we communicate with one another and remain vigilant in the fight against this global challenge. We are committed to continuing to serve our valued customers and to taking the appropriate measures to protect ourselves and our clients from the spread of COVID-19. Below, we've outlined some of our most popular products in addition to important changes related to our hours of operation, services and shipping. Together, we will overcome this obstacle and we are happy to answer any of your questions or concerns related to our products and services at 905-738-4017.
With many people working from home and remaining in isolation, a new sauna may be what you've been missing in your daily routine. Choose from easy-to-assemble Pre-Fab kits or order everything you need in one convenient package to create a custom at-home sauna. Once you've finished building and installing your new at-home sauna, it will provide years of rest and relaxation from the comfort of your own home. Unwind in your new spa-quality sauna that the entire family can enjoy! Below are some important updates and information on ordering a sauna kit or pre-fab sauna kit.
Sauna Kits
Our sauna kits include everything you need to custom-build an at-home sauna. These kits are perfect for experienced individuals looking to build their own sauna. A great project while you spend this extra time at home! With a wide variety of sizes and styles available, we have a sauna model to fit every home or cottage. All our sauna kits are made of premium Western red cedar and come in several unique designs such as a traditional Barrel Sauna or an ultra modern rain-drop shaped Pod Sauna.
An important update from the SaunaFin team: we are currently under a workplace "close-down" order. Our office is open non-standard hours and we are currently operating with a skeleton staff. As we are currently not an essential service, we want to ensure that there are no disruptions to our orders as government policy and close-down orders rapidly evolve. With this in mind, we do have many saunas currently on order and will continue to add new orders to our existing queue. At this time, we estimate that shipping of sauna kits will range between 3-5 weeks from today's date. However, this may be modified as global circumstances change.
Pre-Fab Saunas
Our Pre-Fab sauna kits are perfect for anyone with limited construction experience. These easy-to-assemble kits can be put together over the course of a few hours! Our indoor models are also manufactured with premium Western red cedar and can be installed anywhere in your home, as long as it is installed on tile or cement. Our website includes easy-to-follow instructional videos so you can install your sauna quickly and efficiently. Pre-Fab sauna kits are a fun project the whole family can take part in, involving a few hours of easy assembly. Your new sauna can then be enjoyed for years to come from the comfort of your own home. During these stressful and uncertain times, an easily accessible oasis can be a delightful escape from your everyday life. These Pre-Fab kits are available in two unique designs: a traditional Cabin Design and an Indoor Cube, featuring a glass front. These indoor Pre-Fab kits make an excellent addition to any bathroom or home gym.
As noted above, we are a non-essential service and our "close-down" order and skeleton staff could impact assembly and shipping time. We are continuing to accept new orders for our Pre-Fab Sauna kits and they will be added to the existing queue of ordered saunas. We are currently estimating production and shipping time to take about 4-6 weeks from today's date.
Important Shipping Information
Due to concerns related to the ongoing COVID-19 pandemic, parcel delivery couriers no longer require signatures during delivery to your address. The good news is that if you are working from home, you will still be able to safely store your package upon its arrival, without needing to interact with delivery personnel. In order for us to ship you a Pre-Fab kit or Sauna Kit, we request that you e-mail our team confirming that you will accept courier notification of delivery as proof of delivery. These new rules are in place to ensure the safety of both you and the delivery person and to ensure that you are comfortable receiving your sauna kit with these updated regulations.
As the ongoing COVID-19 pandemic continues to evolve, the SaunaFin team is committed to the health and safety of our clients and community. In order to continue providing our clients with top-of-the-line home sauna kits, we are doing everything in our capacity to serve you safely. While you continue to work from home and spend quality time with your family, an at-home sauna can be your oasis from the stress and uncertainty of each day.
Whether you are looking for a construction challenge and a custom-built sauna or an easy-to-assemble indoor model, our sauna kits provide you with all necessary materials and instructions. Your new at-home sauna will provide years of spa-quality experiences and a reinvestment in your health and wellness.
For more information on any of our sauna kits or to learn more about our updated policies related to the COVID-19 pandemic, contact the friendly team at SaunaFin today at 905-738-4017. As the rapidly changing situation continues to develop, please visit our website for the latest updates and information on our services. We are always happy to answer any question or concern you may have and help ensure the safe delivery of your new sauna kit. Before long, you'll be able to fully relax in your home and make the most of the extra time spent away from the office. From all of us at the SaunaFin team, we hope you stay healthy and of course, wash your hands!