The Best Home Sauna To Help With Muscle Recovery
Athletes are raving about the benefits of home saunas. Integrating a home sauna into your workout routine can help boost your training and improve your physical and mental health. Reducing muscle aches and pains, improving recovery, and relaxing the mind and body are just a few of the sauna benefits you'll gain through regular sauna use. Here is our guide to the best home saunas for athletes.
Health Benefits Of Home Saunas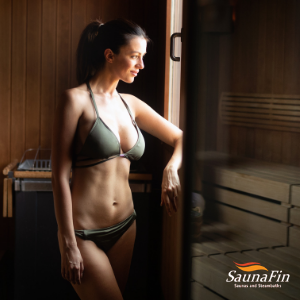 The high heat of a sauna tricks your body into behaving the same way it does during exercise: your heart rate increases, you begin to sweat, and your muscles feel warm and loose. All these physiological sensations help to increase blood flow and flush the muscles of lactic acid. Improved circulation can help to kickstart recovery after a workout and ensure your muscles are properly oxygenated. Using a sauna after a workout can also help extend your training, keeping your heart rate elevated to boost endurance. With regular use, you will be able to take charge of your training and meet your athletic goals in no time.
Beyond the physical sauna benefits, you can also work on your mental health and wellbeing. The warm, relaxing environment of a sauna is the perfect place to meditate and reflect on your personal and athletic goals. Many athletes use their saunas to reflect on workouts or visualize upcoming races critically. Plus, improving your mental health and staying relaxed can help to improve sleep and provide further benefits to your training.
How Saunas Can Boost Athlete Performance
Just like altitude training, using a home sauna can be a secret weapon for endurance athletes. If you plan to compete in high heat or take part in long-distance races, regular sauna use can help your body extend its endurance training and acclimate to extreme conditions. The sauna will help your body feel high temperatures less severe and improve performance in races.
How Saunas Make Workouts Better
Home saunas can be integrated into your daily fitness regimen to help make your workouts more effective. Using your sauna after a workout will keep your resting heart rate high and extend your training for added benefit. A sauna is also the perfect place to partake in gentle stretching to improve muscle recovery and help you feel better and more energetic for your next workout. When using a sauna after a workout, remember to drink plenty of fluids to stay hydrated.
At SaunaFin, we sell indoor and outdoor saunas to fit with every home and budget. Our indoor models can perfectly complement a master bathroom or home gym, and our outdoor models add a beautiful feature to any home or cottage backyard. With home saunas, you can access all the athletic and health benefits of regular use without leaving the comfort of your own home. Kickstart your training and improve your endurance by integrating sauna sessions into your warm-up or cool-down routine. Contact SaunaFin at 905-738-4017 to get started customizing your new home sauna.