Why Canadians Love Home Saunas
Posted on 25 November 2021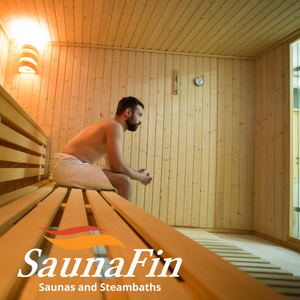 Canadians are always looking for a way to relax, and a home sauna session after a long day is a classic way to unwind.
In fact, many Canadians have been enjoying sauna sessions since childhood. A recent study from the International Sauna Association found that 72% of Canadians polled said they had been using a sauna at home or in a facility since they were children. Think a sauna might be right for you? Check out our home sauna kits in Canada today!
Reasons Canadians Love Home Saunas
You Can Buy An Indoor Our Outdoor Sauna
The cause of home saunas rise in popularity can be narrowed down to the fact that they can be indoors or outdoors. While the most popular form is the indoor pre-fab cabin sauna, many Canadians enjoy the luxury of installing traditional Scandinavian wood-burning stove saunas in their backyards. And, the growing popularity of infrared saunas has made home spa treatments more accessible than ever. Owing to both old and new trends, more and more people are installing a sauna of some sort in their homes.
Home Saunas Are Good For You
Saunas also relax the body, and more and more clinical studies are suggesting there are some health benefits associated with taking regular sauna sessions.
Some of the benefits reported include:
improved circulation and skin tone,
reduced inflammation,
enhanced blood flow,
promoted weight loss,
relieving pain caused by arthritis and other chronic illnesses,
helped with depression, insomnia, and fibromyalgia, and
boosted the immune system's ability to fight off viruses and bacteria.
improved athletic performance, helping athletes to run faster and longer.
Making Time For Friends and Family
On top of the physical benefits of a home sauna, time spent in a home sauna can be a fun social activity for families and friends to enjoy together. There are many ways that the time spent in a home sauna can bring families closer together, from using it as an opportunity to bond with children or grandchildren to simply relaxing side by side.
Check Out Our Sauna Kits!
No one enjoys cold Canadian winters. Fortunately, there is a solution to escape this cold weather: home saunas. The reason why Canadians love home saunas is very simple: they allow people to spend more time with friends and family, overcome the barriers of bad weather, and help improve their health. Additionally, modern saunas can be enjoyed at any time of the year! All of this makes it no surprise that saunas kits are growing in popularity in Canada. Contact SaunaFin today to learn more about our high-quality indoor & outdoor saunas, sauna material kits, sauna heaters, sauna accessories, and steam bath generators available.