How Does an Outdoor Sauna Work?
Posted on 06 January 2021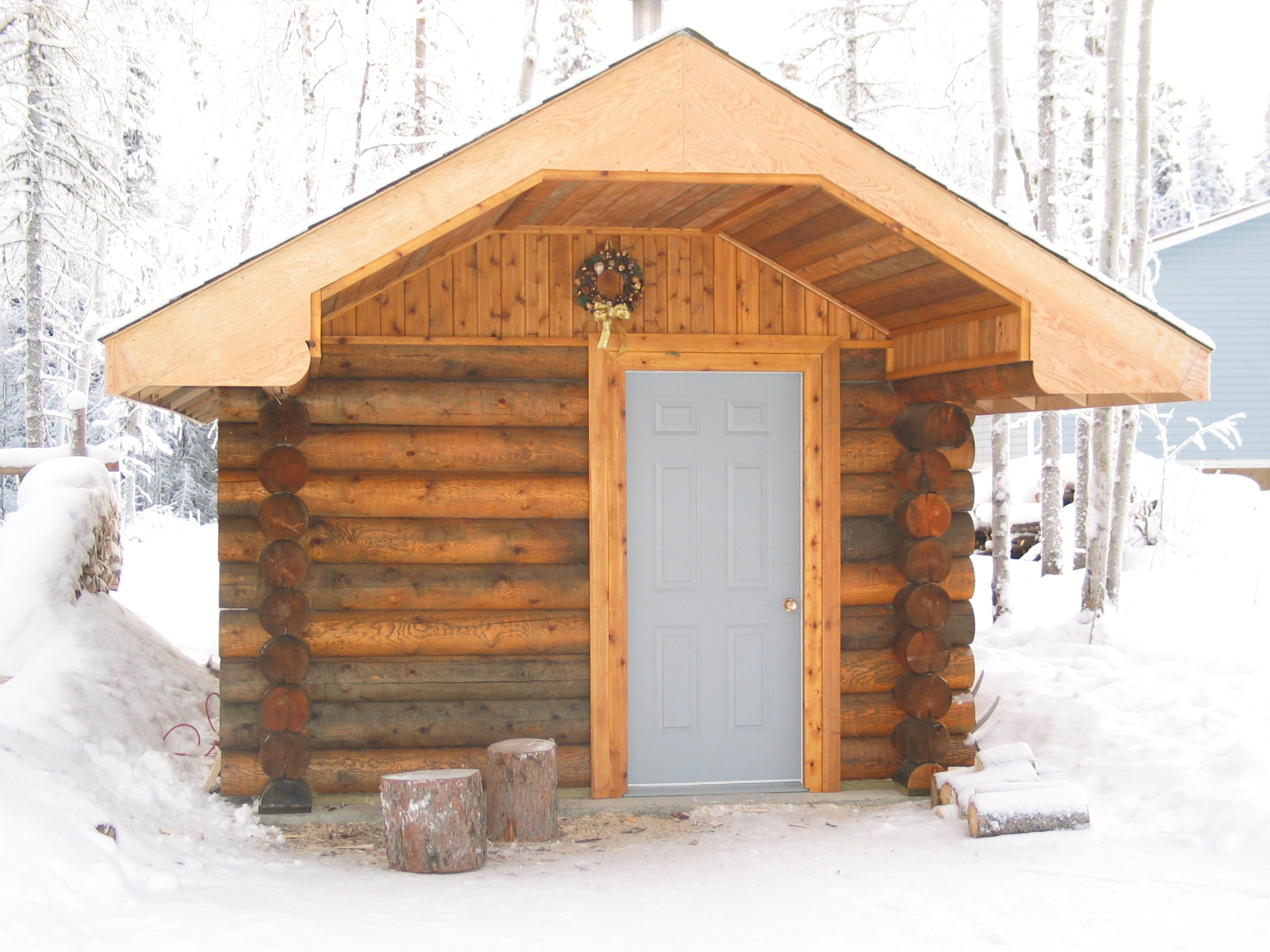 With a new home sauna, you will have access to spa quality experiences at your leisure. Although many people picture a home sauna inside, outdoor saunas are rapidly gaining in popularity. Whether you are looking for a sauna for your cottage or home, an outdoor sauna is a perfect addition to any outdoor living space. Outdoor saunas come in a range of designs and sizes to fit any style and space. Although some owners think building a custom home sauna will require a lot of work, prefabricated outdoor sauna kits now make it easy to build your sauna in as little as one day. In this blog post, we have provided a helpful guide for selecting, purchasing, and installing an outdoor sauna in your home or cottage backyard.
Types of Outdoor Saunas
Outdoor Cabin Sauna
One of the most popular outdoor sauna models, the cabin sauna, is made with beautiful, Western red cedar. This traditional design features two levels of seating to allow for different areas of heating. The peaked roof is finished with cedar shingles and the design fits perfectly with both home and cottage outdoor spaces. This outdoor cabin is available in seven different sizes, allowing you to choose the model that best suits your family.
Pod Sauna
The Pod sauna features an ultra-modern raindrop design to add a stunning feature to any backyard. This raindrop design enables increased height in the walking area and can facilitate two tiers of benches on the back wall. Four different sizes are available and constructed with top-quality Western red cedar.
Barrel Sauna
In Scandinavian folklore, the traditional design of a sauna is in a barrel shape. This simple and stunning design fits beautifully with a cottage backyard. Unlike a rectangular sauna, a barrel shape results in a smaller interior area, increasing the efficiency and speed with which you can heat your sauna. The barrel sauna can also be upgraded to feature a porch and outdoor cooling seats. Six sizes are available and are made with top-quality Western red cedar.
Panoramic View Barrel Sauna
Similar to the barrel sauna, the panoramic view design features an acrylic bubble back. This home sauna is perfect for a cottage backyard overlooking a lake or forest. The acrylic back provides stunning views of your surroundings, allowing you to enjoy nature from the inside of your sauna. Six sizes are also available in the panoramic view barrel sauna.
Luna Sauna
The modern Luna sauna features gently rounded corners and is available in three sizes. Each design features floor-to-ceiling windows and a glass door to provide stunning views. This is another popular design for cottages, providing wonderful views of your lake or surrounding yard.
Finding the Perfect Outdoor Location
When it comes to outdoor saunas, it is important to consider the best location in your home or cottage backyard. If you are installing an outdoor sauna at your cottage, you may want to build it in a location that maximizes the view of a lake or forest through any windows. However, if you are installing an outdoor sauna in your backyard, you may want to prioritize the location of the door to be near an entrance to your house. This will ensure you can stay warm when using the sauna during the winter or any inclement weather. No matter where you choose to install your sauna, you will want to make sure it is near an outlet if you will require electricity for your heater or lights. You will also want to make sure there is plenty of space if you are hoping to install the sauna near a pool, lake, or cabana. Make sure to measure your space and compare it to your desired sauna size before purchasing your new outdoor sauna.
Select the Right Size
All outdoor saunas are available in a variety of sizes to seat anywhere from two to twelve individuals. Depending on your budget and the size of your family, you may want a smaller or larger home sauna. The style and size of the sauna can also influence the type of seating available. Larger saunas can accommodate multiple levels of seating to allow for stratified heating. Smaller saunas provide a more intimate space for smaller families or couples. Several designs are also available with outdoor cooling benches. No matter what your budget or household size, there is an outdoor sauna to suit your needs.
Using Your Outdoor Sauna
A home sauna allows you to access all the benefits of sauna use from the comfort of your own home or backyard. Outdoors saunas make it easy to take in beautiful views of nature while relaxing and unwinding in the warm environment of a sauna. Regular sauna use can help to treat muscle aches and pains, improve recovery after workouts, reduce symptoms of stress and anxiety, and improve sleep. Many people choose to use their home sauna either in the morning or at night as a part of their broader wellness routine. With a home sauna, how you use your space will ultimately be up to you and your personal preferences.
SaunaFin Outdoor Saunas
At SaunaFin, we sell a range of outdoor saunas in several sizes and designs to suit any home or cottage. Through SaunaFin, outdoor saunas are available as prefabricated sauna kits, making it easy and simple to install a custom home sauna in as little as one day. These kits include everything you need to build your custom sauna including construction materials, sauna heater, lighting, controls, and more. Our kits are designed to be built without extensive construction experience and include comprehensive instructions. All outdoor saunas available through SaunaFin are constructed with beautiful Western red cedar for a sturdy and long-lasting final product. SaunaFin's sauna material kits ship directly to your door, anywhere throughout Canada and the USA. Learn more on any of SaunaFin's outdoor saunas, or to order your kit today, contact our team at 905-738-4017.