The Pros and Cons of Steam Baths
Posted on 06 November 2020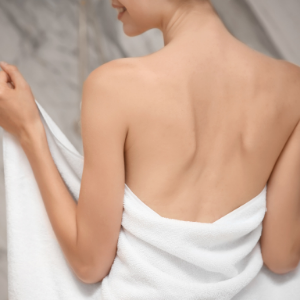 If you are considering renovating your home or bathroom, you have likely thought of adding a steam bath or steam shower. You can experience easily accessible and affordable luxury from your home or bathroom with a new steam bath or steam shower. Many steam shower models can be installed into an existing shower, or you can choose to retrofit an entire room or walk-in shower to be an immersive steam bath. No matter what you prefer, your new steam bath or shower will allow you to gain all the benefits of regular hydrotherapy without ever needing to leave your home. In this blog post, we have helped outline all the pros and cons of steam baths.
Benefits of Steam Baths
Regular steam bath and steam shower use results in a variety of health benefits. Steam baths are fantastic for anyone who suffers from regular colds, allergies, or congestion. The warm, steam-filled environment can naturally clear the sinuses and improve the symptoms associated with allergies and congestion. Many steam shower owners also find that regular use can help to improve the look and feel of skin through the rejuvenating properties of steam. Athletes find steam baths transform their workout routine, improving recovery and helping to flush the muscles of lactic acid while loosening anything that is tight or sore.
One of the most important benefits of regular steam bath or steam shower use is a general improvement of mental health. The warm and relaxing environment helps to naturally alleviate stress and improve sleep. Many homeowners find that steam baths are an essential part of their wellness routine, helping them to relax and unwind after a long day or a stressful event at work. No matter what you are dealing with personally, your steam shower can help you escape to a quiet and relaxing space in the comfort of your own home.
Disadvantages of Steam Baths
There are only a few disadvantages of steam baths and steam showers. Due to the temperature of the steam shower, it can result in dehydration, especially if you use the shower after a workout. To avoid this, simply make sure you are drinking plenty before, during, and after using your steam shower. Additionally, some individuals are unable to use steam baths, including those who suffer from asthma or certain heart conditions. If this is the case, discuss your options with your health care provider to determine how you can safely use a steam bath or steam shower.
SaunaFin's Steam Baths
At SaunaFin, we sell a range of steam baths and steam showers to seamlessly fit in any home or cottage. We sell both the EliteSteam Steam Shower and the Steamist SMP Series Steam Shower. Both create an affordable and luxurious steam shower right in the comfort of your bathroom or home gym. The Steamist system also includes the option to add aromatherapy, mood lighting, Bluetooth-enabled audio, and ultra-modern controls to truly customize your steam experience. For more information on any of the steam baths available through SaunaFin, contact us today at 905-738-4017.