Everything You Need to Know About Sauna Heaters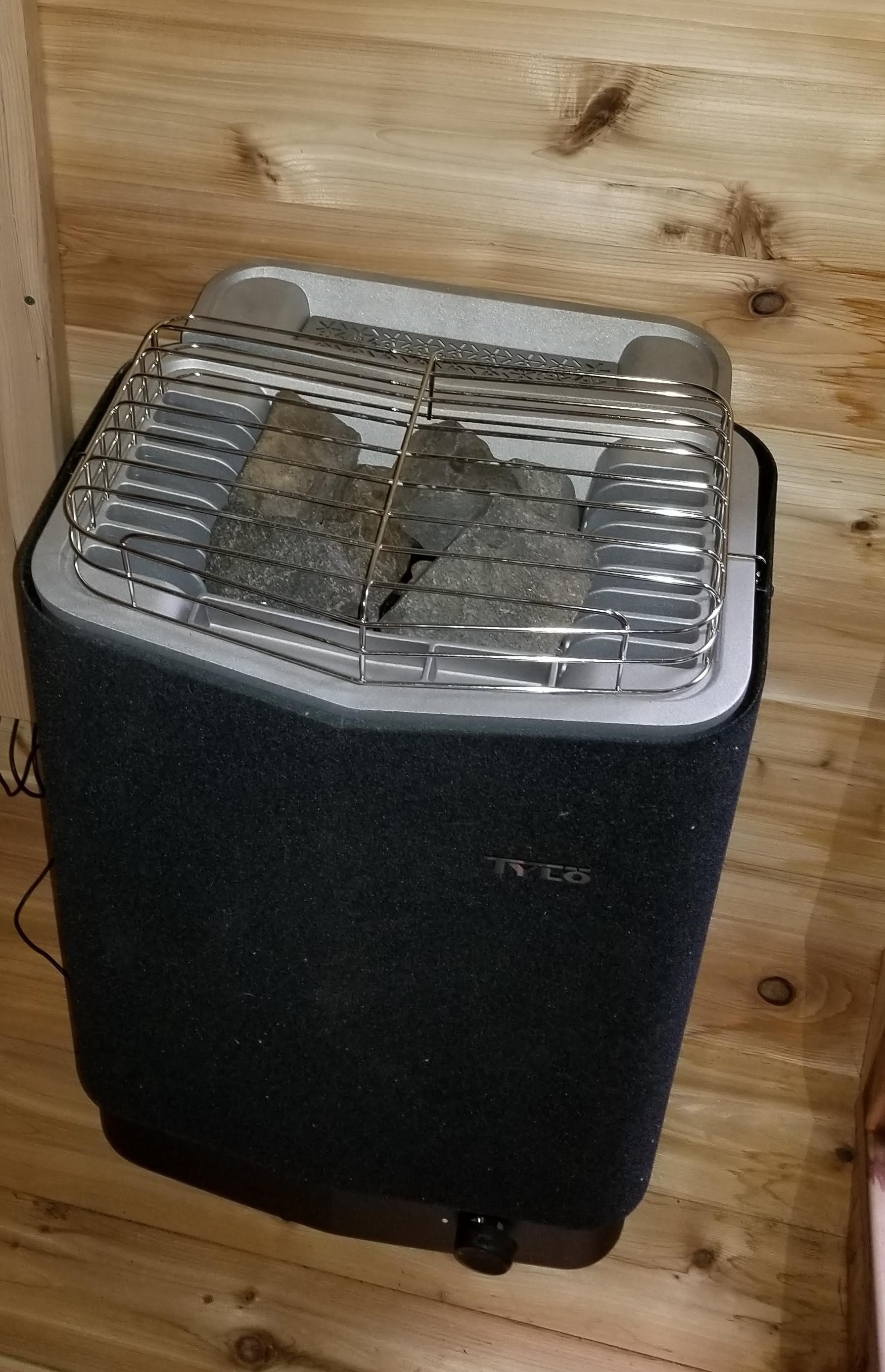 Many prospective sauna buyers are not aware of the many different types of sauna heaters. Each heater model is designed for different experiences and different kinds of saunas. As you consider the type of heater for your home sauna, it is important to know the differences between each model. Each model is designed for different purposes and comes with its own list of pros and cons. In this blog post, we have outlined everything you need to know about sauna heaters so you can get sauna benefits from the comfort of your own home.
Tylo Sense
The full range of Tylo Sense models includes triple-mantled construction for premium quality durability. They feature a Thermosafe shell covering that never gets hot and is safe to touch. A deep stainless-steel rock compartment with volcanic rocks efficiently evaporates water, a great feature for saunas without a floor drain. The five available Tylo Sense models include a range of features ranging from wireless access of controls from a smart device to a timer for heating cycles. Tylo Sense models are first in their class for energy consumption and are the most energy-efficient heater available on the market. The Tylo heaters also have a remarkable temperature range, allowing you to evenly heat your sauna to temperatures ranging from 104°F-194°F.
Sauna Craft
Sauna Craft models include both wall-mounted and floor-standing heaters. With a fast heat-up time, the Sauna Craft heaters are built to last through years of regular use. A built-in temperature cut-off and stainless-steel shell design provide maximum safety for sauna users. All Sauna Craft models can be used with either a mechanical or electronic control system depending on your preference. Most of the models additionally come with a 5-year residential warranty.
Saaku
Saaku Sauna heaters include premium built-in controls for easy use. A 9-hour delay start feature allows you to return home to a pre-warmed sauna after a long day at work. Unlike the Saaku, most heaters include exterior controls. The Saaku heater is therefore a great choice for outdoor saunas where you want to protect your heater controls from the elements. With a five-year warranty, these electric heaters are a great option for your outdoor sauna.
Wood-Burning Heaters
Wood-burning heaters are divided into two types: ones that include Firebrick and ones that do not. Ashtrays facilitate easy ash removal and heavy-gauge steel construction makes it easy to heat your sauna the traditional way: by burning wood. Firebrick models help protect the heater from the high temperatures of the sauna, extending the lifetime of your heater.
Overall, sauna heaters help to create a warm, relaxing environment that provides the many sauna benefits gained from regular sauna use. With a range of available electric and wood-burning heaters, you can select the system that works best for your preferences. Make sure to consider the controls, operating system, and electricity requirements of your heater. Whether you want a traditional wood-burning heater or a state-of-the-art electric heater you can operate remotely, SaunaFin has the heater for you. For more information on any of our heater models, contact the SaunaFin team today at 905-738-4017.