Why a Home Sauna Kit is the Ultimate Valentine 's Gift
Posted on 03 February 2020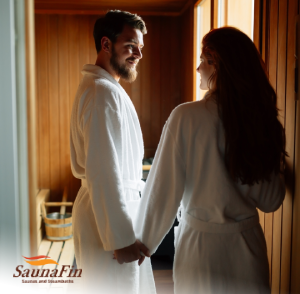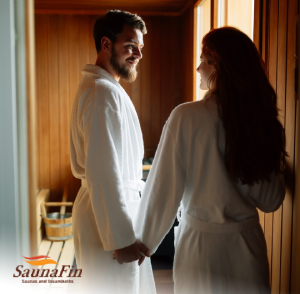 Valentine's Day is the most romantic time of the year, and that means it's time to find the perfect gift and date. Unfortunately, it's not always easy to find the perfect gift for that special someone in your life. Popular and trendy gifts often go out of style within a year, so how can you find a gift with a lasting impact? This Valentine's Day consider sharing the gift of a home sauna kit. Your loved one will be able to relax and unwind in their new home sauna, while enjoying all the benefits of regular sauna use. This is a great gift for anyone looking to ease muscle aches and pains, reduce their level of stress or simply enjoy a little relaxation from the comfort of their own home.
Home Sauna Kits are Great for DIY-ers
Does your loved one enjoy building things and working with their hands? A home sauna kit is a great opportunity for them to build their own sauna using the simple and easy-to-assemble instructions that come with the supplies. A fun activity that can be enjoyed by the whole family, turn it into a day of activities while you assemble (and use) your brand new at-home sauna. The easy-to-follow instructions make it a straightforward and fun process to build your new sauna.
Home Sauna Kits Benefit Everyone
A home sauna kit is truly the gift that keeps on giving. With your new at-home sauna, you'll be able to relax and unwind at your leisure. It can be shared with friends, neighbours, family members and any visitors who happen to stop by and are interested in a sauna experience. This is a fantastic addition to any home or cottage, whether indoors or outdoors, to be enjoyed by family and friends all year long.
Home Sauna Kits: A One-of-a-Kind Gift
Wintertime tends to keep people indoors, and spending less time engaging and socializing. An at-home sauna kit will help you to create a space to connect with your significant other and family members all year long. By bringing a spa-quality sauna experience into your home, you can focus on relaxing and reconnecting this holiday season.
An at-home sauna kit is a truly unique gift for you and your partner this Valentine's Day. Relax, unwind and create memories in your new indoor or outdoor sauna. At SaunaFin, we provide sauna kits to make the process smooth and simple. Easily assemble your new sauna in a day and begin enjoying the benefits immediately. This holiday season give a gift your whole family will enjoy for years to come. SaunaFin provides a wide range of models to fit every home and budget. For more information, contact us at 905-738-4017. There is no better time than now to share the gift of a sauna with your loved ones.