How To Enjoy Your New Sauna
Posted on 14 September 2020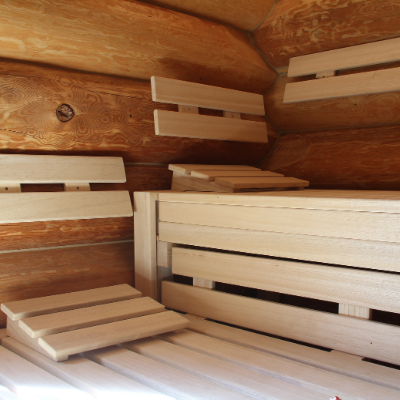 Saunas are gaining in popularity as homeowners are discovering the joys of accessing spa quality treatments from the comfort of their own home. With the increased availability of sauna kits and outdoor sauna kits, it is easier than ever to build a brand-new home sauna. Once you have bought and installed your new sauna, you might wonder how to make the most of your new oasis. In this blog post, we have helped outline a guide for enjoying your new home sauna.
Stay Hydrated
Whenever you use a sauna, whether it is at a spa, gym, or in your home, it is important to stay hydrated. The intense heat of a sauna makes it extra important to hydrate, especially if you combine your sauna sessions with your workouts. We recommend drinking water before, during, and after using your home sauna. You might even consider drinking a rehydration beverage or sports drink to help aid in your hydration. No matter what you choose to drink, make sure you pay attention to hydration whenever using your home sauna.
Heat Up and Unwind
With a home sauna, you can truly customize the space to your own personal preferences. Depending on the type of heater in your home sauna, you will be able to adjust the temperature to be hotter or cooler based on your preferences. Then, if you have tiered seating, you can choose to sit on the upper or lower benches to get a warmer or cooler experience, respectively. No matter how hot you like your sauna, you will be able to relax and unwind from the comfort of your new home sauna.
Enjoy The Benefits Of Steam
Generating steam is an essential part of any traditional sauna experience. To generate steam in your home sauna, simply toss some water onto the sauna rocks. This will release steam into the sauna to cleanse the skin, clear the respiratory system, and add humidity to the already warm and relaxing environment.
Don't Forget to Cool Down
Many sauna users choose to break up their sessions with cold showers or swims. Usually this involves a 10 to 30-minute session followed by a quick dip in a pool, lake, or shower. The process is then repeated 2 to 3 times. It is also always a good idea to shower before you use your sauna, to remove any dirt or sweat that could stain the benches or backrests.
Enjoy Your New Sauna from SaunaFin
At SaunaFin, we sell a variety of sauna kits and outdoor sauna kits to suit any home or backyard. Our prefabricated sauna kits and sauna material kits conveniently package all the materials you will need to build a custom home sauna. Once your new sauna is installed, you will be able to enjoy all the benefits of regular sauna use from the comfort of your own home. For more information on any of our sauna kits or to get started customizing your own sauna material kit, contact the SaunaFin team today 905-738-4017.