Steam Showers Create A Spa Experience At Home
Posted on 08 October 2021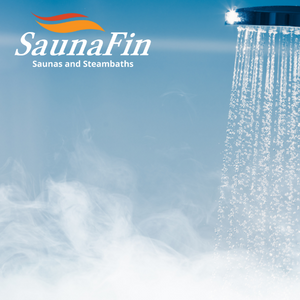 Steam showers create a spa-like experience in your own bathroom. They are the perfect addition to any home where you want to relax after a long day. Steamist steam showers provide a much greater level of satisfaction and relaxation than a regular shower does. Not only will you feel pampered and refreshed after every steam session, but you'll start to notice countless other benefits, too.
Advantages of Steam Showers In Canada
Whether you're looking to improve your health, lose weight, or just enjoy the benefits of increased relaxation, steam showers in Canada have countless benefits. Long steam sessions have been shown to have several positive effects on the body, including reducing pain and stiffness in muscles, improving circulation and providing relief from muscle soreness. Due to the fact that a steam shower produces a greater degree of heat than a sauna, it can also be used to help soothe joint pain, soothe skin rashes and treat skin conditions.
In addition to being an excellent way to relax and relieve stress, a home steam shower can be incredibly beneficial step to add to your routine. Certain studies have found that regular use of a steam shower helps lower blood pressure and improve blood circulation throughout the body.
Steam Shower Installation
The process of installing a steam shower in your home starts with planning.
Before a sauna or a steam shower in Canada can be installed, a professional must first measure the room and draw up a plan. This plan will need to include a steam generator, which is a large piece of equipment capable of producing steam, and a space for floor drains.
Most steam showers can be installed in an existing steam room or bathtub area. The next step is to choose the design of the steam shower. This is important because it also includes choosing the accessories that will be used in the steam shower. Most steam showers come with accessories that include benches, showerheads, and hand showers.
What To Look For
When purchasing a steam shower generator, you'll want to make sure it has these 3 core features:
1. Flexibility for Delivery Speed
When buying a steam shower generator, it's important to remember that delivery can occur anywhere from 3-6 weeks after the order has been placed. It's important to select a company that has great flexibility with delivery speed.
2. The option for Wireless or Remote Control
A remote control allows the user to quickly and easily control their steam shower generator from any part of the room. With wireless control, the user can control the generator from across the other side of the room. Remote and wireless controls can be added as an additional feature at an additional cost to your generator.
3. Auto-Flush System
An auto flush system eliminates the need to manually drain and clean out the generator after every use.
Who We Are
SaunaFin was born from a passion for saunas and the desire to bring the experience of a traditional Finnish sauna to homes across North America. Since our inception, we have been helping homeowners just like you bring the joys of a traditional sauna to their home - by providing a wide range of products and industry-leading customer service.
If you've tried a steam shower at a health club, you know how relaxing and blissful they can be. Now imagine having your own steam shower at home. You can enjoy these same simple pleasures by buying a steam shower from SaunaFin. Contact our staff to learn more about purchasing a Steamist Steam Shower today.