Building a Sauna from scratch?
GET A CUSTOMIZED MATERIAL KIT QUOTE?
Call Us Today!
1-800-387-7029
or local: 905-738-4017
We accept: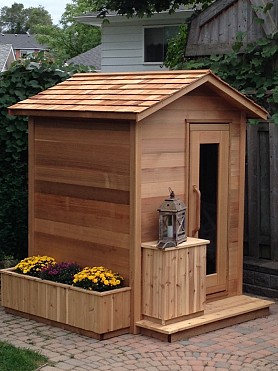 4x6 Outdoor Log Cabin
---
---
starting at:
$5550.00
customize
Customize your 4x6 Outdoor Log Cabin
Heaters
Sauna Layouts
Sauna Accessories
Outdoor Cabin

Outdoor Cabin Layout-4x6

Pre-Fab Heater Selection

Assembly & Video (OC)
Outdoor Cabin
Outdoor cabin saunas are constructed of 2x6 tongue and groove cedar "logs" with notch corners and threaded rod system for secure assembly
Available in Clear Western Red Cedar - Lined Horizontally
Assembles in one day
Clear Red Cedar Benches are pre-assembled
The standard heater is the Saaku Sauna CP model with a control built into the front base of the heater (Heater options available)
Perfect fit
Sauna Door with a full-length single pane tempered window (15" x 60")
Full Cedar floor
Window options available
Peaked cedar shake roof, peak height 102"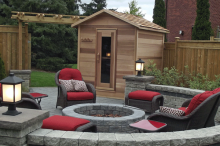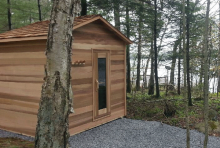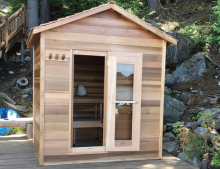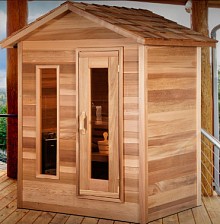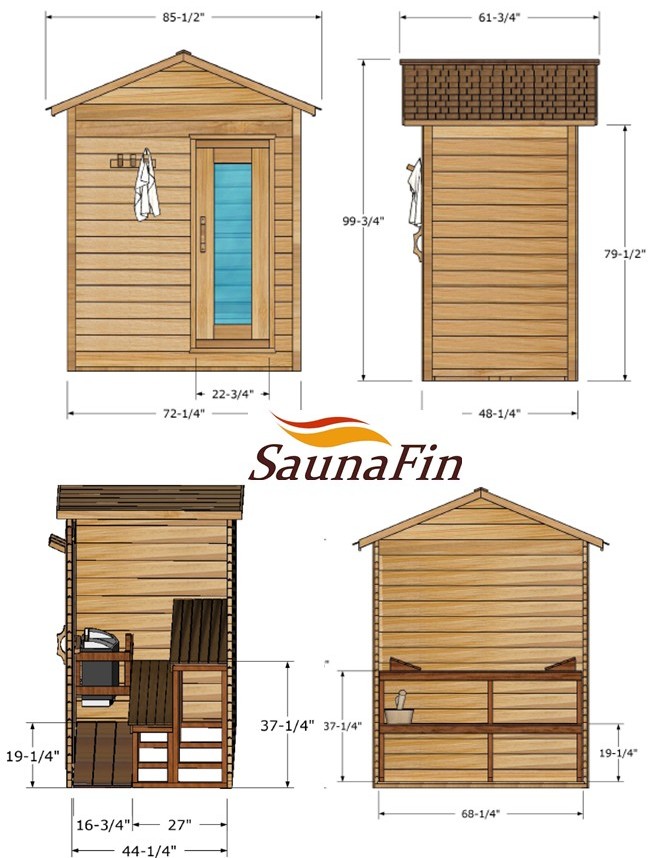 Selecting your Pre-Fab Sauna Heater (Wiring Considerations)
In general, heaters with built in controls are simpler to install in pre-fab saunas. This is because the supply wire goes directly to the heater. You do not have to route the wire to a separate control.
As a result the Saaku Sauna CP and Tylo Sense Sport are the obvious choices.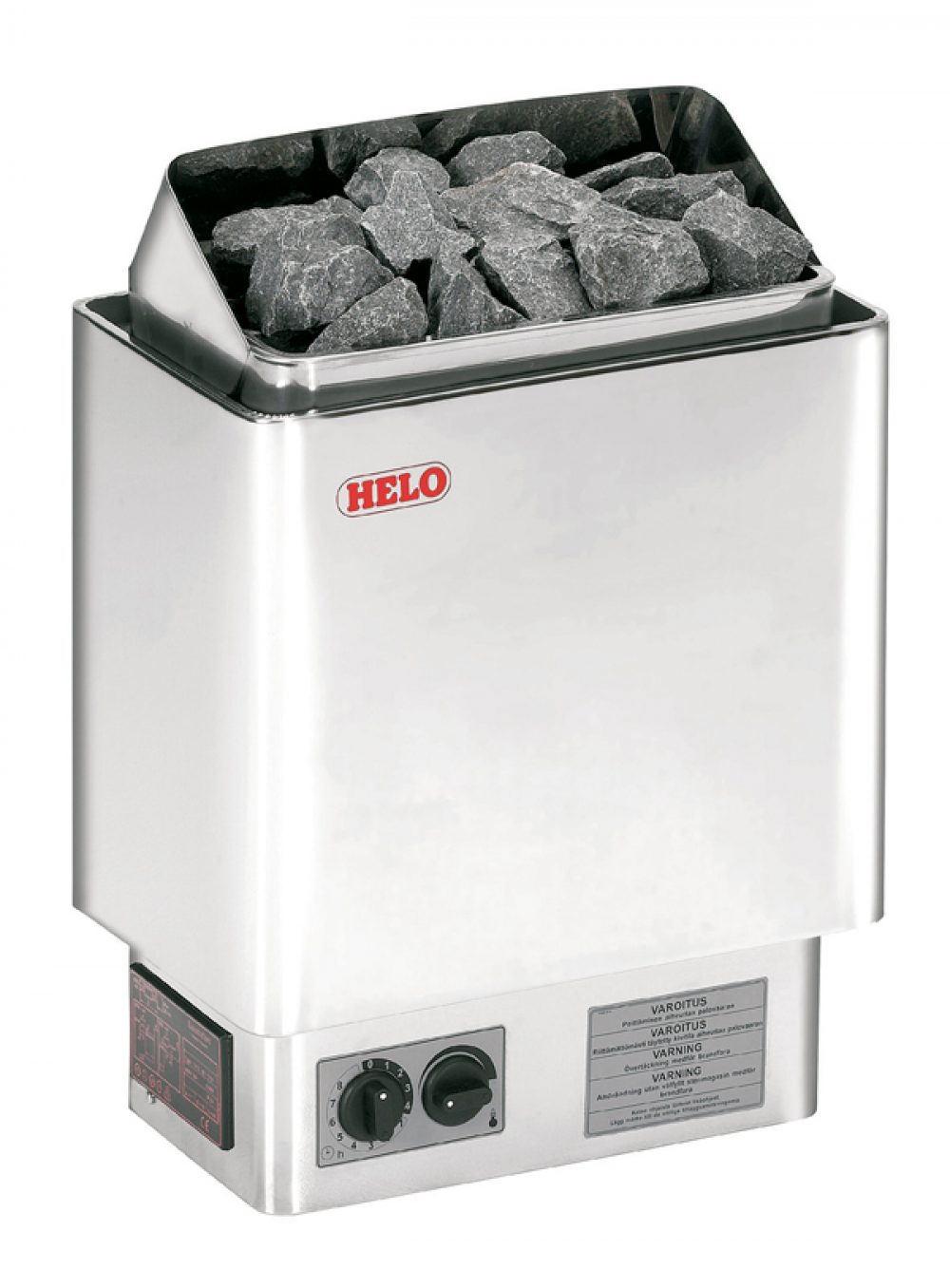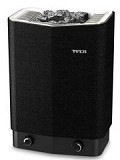 Having said that, you are not limited to a built-in control models.
Some prefer outside controls or the extra features available like remote on/off switch or WiFi.
When opting for an external control model heater with a pre-fab indoor or outdoor sauna, we include extra trim to conceal the wire.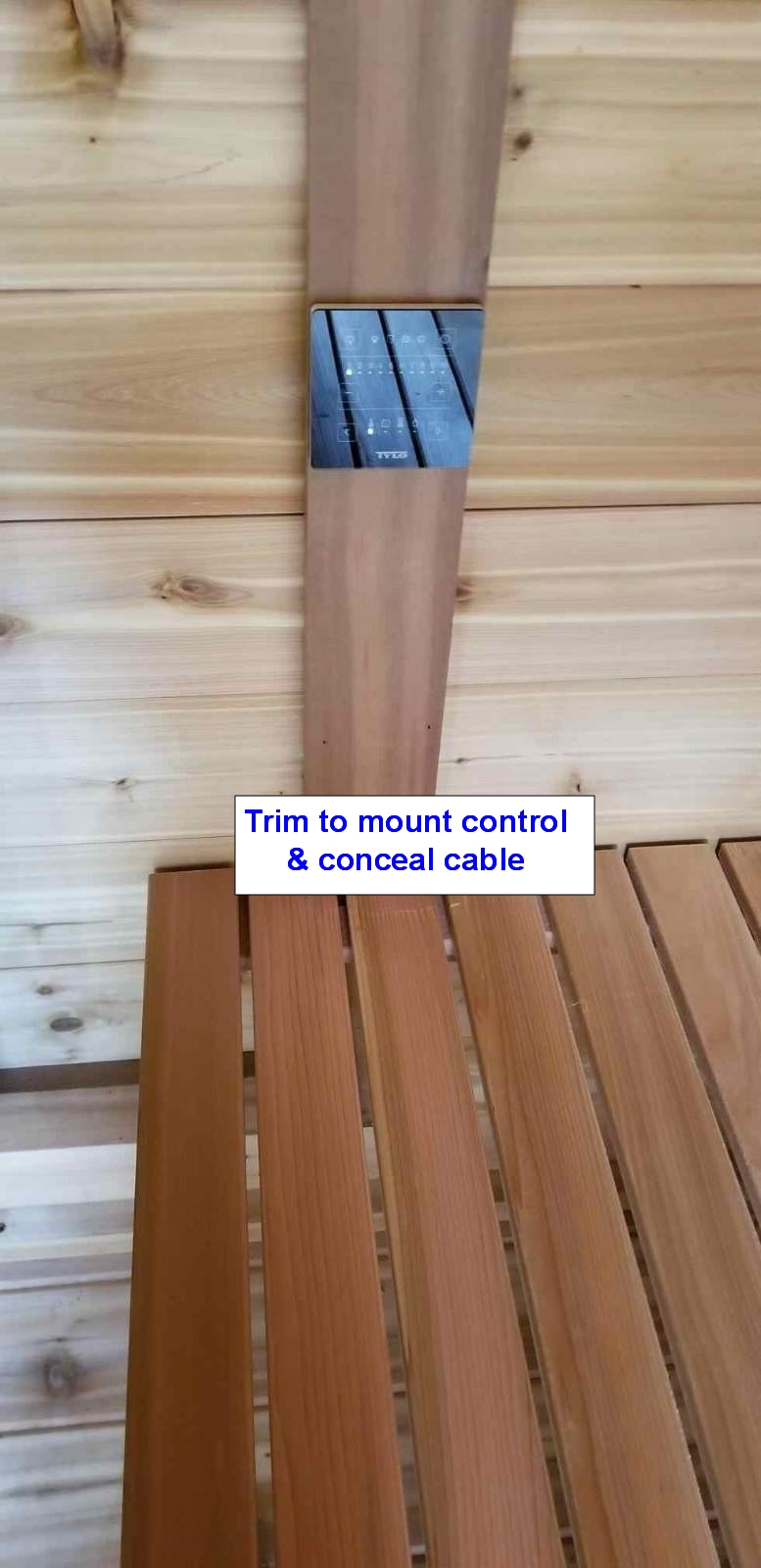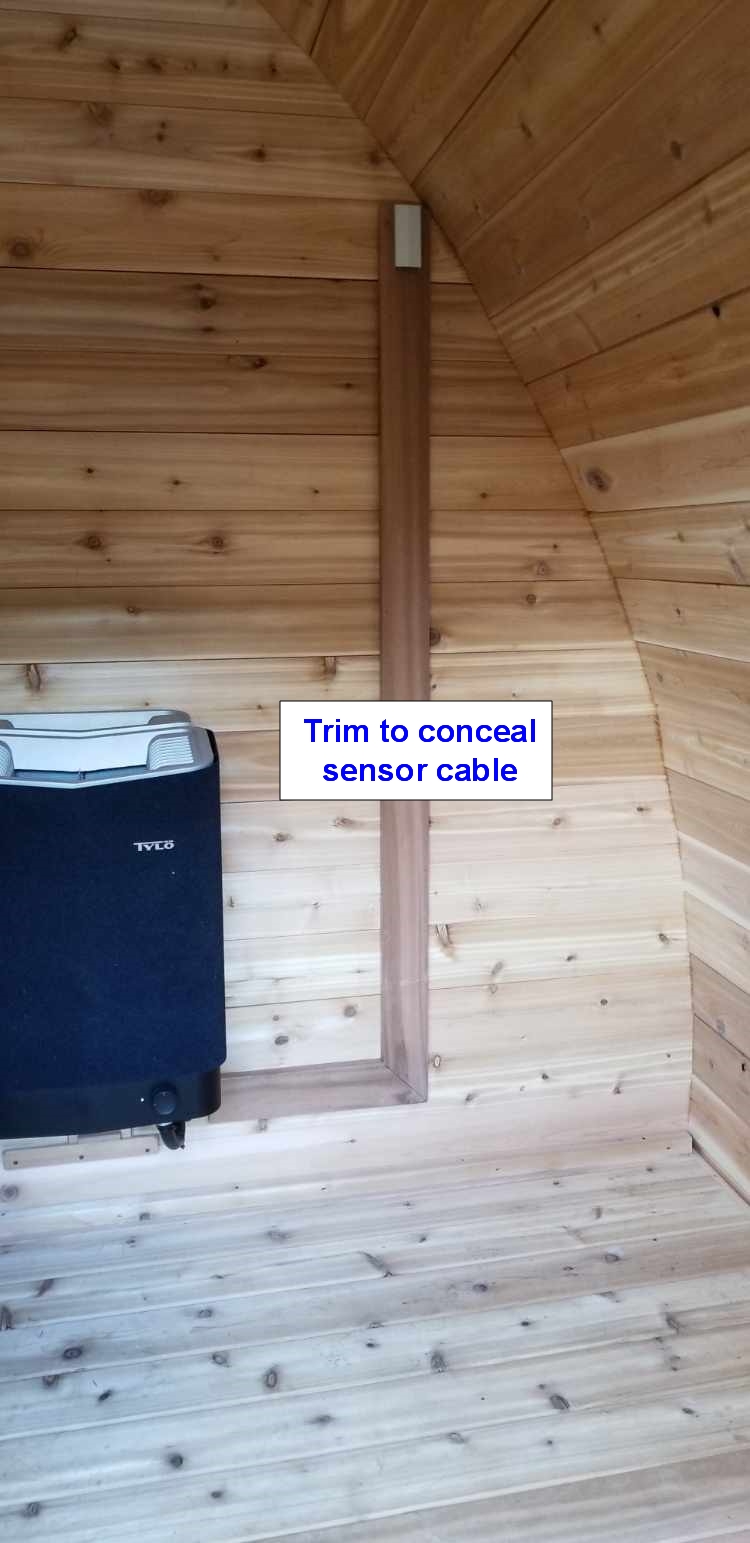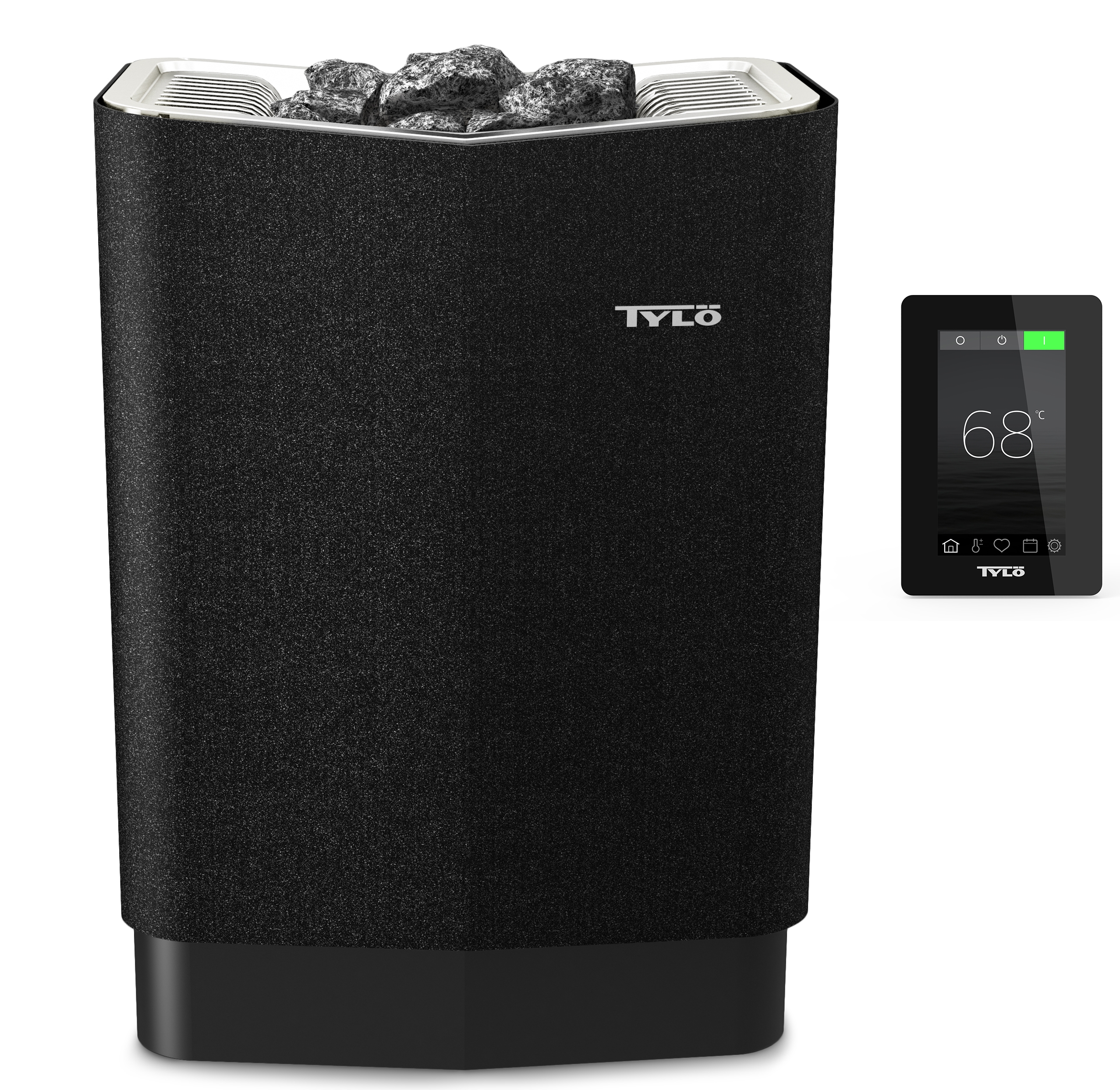 Many of our outdoor pre-fab saunas are also available with wood burning saunas heater.
The outside feed wood stove is manufactured specially for our saunas.
You may aslo select the inside feed Harvia M3 with glass door to view the fire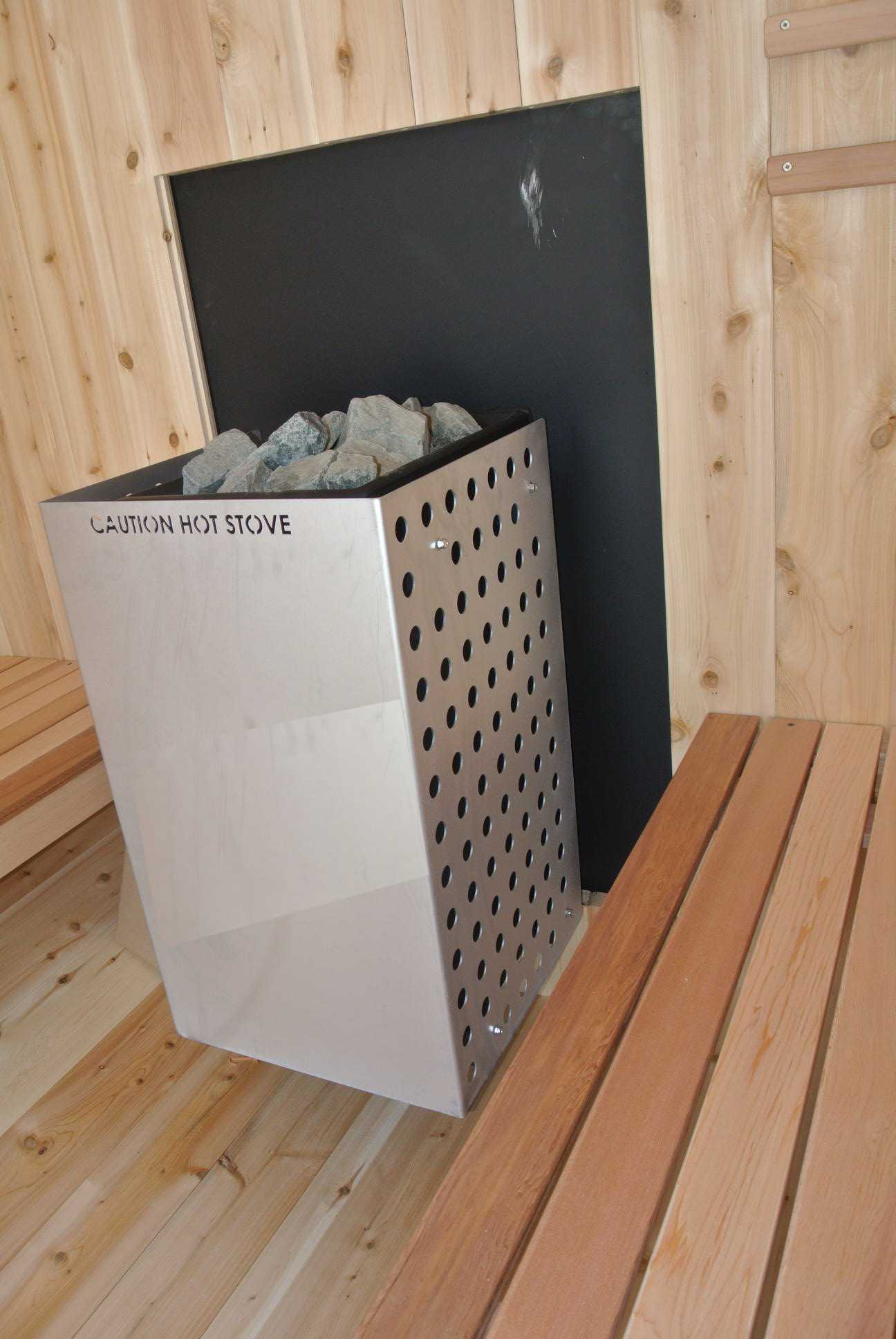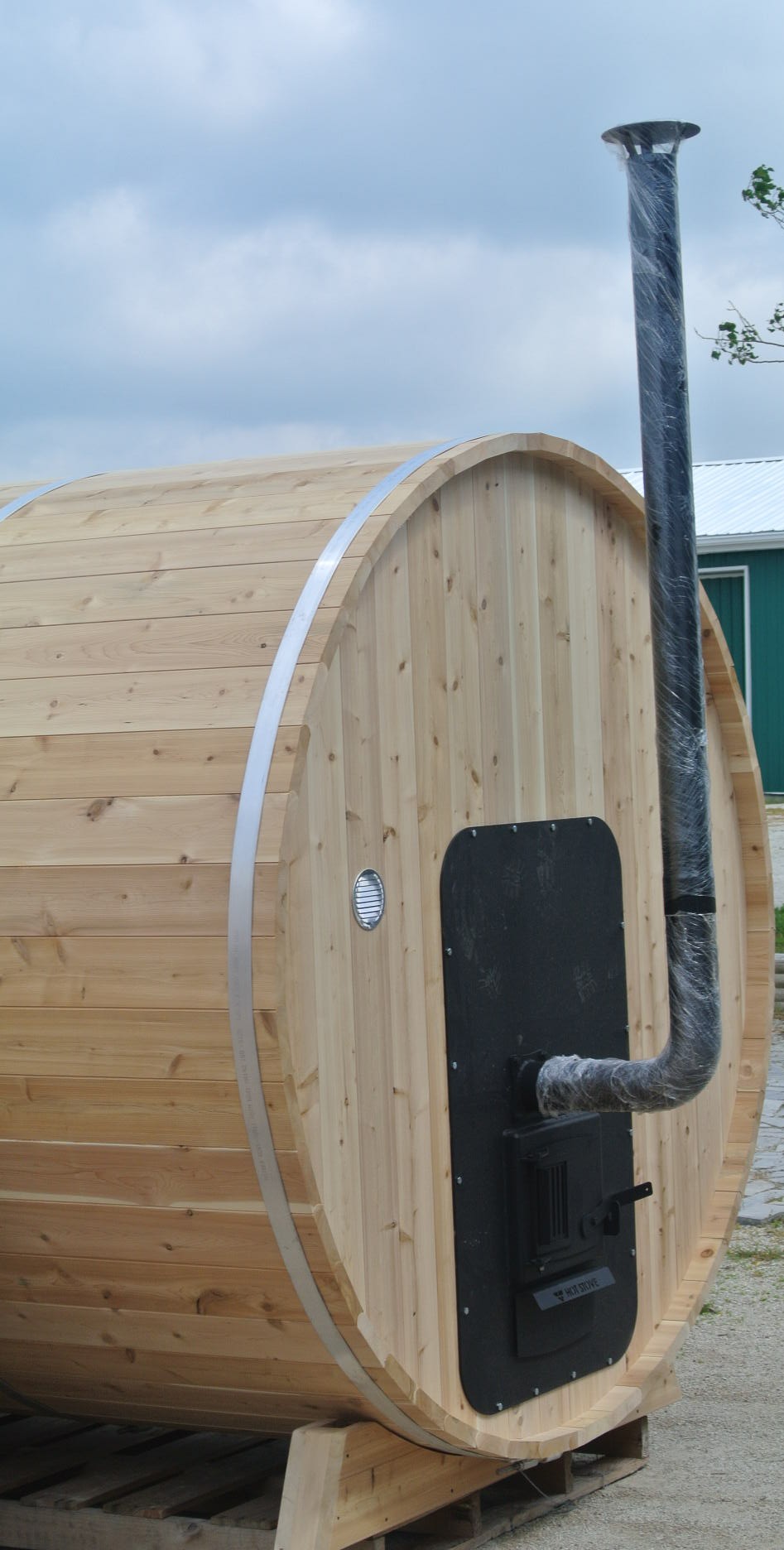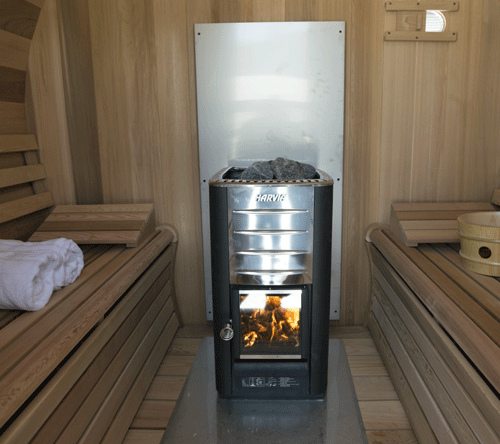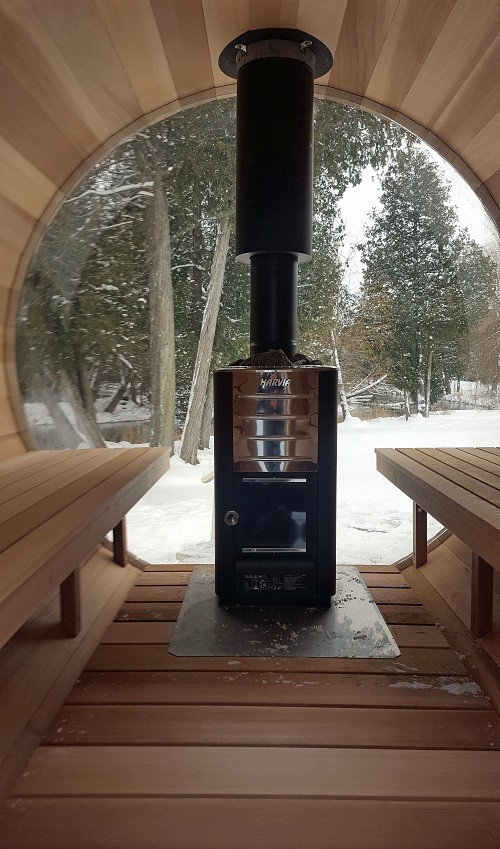 Outdoor Cabin Assembly Instruction Manual: Click Here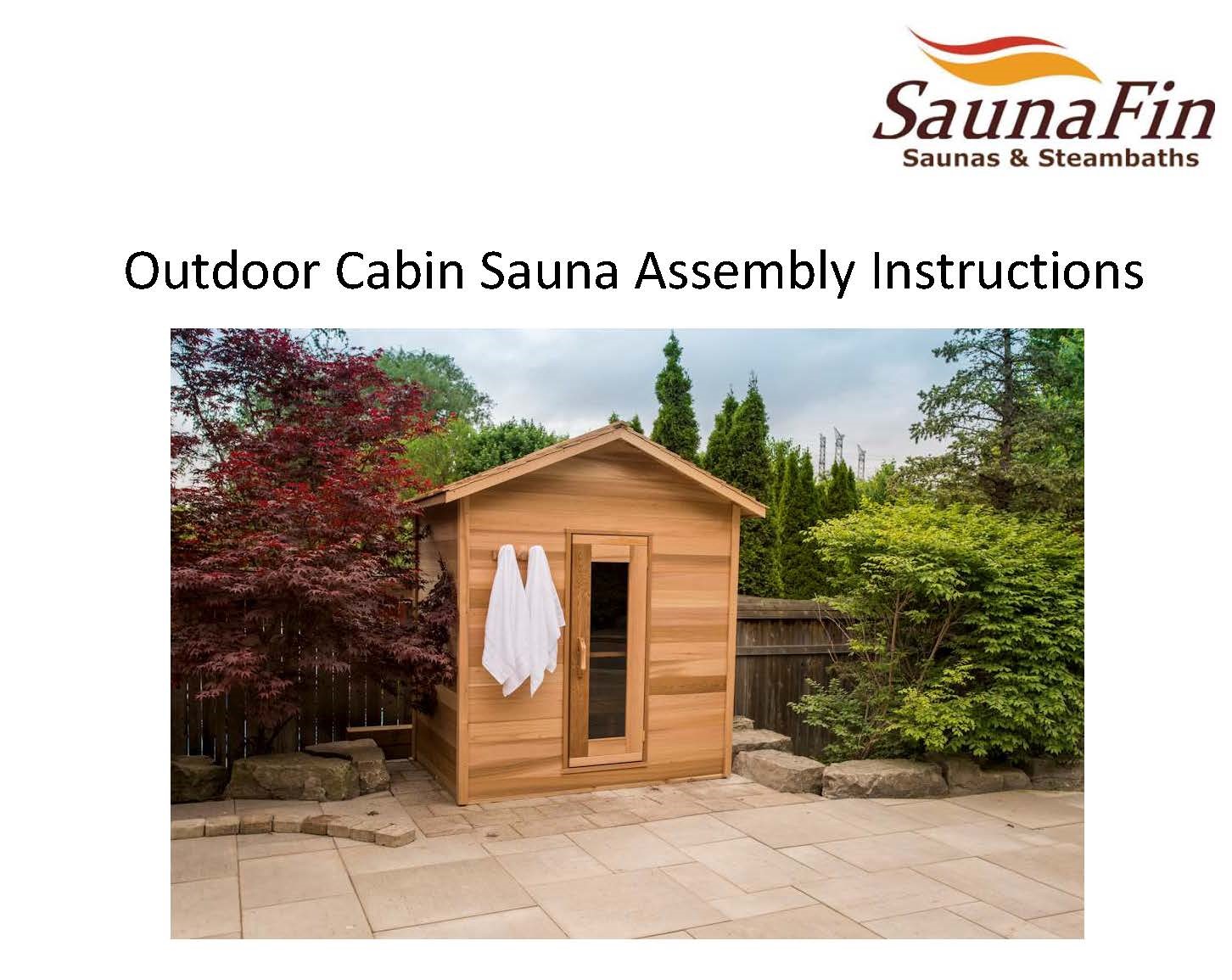 See below Assembly Video