5 Common Questions When Buying A Dundalk Leisure Craft Home Sauna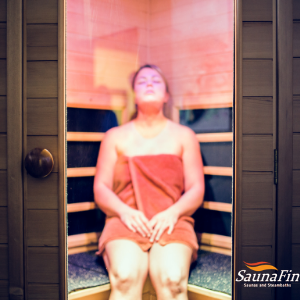 Dundalk Leisure Craft sells a wide range of home saunas to suit every home and cottage backyard. From traditional outdoor barrel saunas to ultra-modern designs, Dundalk LeisureCraft saunas represent the highest quality cedar products. So, how do you know which sauna is right for you?
What Size Home Sauna Do I Get?
Two essential considerations will help you determine the size of the home sauna you need. For most homeowners, the size of the sauna they purchase comes down to their budget and their backyard size. Dundalk LeisureCraft saunas come in a range of sizes to suit almost any budget or backyard, including everything from intimate spaces to large outdoor saunas that can seat upwards of 10 people! Before choosing your sauna, consider where you want it to go in your backyard and how much space you are willing to use. From there, develop a budget and browse available models through the Dundalk LeisureCraft website.
What Type of Sauna Heater Should I Get?
There are pros and cons to all the heater models available for home saunas. The most common heater types are either electrical or wood-burning, and both can maintain a hot, robust heat in your sauna. Electrical heaters often heat-up faster and can be operated remotely, whereas wood-burning stoves provide a Scandinavian sauna's traditional scent and warmth. Although wood-burning stoves require wood to operate and need proper ventilation, they won't use electricity, helping to reduce your hydro bill.
Do I Need a Change Room for My Sauna?
Adding a changeroom to home saunas is entirely optional. Although not a necessary addition, many homeowners choose to integrate a changeroom into their home sauna design, especially if they plan to use the space during the winter. A change room can be handy if your sauna is going to be built poolside, letting bathers change between pool and sauna sessions.
Should I Upgrade to a Lounge or Signature Sauna Seating?
Although not a requirement, upgrading to premium seating for home saunas can provide a touch of additional luxury to your sauna sessions. Comfort seating can help you further relax and unwind in your sauna and provide different seating options depending on your and your family's needs.
What Kind of Door Should I Choose?
Dundalk LeisureCraft saunas can be fully customized to include the design and features of your choice. This includes selecting the door you want for your new home sauna. Many homeowners opt for a full-glass door to allow natural light to enter the sauna. Others prefer an all-wood sauna to complement the all-wood exterior of the sauna. The choice is up to you!
Dundalk LeisureCraft saunas are premium SaunaFin products that are built with high-quality Canadian Western red cedar. All our models are easy to assemble as prefabricated sauna material kits that include detailed instructions. In as little as one day, you can enjoy a custom home sauna with the help of the Saunafin team. Learn more about cedar home saunas and prefabricated kits by contacting SaunaFin at 905-738-4017.