How Music Enhances Your Home Sauna Experience
Posted on 26 December 2022
Home saunas are great for a boost in the morning or relaxing and unwitting at night. But did you know that there are other factors you can incorporate into your sauna usage to amplify your experience? Research indicates that combining your home sauna with soulful music therapy can truly rejuvenate your body, mind, and spirit. Add another dimension to your barrel sauna escape into well-being & health with some soothing music. Read on to discover how music can enhance your everyday home sauna experience.
Elevate Your Sauna Wellness Quotient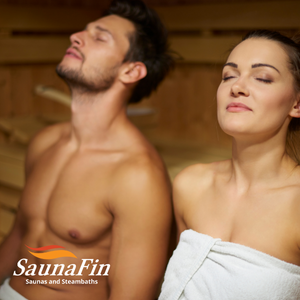 Imagine the powerful wellness benefits of both sauna and sound therapy! Turn your barrel sauna session into a therapeutic spa session with the gentle caress of meditative, mindful music. Listening to the refreshing nature sounds of gentle rain, waterfalls, or the soothing sounds of a singing bowl can genuinely transform your sauna bath into a meditative experience. Music is known to heal the soul and is a proven mood booster. Enjoy a deeper state of tranquillity and relaxation with the healing touch of music. Try guided meditation in the sauna or listen to ambient sauna music for a potent restorative session. Lastly, choose a moisture- and heat-resistant system, or better yet, Bluetooth-compatible for seamless, high-quality sound.
Choose Music to Match Your Mood
Music is a terrific uplifter and stress buster. Choose the music in your barrel sauna session to match your moods. Gentle, calming music can be unwinding & relaxing, while a peppy, upbeat number can energize and enthuse your spirits. Thanks to music streaming apps like Spotify, Soundcloud, and Rhapsody, you can select and enjoy your favourite musical therapy from the cozy comfort of a home sauna.
From soothing nature sounds & white noise to Beethoven and Vivaldi or the rhythm of jazz & techno lounge—you can create the dream playlist to suit your vibe.
Enlist Some Musical Motivation
Music is a simple and easy way to maximize your home sauna experience. Take advantage of the advances in sauna technology and use music to melt away the stress and anxiety of routine life. State-of-the-art music systems with curated music can be the motivator to use your home sauna regularly. With innovative accessories and an eclectic playlist, your musical sauna bath may be just the motivation you need to get on with your sauna therapy journey. Whether you like it tranquil or upbeat, adding music to your barrel sauna bath can be the X-factor in your wellness regime!
Total Body Wellness with Homes Saunas from SaunaFin
Embark on a musical sauna journey to harness the therapeutic and wellness benefits of both sound & sauna therapy! Listening to music while you sauna can significantly enhance your well-being and help you stay on top of your fitness goals. Integrate the power of premium sound systems in your sauna or steam bath for multiple health benefits. Enjoy the unparalleled sensation of a luxurious sauna session with the soothing strains of your favourite number in the background. Pure Bliss! Have a look at SaunaFin's stunning range of home saunas to find the perfect sauna-spa indulgence for your home! As Canada's largest retailer of top-of-the-line home saunas and one of North America's largest, we pride ourselves on our craftsmanship and commitment to valued customers.
Connect with us online or walk into our extensive showroom to bring the wonder of sauna and music therapy to your wellness routine!