Mistakes To Avoid When Building Your Pure Cube Sauna
Posted on 27 September 2021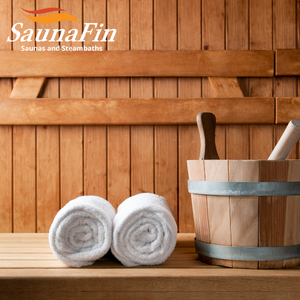 Building your home sauna is an exciting and highly individualized experience. Add value to your home aesthetically and by choosing the proper sauna for you. At SaunaFin, we are experts in the domain of sauna usage and cannot wait for you to contact us. Whether you have questions about saunas or how they could benefit you, we are ready with answers.
At SaunaFin, we have worked hard to create sauna kits in Canada that can be customized to meet your needs. While all of our home sauna kits include detailed instructions, you can still run into issues when constructing one of our indoor pure cube saunas or outdoor pure cube saunas. That is why we have created this handy article outlining the common mistakes to avoid when building your outdoor or indoor pure cube sauna.
Choose the Right Type of Pure Cube Sauna
Getting the correct type of sauna for you is our top priority. We know all about the types of saunas-- infrared, electric, and wood-burning-- and are ready to help you decide which is best for your family. You may want to build your sauna from scratch to save money or choose a pre-fabricated sauna to save time. The prices of lumber have gone up during Covid, so if you already have lumber, you may want to build your sauna. You might need some outside help from people like plumbers, builders, or insulation specialists.
Research each type of sauna carefully so you can make the best choice for you and your family. Feel free to contact our experts to help you decide.
Get the Right Size
A few things to consider in regards to size:
How many people will be using the sauna at once? Do you plan on inviting guests over?
Will it go in your home or your yard?
Different types of saunas have various size constraints.
Put the Light on a Separate Circuit
The light from your sauna should be on a separate circuit in your home. Usually around 110 volts, you want to avoid tripping the circuit by overloading it. Consider getting a light dimmer. It both adds to the ambience of your sauna and saves some electricity (which in turn saves you money!).
Hire a Professional if Needed (Proper Ventilation and Heater Set-Up)
It is essential to hire a certified electrician when installing an electric sauna. Unless you are a certified electrician yourself, you are not going to want to fiddle with the electrical wiring in your home. Costly and dangerous mistakes are made where professionals are not involved. Do not try to cut costs in this area. Remember that architects, builders, electricians, etc., all need to be paid, so include this in your sauna-starter price.
Conclusion
There are four main components to consider when you are getting a new sauna:
The right type of sauna for you
The right size of sauna for your space
Lighting
Hiring professionals
Contact SaunaFin today to get a better idea of which sauna might be best for you. Start enjoying the benefits of a pure cube sauna in Canada today!