Choosing the Right Sauna Heater, Is Wood Burning Right For You?
Posted on 15 February 2021
There are lots of important considerations when it comes to purchasing a sauna for your home or cottage. With sauna material kits, you will be able to choose if you want your sauna to be indoors or outdoors, the size of the sauna you need to seat your entire family and the design of the sauna that best fits with your home or cottage. Sauna heaters are also available as both electric and wood-burning models. So how do you know if wood-burning heaters are right for you? We have outlined some of the reasons to choose a wood-burning heater in this article.
Wood-Fired Sauna Experience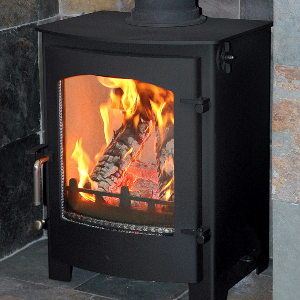 Wood-burning heaters were traditionally used in Scandinavian saunas. Some sauna users swear by the unique scent and ambiance created by a wood-burning fire. For an authentic and nostalgic experience, nothing compares to a wood-burning heater in a home sauna. There is truly no alternative to the natural scent of a wood-burning fire and a stack of firewood while you relax and unwind in your home sauna. For proper ventilation, wood-burning heaters are best used in outdoor saunas in homes and cottage backyards.
Decrease Costs
One of the best parts of wood-burning heaters is that they can substantially reduce your sauna's operating costs. A wood-burning heater relies on a wood supply and does not require the electricity you need for an electric sauna heater. Without requiring any electricity, your sauna will not need an electrician for the building process or maintenance. You can also build your sauna anywhere in your backyard without worrying about accessing an electrical hook-up. With a wood-burning heater, you can enjoy your sauna any time, even if the power goes out!
Use an Existing Wood Supply
If you already have access to a wood supply, a wood-burning heater may be the best option for your home sauna. Using a wood-burning heater is similar to using a wood-burning fireplace or fire pit. It will require a regular supply of dry wood to keep the interior warm and inviting. If you already maintain a supply of wood, you will be able to operate your sauna without the increased costs of electric sauna heaters.
A variety of sauna heaters are available for sauna material kits sold through SaunaFin. Wood-burning heaters are a popular choice for outdoor saunas in Canadian homes and cottages. With a wood-burning heater, you can decrease operating costs while enjoying the Scandinavian tradition's authentic sauna experience. All the sauna material kits available through SaunaFin can be built in as little as one day and are fully customizable to feature your sauna heater of choice. As the number one supplier of sauna kits in Canada, the SaunaFin team are experts when it comes to home saunas. If you are interested in purchasing a sauna material kit or want to learn more about wood-burning heaters, contact SaunaFin today at 905-738-4017.