Why Upgrade Your Sauna Heater
Posted on 10 December 2021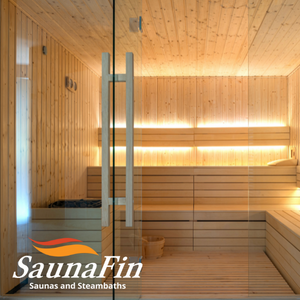 The sauna heater is the centrepiece of your sauna, which plays a vital role in your overall sauna experience. If your heater or sauna wood stove is not working correctly, it can be a considerable inconvenience. If nothing else, you'll be forced to use less efficient heating methods like space heaters or fireplaces. You can avoid this problem with regular maintenance and upgrades to the heater in your sauna. In fact, a new sauna will be able to heat up the sauna faster, besides being more energy-efficient than your old heater. If your sauna heater or traditional sauna wood-burning stove has seen better days, you may want to upgrade to a swankier and sturdier version. Here's why you should upgrade your sauna heater:
Top Reasons For Upgrading Your Sauna Heater
An upgraded heater will heat up faster: Your regular sauna heater can become less efficient over time and take longer to heat up. This not only affects your sauna experience but also consumes more energy, hiking up your utility bill. A new and efficient sauna heater will save both energy and time!
Living in areas with high elevation: The performance of a standard heater can be impaired by high elevation. If you live in a place with high elevation, experts recommend upgrading to a more powerful heater to elevate your sauna experience.
Living in a colder climate: Your heater's performance may be affected if you live in a region with freezing temperatures. A regular heater may not reach maximum temperature or heat properly. It is advisable to opt for a unit with a high heating capacity to truly enjoy the bliss of a healing sauna bath.
Looking For a Heater Upgrade?
Check out the stunning range of super-efficient heaters at SaunaFin!
Sauna Craft: Engineered for power and efficiency, the Sauna Craft heaters are 100% stainless steel and enjoy a lifetime residential warranty. These Canadian-made beauties enhance airflow and significantly reduce heat-up time.
Tylo: These premium Swedish heaters are an engineering marvel designed to provide an exceptional sauna experience. The unique 'thermoflux' outer shell never gets hot to touch, and the heating elements have divided output for low-cost operation. Initially all elements are on to quickly heat up the sauna and then they taper off with only one operating to maintain the temperature. SaunaFin offers three super stylish models: Tylo Sense Sport(entry-level), the Tylo Sense Plus with Pure or WiFi-enabled control system, and the uber-sophisticated Tylo Sense Combi model. Tylo Sense Combi has a separate reservoir for steaming. This allows for a traditional high heat, low humidity sauna or lower heat, high humidity sauna experience.
Saku: These exclusive heaters have a built-in control system for a delayed start, perfect for outdoor saunas. Exterior control devices in standard heaters can be damaged due to inclement weather conditions.
Wood Burning: Those looking for an authentic sauna experience can try our sauna wood stove for outdoor saunas with the proper safety and operational considerations. The sauna wood-burning stove heaters come in firebrick & non-firebrick options.
SaunaFin Has the Heater You Need!
Whether you're looking for a wall-mounted heater or a standing one, energy efficiency, delayed start features, or advanced controls, SaunaFin has a heater to match your style & vision! Get in touch with our expert team or visit our showroom for guided information on sauna heaters and sauna wood stoves.