How to Choose the Best Steam Control System for Your Steam Bath
Posted on 25 November 2022
Steam baths allow you to harness the benefits of steam for a luxury spa-like experience at home. If you're not yet ready to invest in a sauna or prefer something compact, a steam bath generator from SaunaFin is a perfect fit. Steamist steam generators can be installed quickly and efficiently into an existing shower system and include several customizations. From Bluetooth speakers to LED lighting—the possibilities are endless when it comes to steam baths! Here's how you can choose the best steam control system for your steam bath.
Identify Your Steam Goals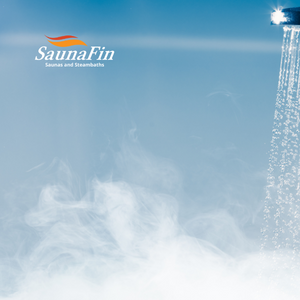 Identifying your goals will help you select the ideal steam control system. Why do you wish to purchase a steam control system? While health and fitness may be the top goal for some people, others may covet a Steamist steam bath for its incredible sensory spa features. Steam baths are profoundly therapeutic and aid in respiratory infections, easing congestion, lowering blood pressure, improving circulation, reducing stress, and boosting immunity & skin health. So if you wish to include steam therapy only for health benefits, a basic yet sturdy steam generator like Steamist ES Easy Steam will work well for you.
Classy Customizations
Modern steam bath generators offer a dazzling variety of functions and in-built extras that can be customized for you. So you need to decide the feature most appeals to you and choose a mix to bring your dream steam bath to life! The luxurious extras available in a steam bath are perfect for an uber-relaxing, total spa experience. Choose from SaunaFin's Steamist SMP generators to personalize your steam bath.
Other Considerations
Apart from steam goals and customizations, other factors like the size of your shower and layout will also affect your choice. You may want a more powerful steam bath generator that can cover large areas if you have a large shower area. If you're short on space, a smaller steam generator may be your best option.
ES Easy Steam
The Steamist ES Easy Steam generator available at SaunaFinis is perfect for homeowners looking for a quality steam bath at affordable prices. It is a no-frills, silent workhorse that delivers reliable steam without the extras. Ideal for those on a budget or looking for a steam shower for its fantastic health benefits. The American-made ES Easy steam is made of corrosion-resistant stainless steel components and is backed by a comprehensive ten-year warranty(one year on controls).
Steamist SMP Series
The SMP or SM Plus generator has incredible Total Sense Spa options for a sublime steam bath oasis. The compact design allows for convenient installation in a closet, vanity, or an insulated attic/basement. More importantly, it incorporates all of Steamist's Signature Spa options:
AromaSense: Infuses your steam bath with relaxing essential oils for the ultimate spa experience for soothing your body and soul.
AudioSense: Lets you immerse the senses in music to unwind, heal, and invigorate. Enjoy your musical favourites in your steam bath from your computer, tablet, iPod, smartphone, or Bluetooth music player.
ChromaSense: Turn on a colourful spectrum of lighting effects with ChromaSense. It brings all the benefits of chromatherapy with recessed lighting in six soothing colour effects.
Shower Sense: Enjoy steam control with three different showerheads(Shower balance valve and controls included; showerheads are not included.)
Build Your Dream Steam Shower with SaunaFin
If you're ready to build your dream steam shower, reach out to the pros at SaunaFin. With 50-plus years of sauna and steam shower expertise, we'll be happy to help you choose the perfect Steamist steam bath generator that aligns with your needs. We'll help you revel in the health, wellness, and luxury of a steam bath—in the comfort of your shower. Connect with us for unparalleled saunas and steam shower generators today!