What Kind of Heaters Do You Get in Your Sauna?
Posted on 11 December 2020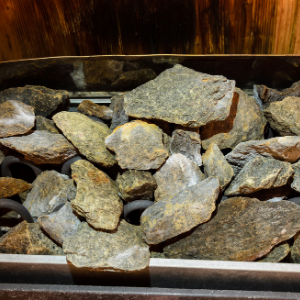 Across Canada and the US, homeowners are investing in indoor and outdoor home saunas to transform their everyday lives. Prefabricated kits are now available for cabin saunas to make it easier than ever to build a custom home sauna. When it comes to customizing your kit, many homeowners are not sure where, to begin with, different sauna heaters. In this blog post, we have outlined some of the most frequently asked questions about sauna heaters.
Do Particular Saunas Come With Specific Heaters?
Most prefabricated and sauna material kits offer the option to customize the included heater. However, depending on the desired size and style of the sauna, there may be a model that best suits the final design. Common sauna heaters include electric, wood burning, and infrared models. The most popular choices are usually electric or wood-burning heaters depending on the size, and location of the home sauna. Many people prefer wood burning heaters for outdoor saunas, where it is easy to ventilate smoke and heat. For indoor saunas, many homeowners choose an electric heater as it is easy to find a power outlet. At SaunaFin, you can speak to one of our expert staff members for assistance in selecting the best heater for your home sauna model.
Are Heaters Included?
Most prefabricated and sauna material kits include a sauna heater. However, depending on the style of kit and your desired heater, there may be additional costs if you upgrade the included model. Most companies that sell sauna kits will break down the final price for you to help you determine how much each component costs.
How To Know Which Heater To Choose?
When choosing a sauna heater, it is best to consider your sauna design and your personal preferences. Many homeowners prefer a wood-burning stove due to its traditional use in Scandinavian saunas. The smell of a wood-burning sauna also adds to the welcoming environment of cabin saunas. However, other homeowners prefer electric heaters because they do not require wood and can often be operated remotely. At the end of the day, the sauna heater you choose should reflect the type of environment you want to create in your home sauna.
Which Is The Best Kind Of Heater?
Every model of sauna heater has its own pros and cons. When browsing through sauna kits, consider each of the available heater models before selecting the one for your kit. You will want to consider how it is operated, the size of the heater, and the size of the sauna it is rated to heat. All these metrics will help you decide the best kind of heater for your new home sauna.
At SaunaFin, we sell a wide variety of prefabricated cabin saunas and sauna material kits to fit in any home or backyard. All our kits can be customized to feature your sauna heater of choice. Learn more about our sauna kits or custom home saunas by visiting us online.