Buying a Sauna in New York
Posted on 29 January 2020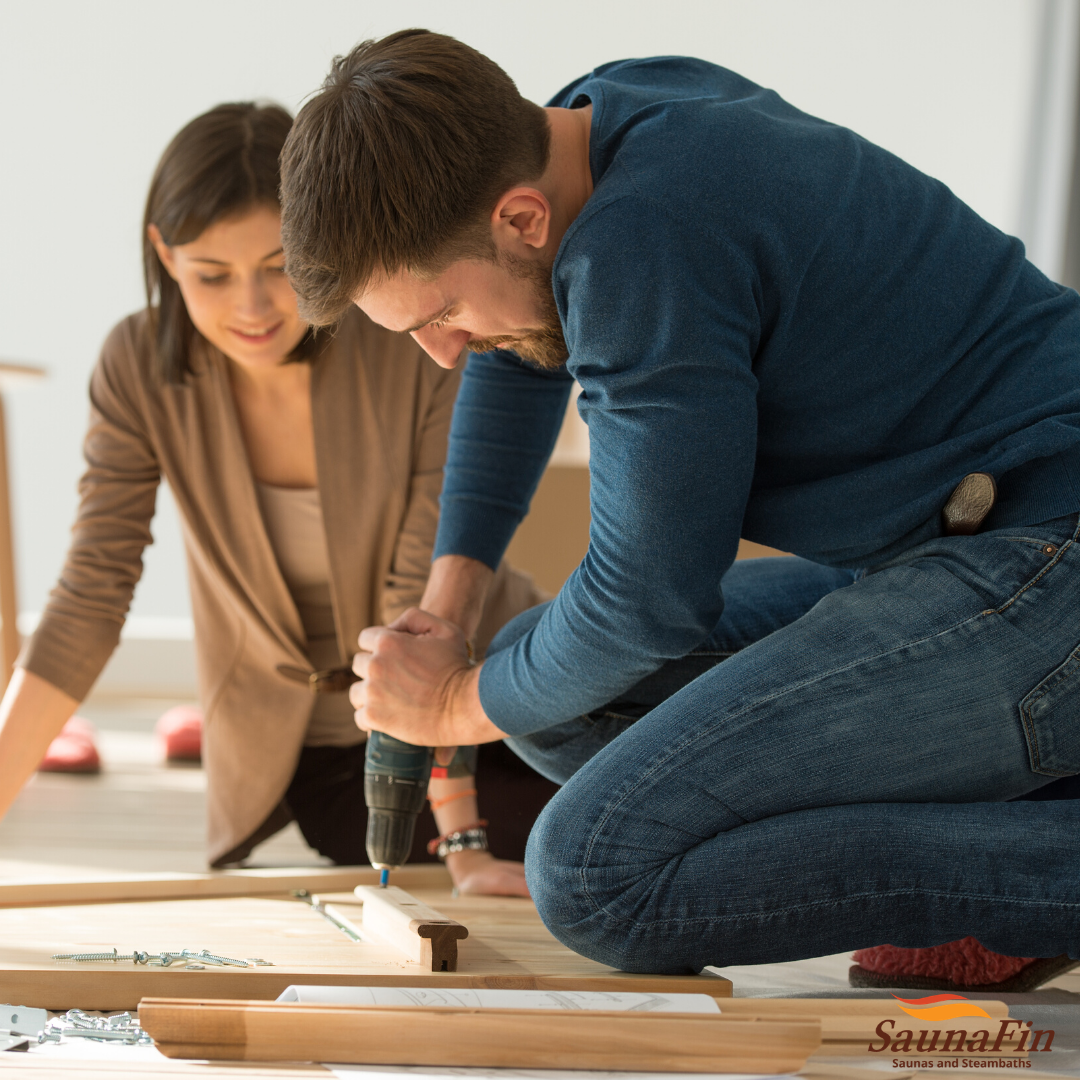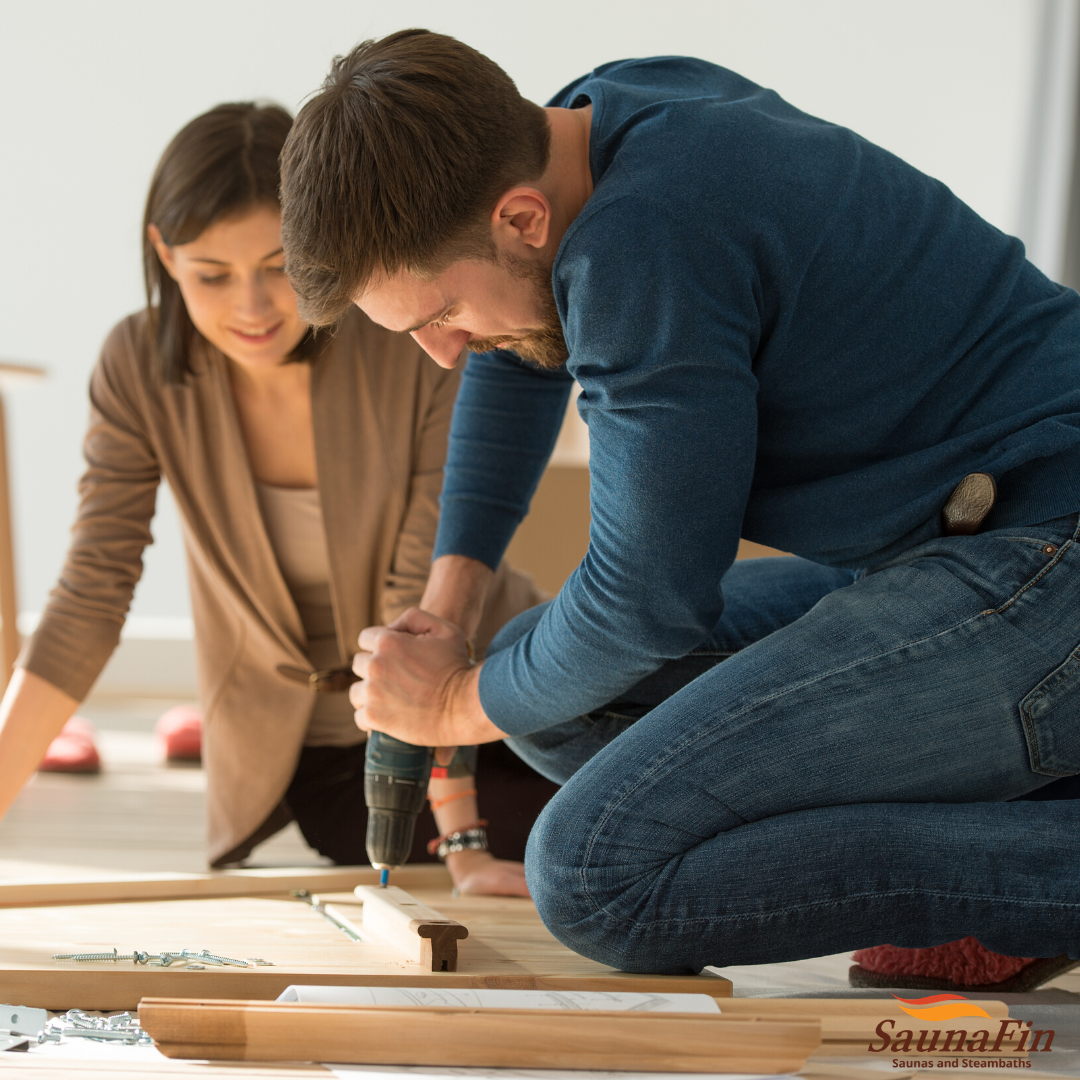 The city that never sleeps has a new favourite past time: relaxing and unwinding in your own personal in-home sauna. New York City is defined as a trendsetter; a city for everyone to discover experimental art, music, culture and cuisine. One trend that is gaining popularity in New York City is installing an indoor or outdoor sauna. Whether you are looking for a small sauna to add to the master bathroom of your apartment or a backyard sauna for your home or cottage, there are a variety of options to suit every budget and home. An at-home sauna provides an oasis to escape the hustle and bustle of city life on your own schedule. Whether it's after a long day at the office, the morning after a night out or after a tough session at the gym, your personal sauna will help you relax and re-centre yourself. In fact, a sauna is a great addition to any wellness routine. In this blog post, we'll address some of these benefits as well as popular styles available for installation in New York.
Indoor and Outdoor Saunas, New York, USA
Currently, at-home sauna PreFab kits are available in a wide-variety of designs and sizes. The great news for New York City homeowners is that both indoor and outdoor options exist to fit almost any space or budget. So, whether you are looking to add a sauna to your downtown condo or to the backyard of your upstate cottage, you can easily find a size and style to suit both locations. At SaunaFin, both saunas and sauna kits are available for purchase that are easy to build and made of Canadian Western red cedar. The final product is a long-lasting, high quality sauna that you can enjoy for years to come. A few of the most popular options are listed below.
Cabin Prefab (Indoor) Sauna
Perfect for your master bedroom or home gym, these easy-to-assemble PreFab kits come in 8 available sizes. The entire sauna can be assembled in 2-3 hours and prices start at just under $5000. This is a great option for any first-time sauna owner or anyone looking for an effortless indoor sauna to add to their wellness routine.
Cabin (Outdoor) Sauna
Similar to the indoor sauna, the outdoor cabin sauna features a classic cabin design in 7 sizes. These beautiful saunas make a great addition to small and large backyards alike and make it easy to relax and unwind in your own home any time of day. With a peak height of 8 feet, these spacious cabin saunas provide a luxurious oasis for just over $5000.
Barrel Sauna
The barrel sauna features a traditional Scandinavian design that adds a stunning piece of architecture to your New York City home or upstate New York cottage. Available in Clear or Knotty cedar, choose from 12 possible sizes that seat anywhere from 4-10 individuals on both inner benches and outdoor cooling benches. The beautiful barrel saunas are also available in a panoramic model that features and acrylic bubble back. This added feature allows you to enjoy stunning views from the comfort of your sauna.
Pod Sauna
The pod sauna is a raindrop-shaped outdoor delight that features ample seating and a unique design. Currently, the models come in 8 different sizes starting at only $5160. Available in Clear or Knotty Western red cedar, these raindrop-shaped pods are gaining popularity for the additional headspace afforded by the design and the ability to relax and unwind in an architecturally distinct sauna.
Luna Sauna
The Luna sauna features gently curved edges to provide a modern spin on a classic sauna design. The large windows and doors let in ample sunlight for bathers enjoying the peace and quiet. Starting at just over $7000, these luxurious at-home saunas come in 6 available sizes. Upgraded features can also be added including an LED lighting system, contoured backrests and additional tiered benches to allow you to take advantage of the natural heat stratification in a sauna.
Care & Maintenance
An at-home sauna provides years of luxurious escape from the hustle and bustle of everyday life. As opposed to a hot tub or swimming pool, saunas require significantly less maintenance, which allows you to relax and unwind without worrying about any daily chores. Although outdoor saunas require slightly more maintenance than indoor saunas, both require minimal work to maintain their function over time. For outdoor saunas, wood will begin to weather due to sunlight and precipitation. If this does not bother you, you can simply leave the wood to develop a weathered look for a unique aesthetic. Otherwise, you can prevent the weathering process by periodically using a low-pressure wash and applying a stain that contains a UV inhibitor to reduce the effects of sun exposure. In terms of interior maintenance, simply vacuum or sweep the inside of your sauna at your leisure. To remove any tough stains or dirt, lightly scrub the wood with warm water or use a fine grit sandpaper. For indoor saunas, the exterior does not need to be cleaned, but may require occasional dusting. Otherwise, maintenance of the inside of the sauna is the same as for outdoor saunas.
Benefits of Adding an In-Home Sauna
Both indoor and outdoor saunas provide a variety of benefits to homeowners. Saunas provide a true oasis to escape to after a hard day at work, a particularly grueling workout or a long day in the cold New York City winter. In your sauna, you can relax and unwind and take a moment to just focus on yourself. Saunas can help relax your muscles in order to soothe aches and pains. Whether you've finished a hard workout or are looking to reduce pain associated with arthritis or aging, a sauna can help you ease your suffering. The relaxation afforded by a sauna is also demonstrated to help aid in sleep, allowing you to fall asleep faster and reach a deep sleep more efficiently. Many people find that calming environment of the sauna helps them feel better overall and more rejuvenated, allowing them to clear their mind and relax their body. Whether you are purchasing the sauna as a unique design element of your home, a backyard treat or a spa-quality escape, a sauna is a great addition to any home or outdoor living space. It's a truly unique place to reconnect with family and friends.
Why Choose SaunaFin
SaunaFin specializes in connecting homeowners with the sauna of their dreams. We provide a wide range of PreFab and sauna kits for both indoor and outdoor models of any size. Whether you are looking for a traditional barrel sauna or a modern Pod sauna, SaunaFin can help you find the sauna that fits your aesthetic vision. As the New York City winter approaches, there is not better time than now to install an indoor or outdoor sauna that you can enjoy all year round. Imagine returning from a cold day in the city or a long day on the slopes and escaping to your own personal sauna to relax and recover. Our expert team can help you identify which design best suits your needs and find a model at the right price point. For more information, contact our friendly staff at 905-738-4017 and get started with purchasing you new at-home sauna. Receive all the benefits of a sauna from the comfort of your own home with SaunaFin!