TotalSense Home Spa by Steamist
Posted on 11 November 2019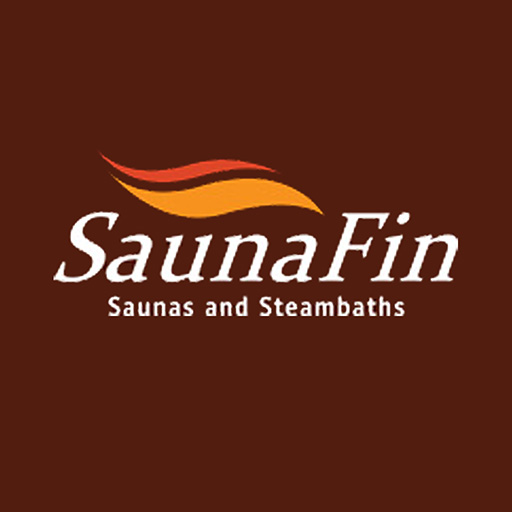 After a long day at work, a wonderful luxury is to be able to return home to a spa-quality steam bath. Most people don't realize that a steam bath is an easily accessible and affordable addition to your home that can help you to relax and unwind at the end of the day. A steam bath can increase the value of your home, depending on where and how it is installed, while also creating a relaxing oasis to escape the hustle and bustle of everyday life. Many options exist for installing steam bath technology in your home and a variety of customizations help make the experience truly unique. In this blog post, we will discuss the TotalSense Home Spa technology, which can either be installed as a basic steam shower or customized to create a spa-quality bath in the comfort of your own home.
Basics of the Steam Shower System
Installing a steam shower in your home involves three basic components. This includes a steam generator, a digital steam shower control system and a steamhead. The steamhead and control system get installed directly inside the steam shower enclosure, allowing you to control your unique settings from the comfort of the warm and steamy environment. Other components, in addition to customization features, can be installed in a closet or other small room that is near the steam bath enclosure. Most steam generators can be installed in existing shower rooms depending on the size and location of your shower. For more information, to the experts at SaunaFin to learn about upgrading your existing shower room to a steam bath.
Steamist SMP Series
The Steamist SMP Series is a high-quality, American made steam bath system with an exceptional warranty and reliable and comprehensive service support. The SMP steam generator comes with a two-year labour and lifetime parts warranty and SaunaFin, as the biggest distributor in Canada, purchases in volume at discounted prices to provide the best overall savings for customers on the system. In order to install a Steamist SMP Series steam bath, you will require a suitably sized steamer (SMP) in addition to the standard control system. There are a variety of options to customize the steam bath as well, including upgrading the control system and the interactive elements of the steam bath. By upgrading to the TSC550 WiFi control system, you can control all aspects of your steam bath from an app on your mobile device. This allows you to control your steam bath from anywhere in your home, meaning you can turn on the system even before you enter your bathroom. Not only can you control the system from anywhere in your home, but you can also save customized settings for up to two people for both the shower and steam system. This creates a streamlined and user-friendly system for controlling your steam bath so it is always ready to use as soon as you are ready to enter the room.
Customizations and Features
The TotalSense Home Spa by Steamist is so much more than just a steam bath. With unique customizations and features, the TotalSense system allows you to upgrade your steam bath into a spa-quality experience, creating an oasis for relaxation in the comfort of your home. Three main customizations for your steam bath create light, sound and scent features that enhance the overall steam experience.
ChromaSense
The ChromaSense system adds a spectrum of six unique steam shower lighting effects for enhanced light therapy. With the addition of one shower light fixture, the ChromaSense system allows you to choose between white light and six unique lighting options. These include Soulful, Bliss, Relax, Creative, Energize and Harmony. Each lighting option enhances the immersive environment of the steam bath, whisking you away to an environment of pure relaxation. The lighting options are named to reflect the ambience set by the fixture and each setting is enhanced by the warm and steamy environment of the bath. The additional light fixture is installed inside of the steam bath enclosure.
AromaSense
The AromaSense system can be used in combination with any of the additional features offered by the TotalSense steam bath. The AromaSense system is installed in a closet or room close to the steam bath enclosure, and releases 100% undiluted essential oils for a relaxing aromatherapy experience. The system is designed to use only ¼ of a drop at a time, allowing your essential oil bottles to last for months without needing to be replaced. Currently, five essential oils are available for purchase for the AromaSense system in 100mL canisters including Energize, Restore, Renew, Relax and Respiratory.
AudioSense
The AudioSense allows you to enjoy your favourite music from any Bluetooth-enabled device from the comfort of your steam bath. There are currently two available models of speakers, either two "invisible" speakers that are mounted out of sight and transmit sound through the wall or two "classic" exposed speakers. Either AudioSense option can be controlled from any device to provide your favourite music or relaxing sounds while you unwind in your steam bath.
A steam bath is an affordable luxury that creates an oasis of rest and relaxation in the comfort of your own home. Customers are raving about the warm, steamy environment and the unique sound, lighting and aromatherapy options bundled in the TotalSense system. Collectively, these features create a spa-quality environment for you to unwind and relax after the end of a long day. Whether you are looking to relax, reconnect with loved ones or add a unique feature to your daily wellness and fitness routine, a steam bath will provide endless opportunity to escape the stress of everyday life. If you are interested in installing a steam bath in your home or learning more about the steam bath options available in Canada, contact the expert team at SaunaFin. As the largest supplier of TotalSense Home Spa systems in Canada, we are here to help with every step of the process, from design to installation and maintenance. For more information and to talk to our friendly staff, contact us at 905-738-4017 and get started building the home spa of your dreams.