Why You Need a Barrel Sauna this Fall
Posted on 06 December 2019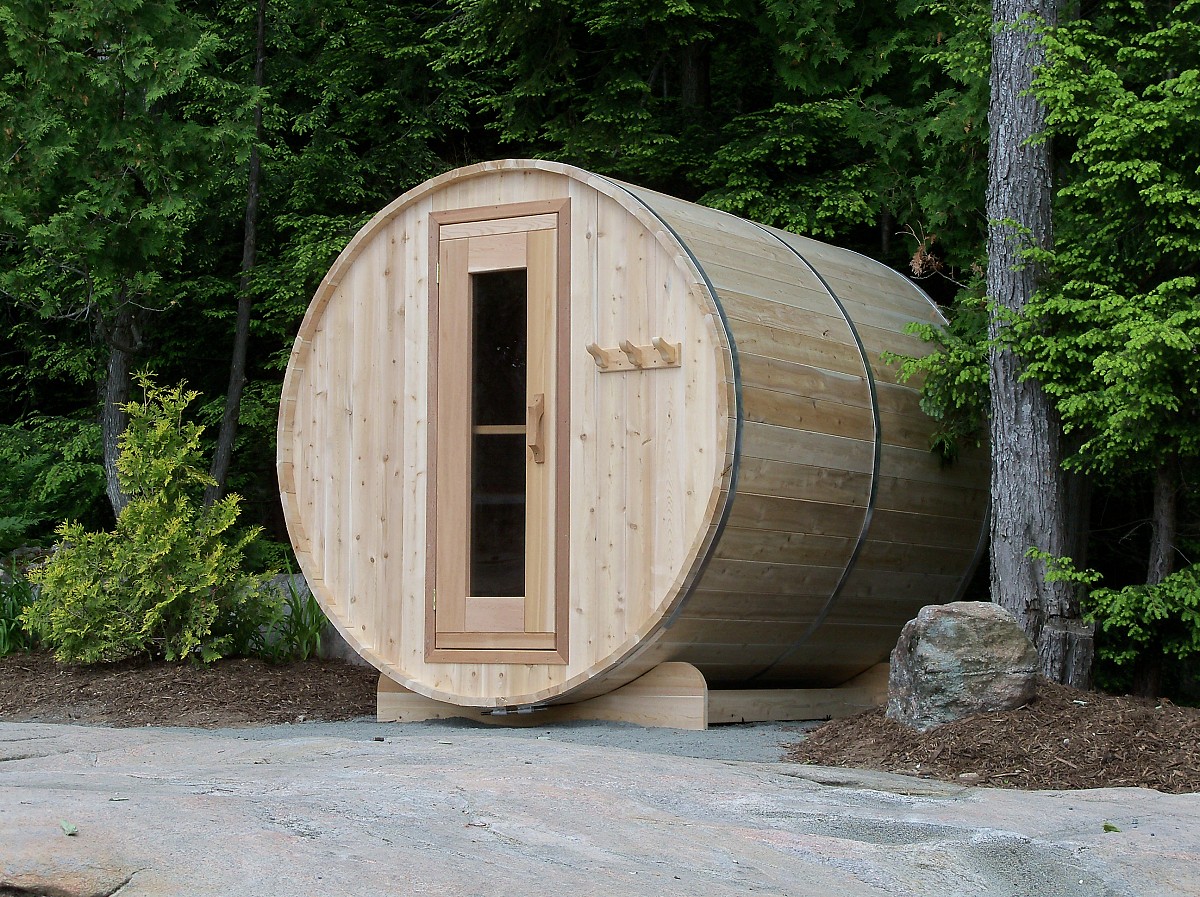 This fall, there's no better way to relax and unwind than in your own personal sauna. Home and cottage owners alike are delighting in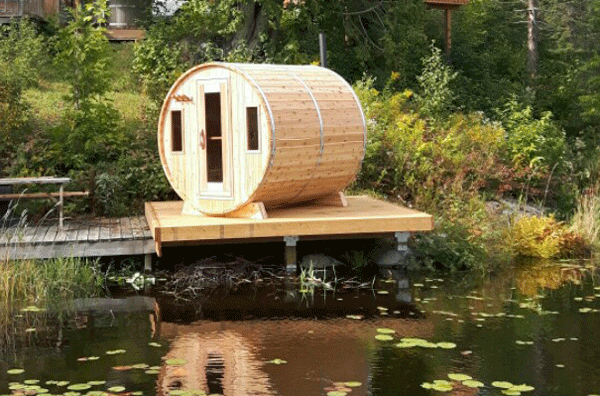 the trend of installing an at-home sauna either indoors or outdoors. An at-home sauna creates a spa-like experience that is available at your convenience. With a wide variety of available models, there is a sauna to fit every budget and living space. This fall invest in something truly special by installing a traditional barrel sauna! In this blog post we will describe all the irresistible and unique features of the barrel sauna model, available through SaunaFin.
As the name implies, the barrel sauna features a classic and stunning barrel-like shape. The overall design helps maximize the distribution of steam air to create a uniform temperature throughout the sauna. Current barrel models are available in a wide variety of sizes and styles, including ample seating indoors and the option to include outdoor cooling seating. You can truly make the design your own to fit seamlessly into the backyard of your home or cottage.
Benefits of an At-Home Barrel Sauna
There are countless benefits to the barrel sauna model. The design itself is the perfect fit for gardens in both the city and the countryside. The barrel sauna is light and easy to build, simplifying the installation process so you can use your new sauna right away. The tube-like design is engineered to heat up quickly and efficiently to minimize energy expenditure and ensure your sauna is ready to use as soon as you are ready to relax. The excellent thermal insulation then helps keep heat in for worry-free use, year-round. The thick walls and efficient heating system ensure that you can enjoy your sauna whether it's the middle of summer or the middle of winter. Finally, a permanent foundation is not required to build the sauna in your backyard, making assembly easy, quick and inexpensive. Overall, building a barrel sauna can be a life-changing experience, allowing you to escape from the hustle and bustle of everyday life at any moment.
A unique upgrade that is available with the barrel sauna is the ability to include a panoramic back wall. The design features an acrylic, bubble back to offer stunning views of your backyard and natural surroundings this fall. Imagine being able to enjoy the beautiful colours of fall from the inside of a panoramic barrel sauna! These large saunas offer all the features of the traditional barrel sauna, with additional seating easily fit up to ten people.
Choose SaunaFin to Help you Install your Barrel Sauna this Fall
This fall invest in your mental and physical well-being by installing a barrel sauna in your home or cottage backyard. At SaunaFin, we can help you find the perfect sauna to meet all your needs. From big to small or indoors to outdoors, we have a model to suit every budget and desire. Contact our team at 905-738-4017 or visit our showroom to learn more about all available sauna models at SaunaFin. There is no better time than now to build a stunning barrel sauna in your backyard which you can enjoy for years to come.